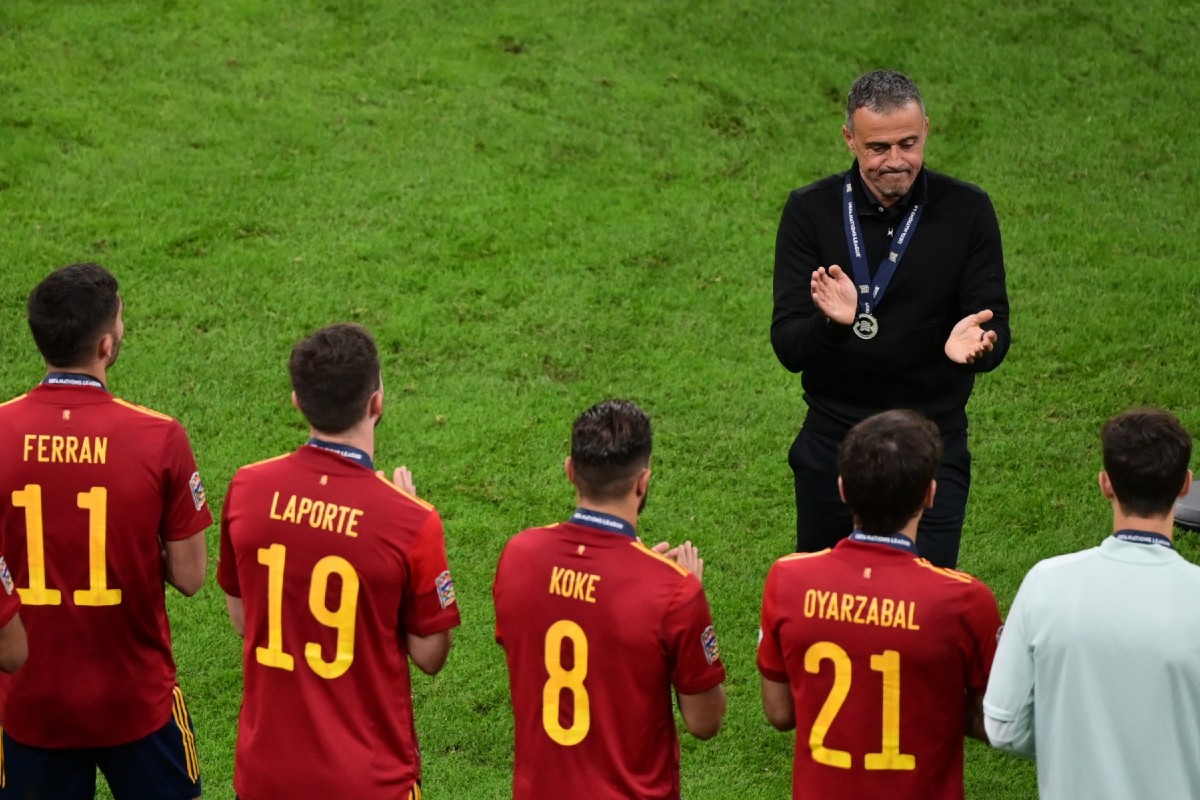 The performances and results in 2021 leave the idea that young Spaniards (and Luis Enrique) will put Spain on a level it occupied a few years ago.
European 2008: Fernando Torres confirmed a hitherto rare route for Spain, which was crowned European champion. World Cup 2010: Iniesta gave the first World Cup to his country. European 2012: with the finger of Guardiola, new European title.
As of the 2014 Worlds, the Spanish domain disappeared. disillusion after disillusionment, the panorama changed seven years later, in 2021.
first in European, where Spain stayed near the final. It was only ruled out in the semi-finals, and on penalties, by Italy, who would be European champions a few days later.
later in the League of Nations, where Spain even made it to the final and was defeated by France, with the help of a controversial goal from Mbappé.
The Spaniards lost the final held in Milan but without "extreme sadness". There is a feeling of "pride and hope", Wrote Juan Ignacio García-Ochoa.
In this analysis published in the newspaper Marca, the fact that Spain has shown that it "is back", is highlighted, that it is already able to compete with the best teams, after a few years away from the top of football.
This generation of Spanish football, which had a squad with an average of about 25 years old, in the League of Nations, promises many good results.
young people like pablo Gavi e Yéremy Pin already appear in the usual options of Luis Enrique, coach who once again put Spain to dominate possession, sometimes with incredible numbers. Germany, Switzerland, Ukraine and Italy fell behind in this League of Nations.
The level was good, the title was close and players like Morata, Gerard Moreno, Pedri, Dani Olmo, Ansu Fati and Marcos Llorente were left out.
"I'm going to have a lot of trouble preparing the next list of players. All players were wonderful. I have a list of at least 40 players who could be here", commented Luis Enrique, after the final against France.
But to be on top of international competitions, you have to be in international competitions. And Spain, despite leading the Group B qualifying for the World Cup 2022, is just one point more than Sweden and four more than Greece – and Sweden and Greece have one game less played. The next two (and last) matches of Spain in this group will be precisely against Greece and Sweden.

Nuno Teixeira, ZAP //