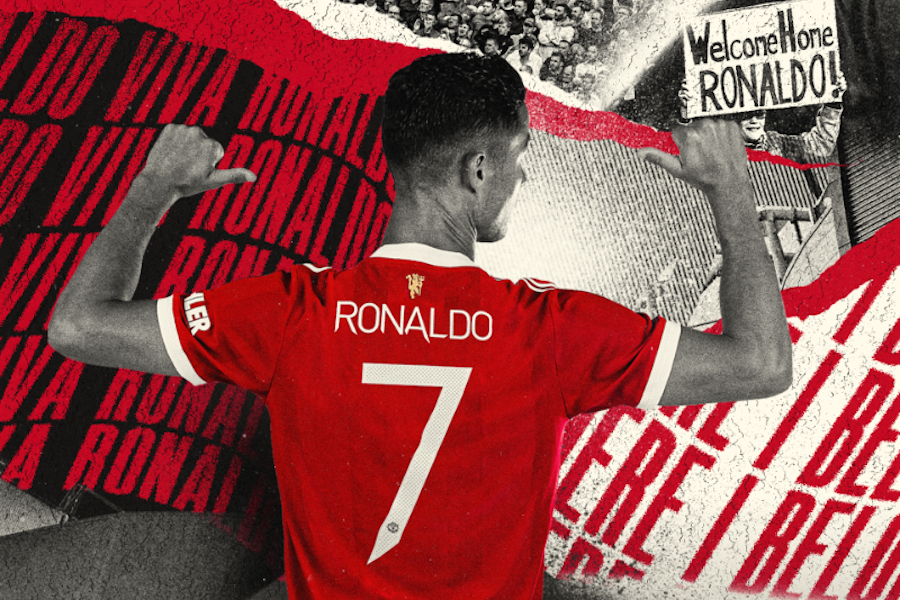 A few days away from making his second debut for Manchester United, Cristiano Ronaldo has already broken another record. His 7 shirt became the biggest seller ever in the 24 hours immediately following a player transfer, beating Lionel Messi, but also Tom Brady and LeBron James.
"7 is the magic number". That's what Cristiano Ronaldo writes on his Instagram profile to mark his return to Manchester United. "I'm back where I belong, my eternal love", can be read on the men's sweater. red devils that the advanced displays.
But 7 is really the magic number! Ronaldo's new jersey, in United colors, broke Manchester United's daily sales record in a few hours.
After it was announced that the striker would wear the number 7 again at the Manchester club where he became famous, the club's supporters rushed to the shops to buy Ronaldo's old jerseys.
Within hours, the sweaters flew! And Ronaldo's 7 became the "best selling" jersey in the 24 hours following a player's transfer, beating Messi and his departure from Barcelona to PSG, according to the Daily Express.
But Ronaldo also beat football player transfers Tom Brady for the Tampa Bay Buccaneers and the basketball player LeBron James for the Los Angeles Lakers, according to the same source.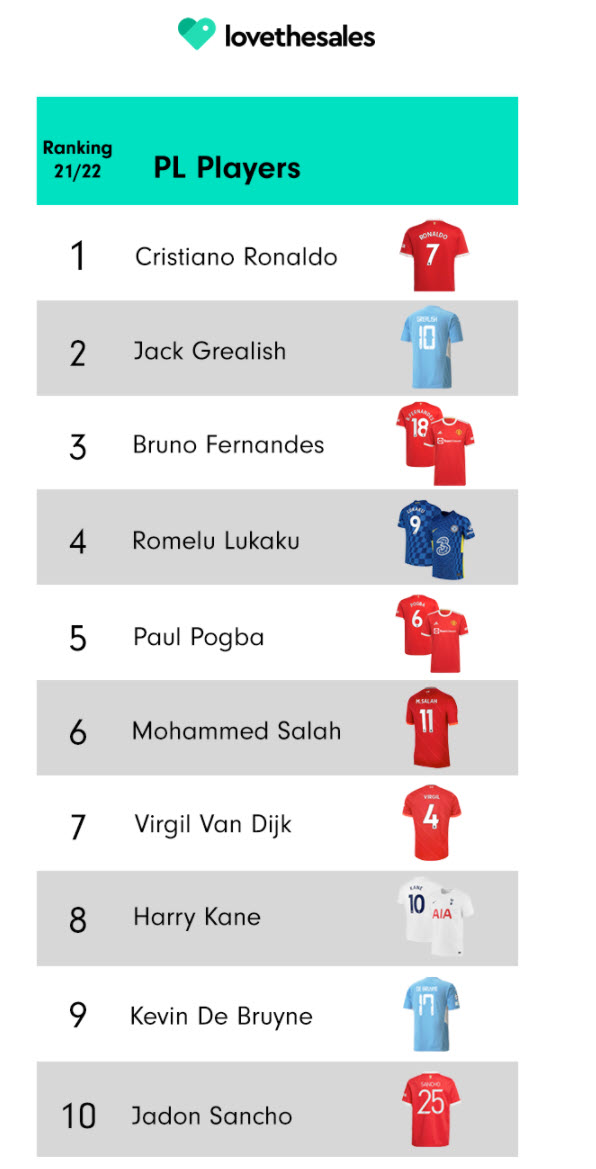 The website LovetheSales.com, an online shopping and discount platform, says that CR7 jerseys "broke the record for faster selling sweaters online in Premier League history".
Ronaldo has the best selling shirt, followed by Jack Grealish, Manchester City's new reinforcement, and then Bruno Fernandes, also from Manchester United.
Paul Pogba e Jadon Sancho are another two United players in the top 10 players with the most jerseys sold.
United has already recovered half of what it has to pay Juventus
Based on data from "sales metrics from 1,000 UK online retailers" submitted as of 6 September, the platform notes that Ronaldo's shirt made 32.5 million pounds (€37.8 million) in sales across multiple sites in just 12 hours.
But in 72 hours, the sweater "hit record 68.1 million pounds (more than 79 million euros)", maintains LovetheSales.com.
However, as sports finance expert Kieran Maguire notes, United only "earn 7 percent on a 60-pound sweater", which gives "4.20 pounds" (about 4.9 euros) for each one. THE Adidas, the equipment sponsor, takes the biggest share.
The club has already earned 6.81 million pounds (more than 7.9 million euros) with Ronaldo's jerseys, which is more than half the fixed amount of 15 million euros (or 12.9 million pounds) that the club agreed to pay Juventus.
However, Maguire recalls that in addition to the aforementioned 15 million, United still has to pay "20 million pounds (more than 23 million euros) per year" from Ronaldo's wages.
Give me one total cost of 52 million pounds (about 60.6 million euros) for two years", he adds, stressing that United still have many jerseys to sell to pay Ronaldo.
Ronaldo can destroy "a myth"
More to this sales pace, it is possible that even before his second debut for United, Ronaldo's 7 jerseys may have already broken new records – and paid a good part of the costs of his transfer.
And if that happens, it will be "a myth" that dissolves, as the Manchester Evening News highlights.
The Manchester newspaper recalls "the myth that sweater sale can pay for the transfer of a player", considering that it is "wrong in most cases", but concluding that it may even turn out to be true in Ronaldo's case.
Glazers count the pounds and fans the hours…
Meanwhile, the Glazers, the American owners of United, are counting the pounds. Also because, in addition to the increase in the sale of sweaters, it is also necessary to count on an increase in the ticket sales and with the share valuation of United's stock market by another 8%.
The club is now worth over 200 million pounds (over 233 million euros) on the New York Stock Exchange.
But for fans, what matters at this point is count the hours for the premiere of Ronaldo.
The striker is expected to make his second debut for United next Saturday, in front of Newcastle, at 15 hours.
The Portuguese player is fulfilling a isolation period because of the covid-19 pandemic. He is expected to show up to train at the new club next Thursday at the Carrington training center.
It's been a while since we heard this… 😍🔊

🔜 @Cristiano#MUFC pic.twitter.com/Bwp0I2wq0u

— Manchester United (@ManUtd) September 6, 2021

Susana Valente, ZAP //