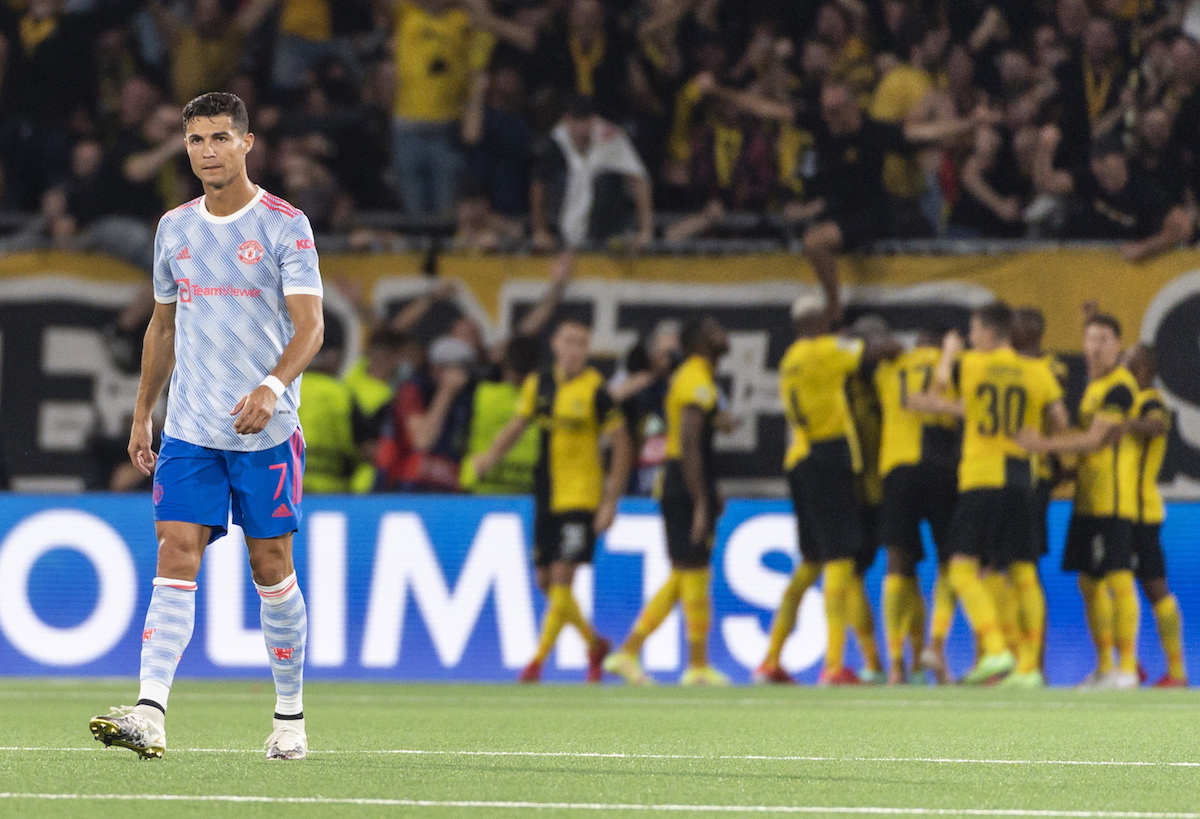 Cristiano Ronaldo scored, but Manchester United were surprised by the Young Boys. The English were reduced to ten units in the first part.
In recent times, Manchester United is synonymous with Cristiano Ronaldo. Therefore, this Tuesday's game against Young Boys was not the English club's inaugural meeting in this edition of the Champions League. It was the return of the Portuguese international to the European stages with United.
Cristiano Ronaldo equaled the record of games played in the Champions League, by ex-portista Iker Casillas. Ronaldo now has 181 games in the main European club competition and 177 in the statistics of the Champions (since 1992/93, no qualifying rounds).
Playing at home, Switzerland's modest Young Boys were even the first team to cause danger in the opposing goal — twice. On both occasions, Meschack Elia's shots went wide, but the warning remained.
The Swiss momentum was broken shortly thereafter, on 12 minutes, when Cristiano Ronaldo entered the scene. Bruno Fernandes' cross from trivela was half a goal. across the field, Ronaldo appeared on the back of the side and shot to the first of the match. Cristiano's return to the Champions with Manchester United.
Interestingly, Young Boys rose again and continued to approach the goal guarded by De Gea. Even so, the club coached by American David Wagner did not show the desired offensive effectiveness.
The game turned to mud in the 35th minute of the game, when Aaron Wan-Bissaka starred in a violent entry on an opponent and saw the red card straight.
Playing against one unit less, Young Boys continued to press, but the teams would return to the locker room with a favorable result for United.
In the second half, Cristiano Ronaldo also claimed a penalty, but the referee understood that the defender's contact was not enough to make the captain of the Portuguese team fall.
O Young Boys' goal appeared in the 66th minute, with the Cameroonian Moumi Ngamaleu managing to get ahead of Varane and put the ball in the back of the goal.
With the game tied, Cristiano Ronaldo and Bruno Fernandes were replaced after the 72nd minute.
When the meeting already seemed doomed to a draw, behold, at 90+5′, Jordan Siebatcheu took advantage of a bad delay from Lingard to De Gea, and managed to shoot with discernment for the winning goal.
At the press conference after the game, Ole Gunnar Solskjaer was asked about the departures of Ronaldo and Bruno Fernandes.
"It had already been 70 minutes and they had run a lot, both in this game and on Saturday", explained the Norwegian coach.
"There was a lack of concentration, we made mistakes and we were punished. We gave ourselves a more difficult task. We need 10 or 12 points, to win the games at home and one away from home. We lost the opportunity to get these three points and we have to focus on winning the next ones", he added.

Daniel Costa, ZAP //