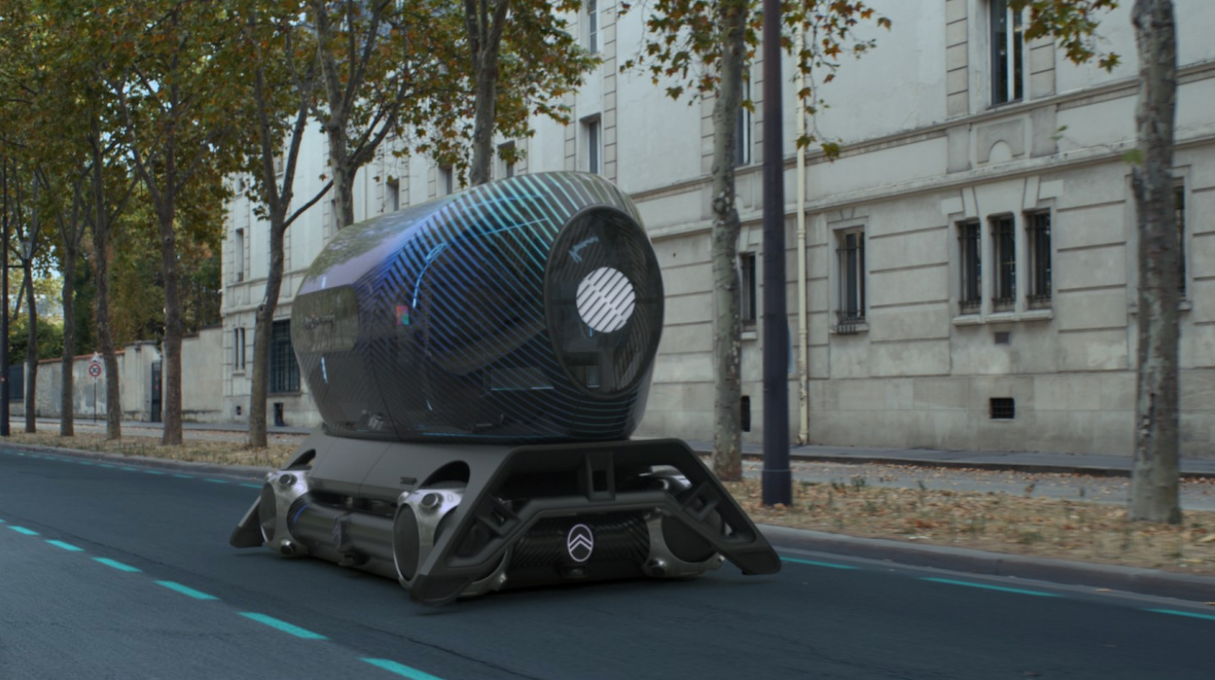 O Citroën Skate is a fully autonomous electric vehicle platform that can be equipped with different types of capsules.
To platform Citroën Skate wants to revolutionize transport in urban areas without the need for a human to control it. The vehicle measures 2.6 meters in length, 1.6 meters in width and 51 centimeters in height – to take up little space -, and has a series of capsules – Where Pods – dedicated to different uses.
A Citroën explains that the separation between the platform and mobility services allows "to maximize the use of autonomous technology, while expanding the service offerings".
According to the New Atlas, the maximum speed can be limited to 25 km / h or 5 km / h, depending on how it is being used, while the hydraulic suspension smooths out the bumps. Instead of the traditional wheels, the platform has rubber balls, produced by Goodyear, which allow omnidirectional maneuverability.
The French Hotel Company Accor created the Pods Sofitel Traveling e Pullman Power Fitness. The first one can carry two to three passengers and is inspired by the city of Paris. The luxurious interior has an LED screen, a bar and a tablet for videoconferencing calls.

I o Pullman Power Fitness was designed for athletes. With room for a single user, the capsule allows you to do sports independently – as it has a paddle on one side and a bicycle on the other – without forgetting the digital trainer.
The third and last capsule, called JCDecaux City Provider, is inspired by urban furniture and carries up to five passengers, to which it offers USB sockets and two interactive screens.
Capsules can be mounted on the platform in just 10 seconds.