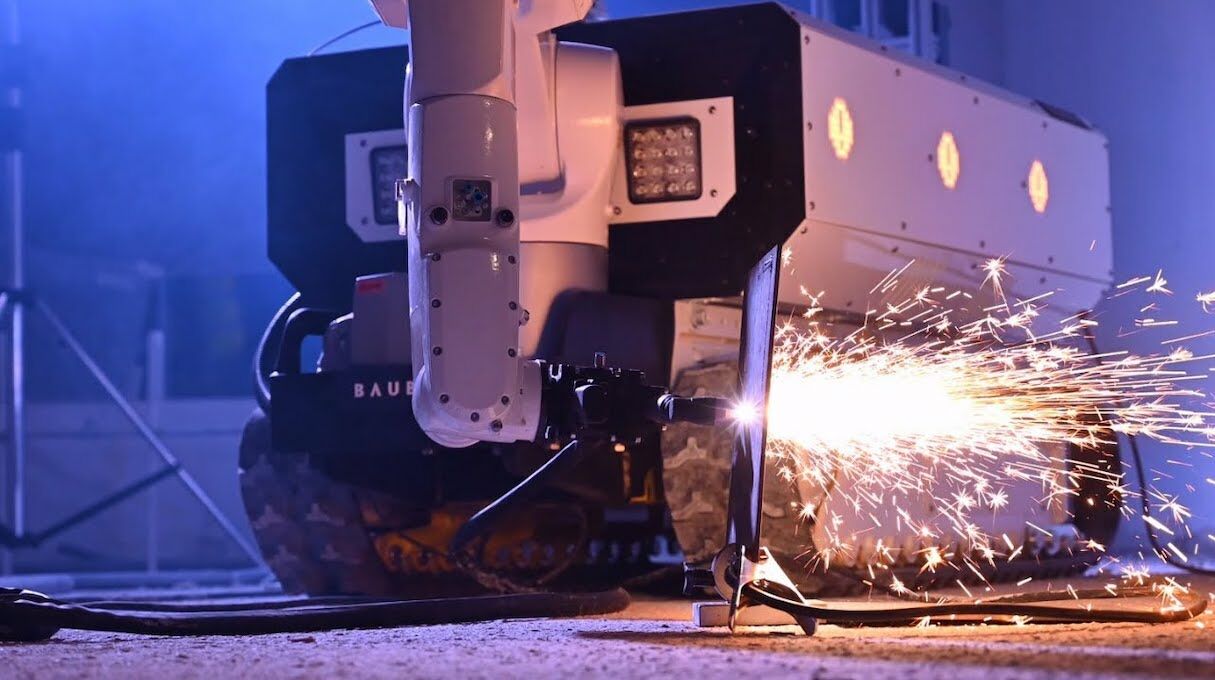 A startup Austrian Printstones, which has been developing 3D printing robots since 2017, has unveiled its latest prototype: Baubot, a robot for civil construction.
The main mission of the Baubot is to assist and automate the construction industry, improving site security and reducing costs. The device can replace workers in harsh environments and considerably speed up the construction process.
According to the New Atlas, the electrically powered robot, much like a military tank, reaches a top speed of 3.2 km/h and can be controlled manually or configured to follow preprogrammed commands.
Baubot, which runs for eight hours straight without having to charge the battery, has a multifunctional arm with a range of 1,000 mm.
This arm accommodates a number of different tools to assist with construction tasks – milling and drilling, screwing, plasma cutting, welding, bricklaying, sanding and surface painting.
The robot can carry a payload up to 500 kg, has built-in cameras to monitor the workplace, built-in lighting to work during the night and integrated displays that show notifications and warning messages to human colleagues.
"What will start as a simple collaboration can develop and become a swarm of robots working together, allowing innovations in several fields: positioning on the spot, recognition of the environment, as well as new tools and intelligent processes ", said the company.
O design platform may even extend to shipbuilding or aircraft manufacturing. The Baubot could also be used for infrastructure inspections, proof that the future of this robot looks promising.