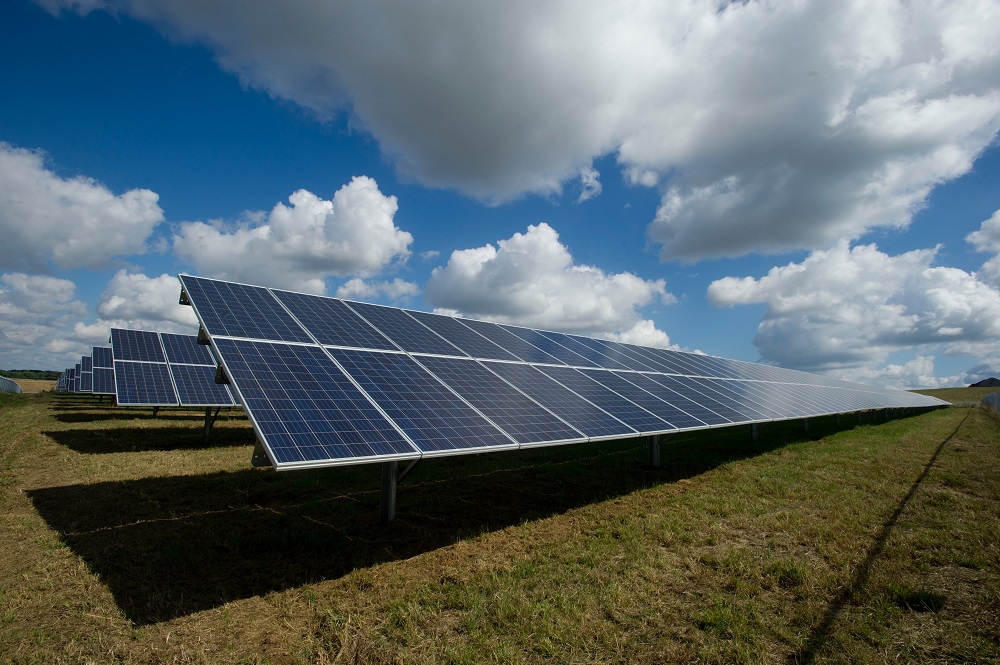 Market dynamics demonstrates that companies urgently need innovative solutions in this scenario where the fossil fuel-dependent model becomes outdated
American Public Power Association/Unsplash
The significant increase in estimated consumption for the coming years boosts the demand for clean energy production

the market of energy in Brazil it is characterized as a multiple ecosystem, quite complex and dynamic, with several variables interfering in its functioning. At a time that demands more and more competitiveness and a relentless search for sustainability, it is essential that companies accelerate their journey of digital transformation to an increasingly agile, well-aligned and responsible performance. Today, it is clear that energy represents a fundamental component of economic growth. Prepared by the Energy Research Company (EPE), a public company linked to the Ministry of Mines and Energy, the 2030 Ten-Year Energy Expansion Plan indicates the need for investments of BRL 2.7 trillion in the energy sector for the next ten years, of which BRL 2.3 trillion are related to Petroleum, natural gas e biofuels, and R$365 billion in electricity generation and transmission.
The significant increase in consumption estimated for the coming years boosts the demand for clean energy production and expands opportunities in the sector. Simultaneously, it explains the challenges to reduce the costs of multiple generation modalities, in addition to the need to make more sustainable alternatives viable. According to the National Energy Balance 2020 document, also by EPE, Brazil ended 2019 with an 83% share of renewable sources in its electricity matrix, in addition to having reduced energy generation through petroleum derivatives. The main source used in the country is hydroelectric generation, with a growth in wind, biomass and photovoltaic generation. With an energy matrix three times more sustainable than the global average, Brazil should seize this opportunity with its abundance of competitive resources. While 46.1% of the energy produced in the country for the most diverse commercial and residential purposes is generated from renewable sources, the world level is only 14.2%.
Energy for Transformation
Given the context of energy transition, with a plan to transform the model dependent on fossil fuels for energy generation into a system based on renewable sources, the focus of management in the energy market in Brazil is on the continuous gain in competitiveness. From a perspective related to combating excessive climate change on a global scale and convergence for the preservation of ecosystems, the market dynamic demonstrates that companies need to adapt quickly and proactively in the search for innovative solutions to establish the multiplicity of renewable and sustainable matrices.
Efficiency in energy management is established with investments in digital transformation. Digitization needs to be understood as strategic by organizations because technology is a determining factor for the consolidation of advanced, flexible and agile solutions. Faced with this scenario, companies can no longer give up having a robust and secure platform to manage all their resources and operations in an aligned and responsive manner. Betting on a technology partner that accelerates the journey of digital transformation is essential for the company to become increasingly competitive and in compliance with the current moment in the global energy market. The definition of the solution to be adopted must be based on the real needs of the company, with a proposal that is comprehensive and quickly delivers the resources that allow the organization to act at its maximum potential and prepare it to grow sustainably, with scalability and security.
Comprehensive and multi-segment platform
In the business expansion movement, the company needs to adjust its ERP (enterprise management integrated system) resources to meet new needs. In cases of acquisitions and incorporations that diversify the fields of activity, it is essential that the business resource management platform reach all segments and companies that the group starts to operate in an integrated manner. In this point, having a technology partner that has experience in implementing a multi-segment solution is critical to not compromise operations and keep billing capacity unchanged during the transition. From a project specifically planned for the company's reality, the implementation phases must be defined according to the ideal scenario, either by modules or by companies. In this way, systems integration will be more fluid, minimizing risks and facilitating the adoption of best practices.
Smart Company (innovation and productivity)
In a multiple and diverse environment, the better aligned operations are, the better the company's performance. By relying on a solution that delivers a complete business technology platform, processes will be streamlined and streamlined. Based on analytical data, it is possible to have real-time insights, as well as recommendations for improvements and automations so that decision making is much more assertive.
Another possibility for even greater productivity gains, with faster process flows, is to combine intelligence resources with innovative robotic process automation technologies, machine-learning (automatic learning) and artificial intelligence. With a set of tools, the company is able to more flexibly and efficiently maximize its resources to drive innovation across all industries.
Digital Transformation and Sustainability
The energy and fuel sector must always be guided by the search for sustainability, generating less impact and acting in accordance with the best sustainable practices and regulatory frameworks. As a way to overcome the challenges imposed by this new perspective, the adoption of a digital transformation solution that has among its resources tools prepared to act based on this premise is a decisive step for companies. Choosing cloud services in efficient data centers, using artificial intelligence to optimize processes and Internet of Things (IoT) to monitor the carbon footprint are some of the ways that digitalization drives decarbonization in companies and helps to mitigate risks to the environment.
Learn more about T-Systems
T-Systems, recognized as SAP Platinum Partner, is a strategic partner in the implementation of technology solutions with a holistic and integrated approach, based on connectivity, digitization, services and cloud infrastructure and security. With over 20 years of experience, he has great expertise in the energy sector, having implemented solutions such as ERP SAP S/4HANA in several clients. Visit the website and learn about the success stories: www.t-systems.com.br.