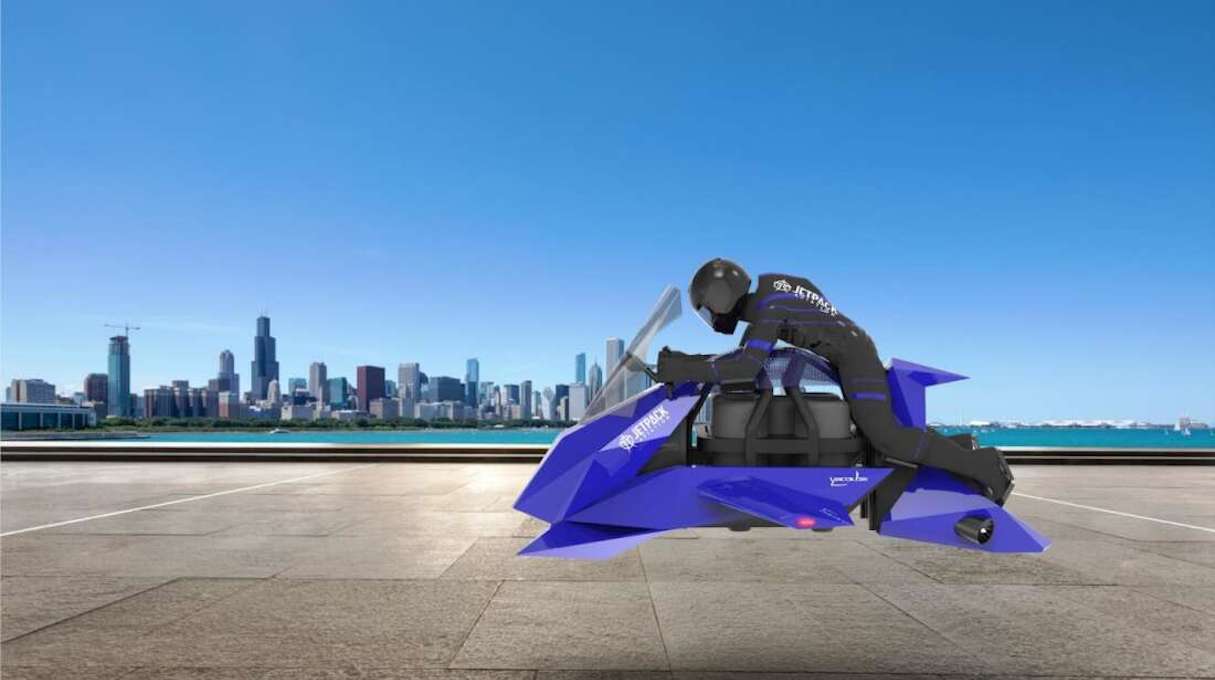 The company Jetpack Aviation has completed tests related to the Speeder project, for the development of an aircraft that performs vertical take-offs and landings. According to the company, the vehicle, which resembles a motorcycle, managed to travel at almost 490 kilometers per hour.
Carried out in Southern California, the tests with the aircraft's P1 prototype, made on an aluminum chassis, were considered satisfactory by the company's investigators.
According to the British newspaper Daily Mail, Aerospace Testing International noted that the aircraft "has demonstrated the ability to take off, climb, float, steer and make slow transitions from forward flights."
The Speeder can reach an altitude of four and a half kilometers. It has automated flight capacity at 482.8 kilometers per hour, including cargo on board, however, it must weigh a maximum of 270 kg.
The manufacturer recommends that, in manned flights, the aircraft operate at a lower speed so as not to compromise the pilot's vision and breathing.
One of its great advantages is that the vehicle is small enough to be able to be transported in a trailer, plus it doesn't need to be loaded before take-off.
The CEO of Jetpack Aviation, David Mayman, he referred, in statements to the New Atlas, that the company's objective is to make the Speeder modular, with different types of structure and propulsion, to meet different customer needs. One of the potential users of the vehicle could be the US Navy.
Jetpack Aviation is already developing its next version, the P1.5, which is expected to use a smaller structure in carbon fiber panels. The latter will look more like the final production versions.
The Speeder's initial cost was 380 thousand dollars (about 322,000 euros), but, according to Mayman, the price of the aircraft is likely to rise.
Jetpack Aviation received financial support from the company Tim Draper, which, according to the network CNBC, was one of the initial investors of Tesla and SpaceX, both belonging to the entrepreneur Elon Musk.
Currently, the aircraft developed by Jetpack Aviation use fossil fuels such as diesel and kerosene, but the company's CEO is committed to offering sustainable vehicles with zero carbon emissions.