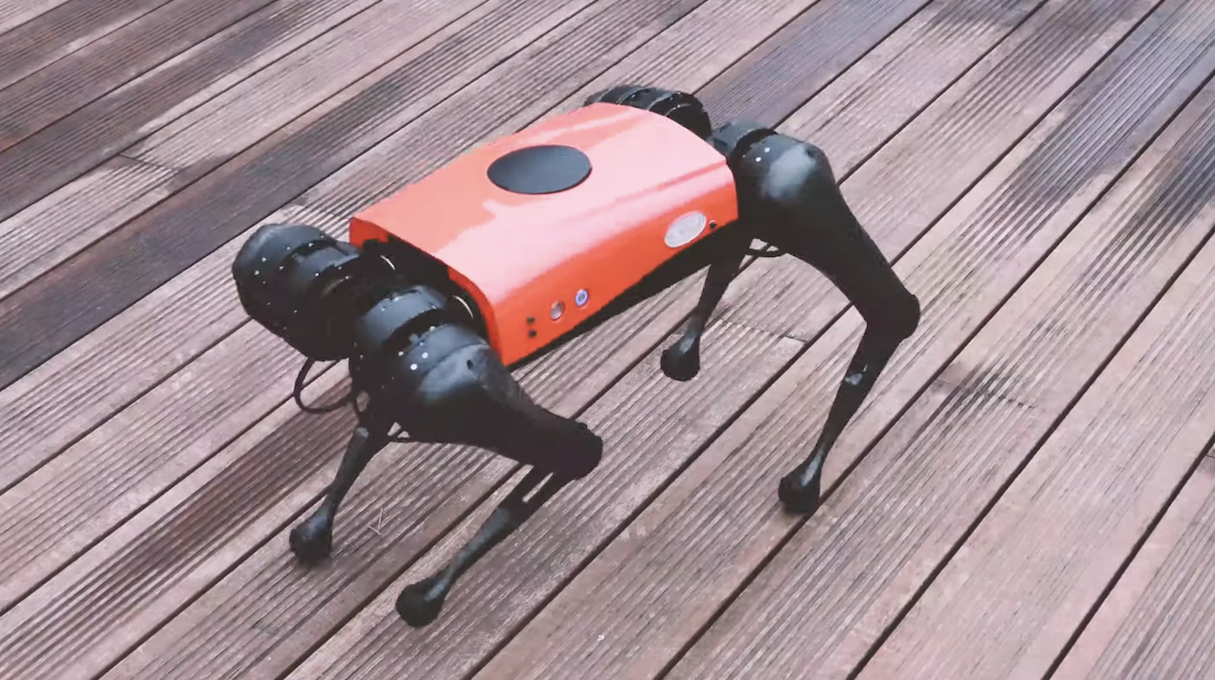 The technology company Weilan, based in Nanjing, China, developed the AlphaDog, a robot dog that uses sensors and artificial intelligence (AI) to carry out a series of applications, including parcel delivery and guidance for the visually impaired.
Although the design of AlphaDog is very similar to that of the Spot robot from Boston Dynamics – and still bears the same name as a previous US company prototype – the Chinese company's four-legged machine is focused on the commercial market instead of companies
"It is really very similar to a real dog," he explained Ma Jie, Weilan's chief technology officer, in a statement quoted by TechXplore.
The creators of AlphaDog guarantee that the robot, which moves at a speed of almost 15 kilometers per hour, is the fastest robot on the market.
"It achieves predict the friction and height of the ground [para] adjust your height, adjust the stride frequency and adapt to the environment, "said Ma Jie.
The creators of AlphaDog are using the 5G technology to make the robot operate autonomously. Ma, who studied reinforcement learning at the University of Oxford, UK, explained that he used the knowledge gained during his studies to inform how the dog mimics the behavior of real dogs.
O AlphaDog, which is already on sale in China, sold more than 1,800 units in the first month, despite having a rather high cost of 16,000 yuan (equivalent to 2,016 euros).
"The orders are mainly from computer creators, geeks of technology and also children, who really seem to like it, "said Ma.
Although AlphaDog does not come with the feature, programmers at Weilan hope that eventually help guide people with visual impairments.
"Helping the disabled is an important development direction for us," explained Ma. "When the robot dog has the function of vision, hearing and dialogue, it can easily interact with people with disabilities and take them to the supermarket or bus".
This team is not the only one working with this objective. A team of researchers from the University of California are working on a laser-enabled GPS robot dog for the same purpose.
Weilan also has a larger "corporate" dog model for industrial inspection and maintenance of machines. However, the company is apparently focused on differentiating itself from the competition by offering a commercially available robot dog.
According to the company, future updates to software will include the robot's ability to bark and, eventually, a human voice function to allow conversations and commands between the robot and its owner.