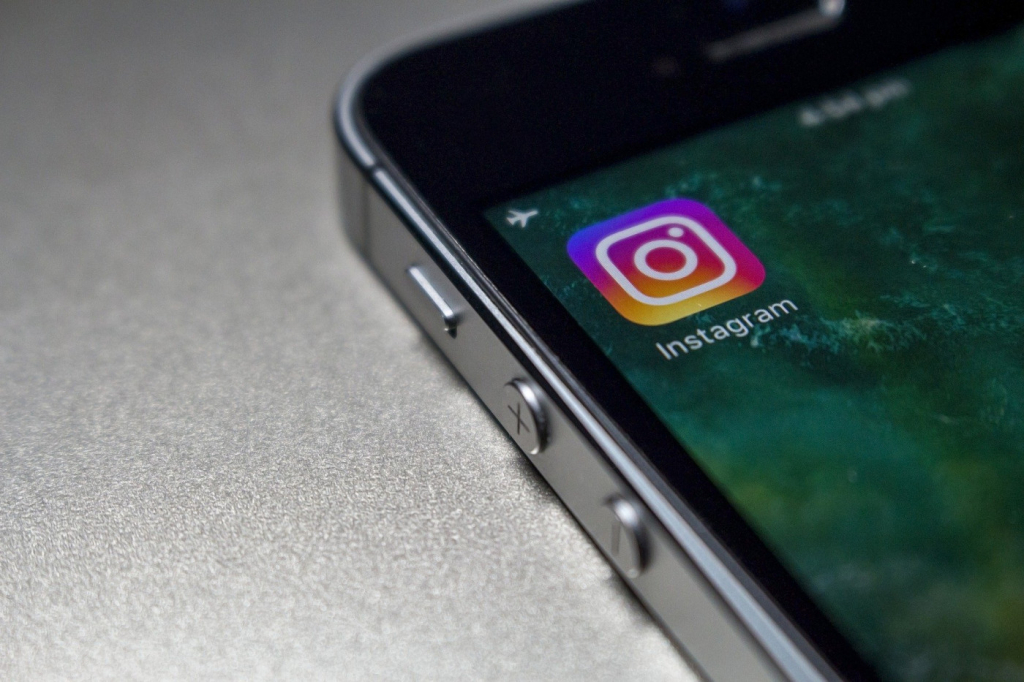 Platform director Adam Mosseri said the social network faces competition from other apps and said Instagram is 'no longer a photo-sharing app'
Pixabay/Webster2703
Application announced changes for the future and will focus more on video productions

Recently, the head of Instagram, Adam Mosseri, stated that the social network will no longer be a photo-sharing application. The claim was made in a video posted on his Instagram profile on June 30, in which Mosseri says the platform faces competition and users are looking for forms of entertainment. "We are no longer a photo sharing app. In a survey, the first thing people say about how they use Instagram, they say it's for entertainment. People come to us for this. Last week, I shared internally our efforts in trying to guide us on this path, of entertainment and video. We need to be serious, we have a lot of competition right now", said the director of the network, referring to the growth of other social networks, such as TikTok, which he quoted by name in the ad: "TikTok is huge, YouTube is even bigger and it's also taking big steps. People are looking to Instagram for entertainment and we have a lot of competition, and we need to embrace that. Which means that we will have changes". Within this scenario, Mosseri said that the Instagram team works for changes in four areas: content creators, video, shopping and messaging.
If, on the one hand, the changes indicate an attempt by the application to fight with its competitors, on the other hand, they can make the work of content creators that do not apply to the models intended by the platform more difficult. the creator Izabel Gimenez, 21 years old, who maintains the profile "Bel Without Pattern" on Instagram, where she talks about self-esteem and female empowerment, says the changes could complicate creators if they require an even greater effort to keep their content relevant on the platform. "My fear with this change is that it will end up demanding even more from us. Because the algorithm is changing all the time, it's very frantic. When you think you understand, it changes again. And it's very difficult for you to deal with it because you can't make a super long-term strategy. More and more publications are required, more time, more wear and tear. If you give yourself a week not to post any content, your engagement already falls apart, it seems that people stop receiving your content as if you no longer have credibility," said Izabel.
The creator also says she fears that the social network will end up turning to videos and make the job of large-scale content creation more difficult. "My fear of it (Instagram) turning into video content is that demand will only grow. Because if we look, for example, at Youtube, a few years ago we used to watch one video a week, which is enough. Nowadays, people post three, four and even one video a day. You need to have a workforce with you, you can't do it alone", said Izabel. Then the breeder spoke about a side of change that might be positive for breeders. "I don't know if this change will be positive, it will depend on how demand will be. If that's something else to add to the list, it's going to be too heavy. But if the idea is to transform Instagram into a network where publications have a longer lifespan, I think it's very positive."
When talking about this point, Izabel explained that he sees that Instagram's structure is geared towards fast consumption and that he faced problems with this. "You post a video that takes hours to edit, you have a great job, you prepare a script and in a few days or hours it can die", said the creator, who also detailed how changes in the search system can help the production of contents. "Today you don't have a really organic search for content. I can't search for 'Izabel Gimenez self-esteem' or a question that I can find answers to, like we have on YouTube. If we had this, I would find it super positive. Because we are going to encourage that these contents are revived at all times, that they are always coming back and have a longer lifespan", he said. Finally, Izabel analyzed that, so far, the creators have managed to adapt to the platform's news and that, depending on the format of content produced, it is impossible for producers to leave the network aside. "All the changes that have happened so far have ended up becoming part of our routine. Because Instagram is the main creative social network we have. Content creators can't afford to leave Instagram if it's the main platform we have for communicating with our audience," he said.
Changes will force content creators to adapt
In the view of Paulo Pereira, CEO of Desbrava Data, a company that monitors social networks, the change reinforces a trend that was already visible on Instagram and demonstrates that the social network tends to present itself as the main rival of TikTok. "They represent a very strong competitive force, which is why they are a strong competitor. Last year, Reels was launched precisely in a strategy similar to what Facebook did with Snapchat in the Stories era. Last month, on June 17, Instagram released advertising on Reels, which was not yet possible, and at this point, as a marketing and advertising platform, the Facebook ecosystem has more experience and is more structured. On the other hand, part of Generation Z and the next already consider Instagram dated, so there are a number of elements to consider: the generational factor and what the Instagram brand represents for this generation and the adoption factor", explained Paulo. The expert also said that TikTok has a high rate of downloads, which increases the application's presence in the world. "According to App Annie, in 2020 TikTok ranked second in number of app downloads, second only to Zoom. According to Sensor Tower, TikTok was the most downloaded non-gaming app worldwide as of June 2021, with over 65 million installs. The context of the pandemic and isolation contributed to people seeking more entertainment and the video stood out", he said.
In addition, Paulo said the changes will not condemn content creators who currently do not produce videos, but will force producers to migrate to the new format. "Instagram has changed its algorithm, the entire market has felt this, videos have become the main driver of the platform. Therefore, any company, business, influencer, that is, any content producer that seeks to reach a larger audience and that focuses on building a brand, relating, seeking audience engagement or even monetizing, will need to focus on content production in video. Delivery of Reels' videos has been prioritized while posts with photos only, reduced", explains the CEO, who concludes: "Any business – regardless of its size -, celebrity or influencer that has Instagram as a relationship channel, construction branding, sales and popularity quests will need to gradually move towards prioritizing video content production."