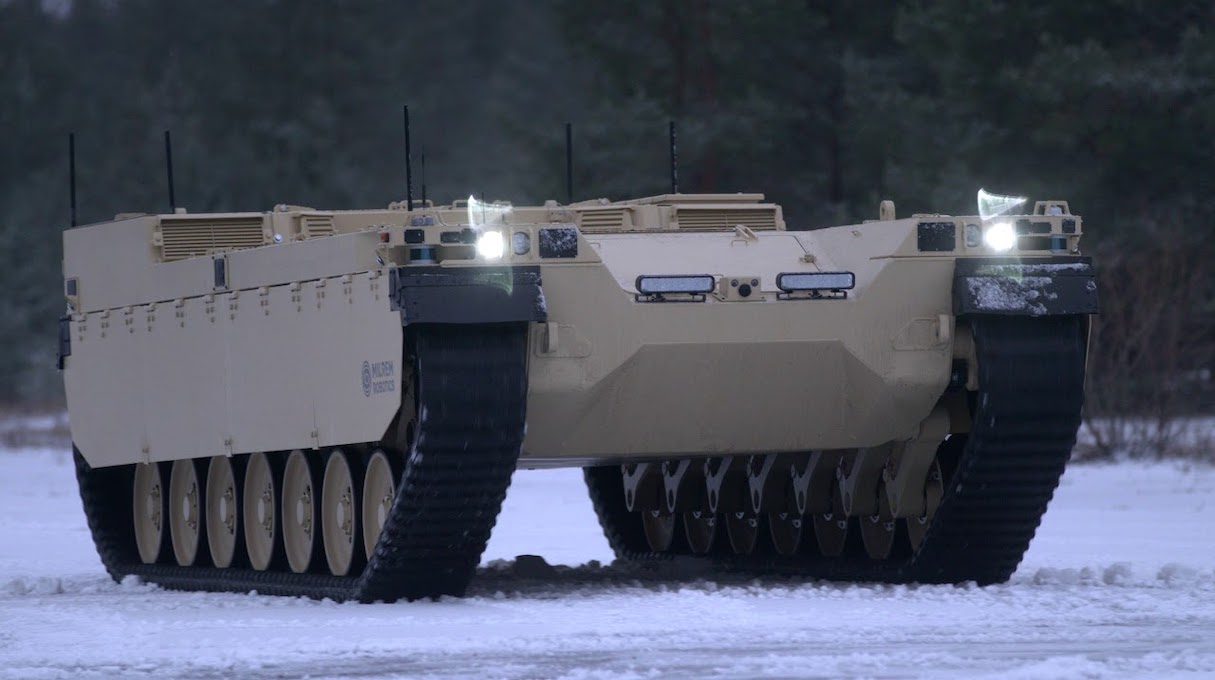 A Milirem Robotics, a robotics and autonomous systems company from Estonia, announced that the Robotic Combat Vehicle Type-X passed the initial mobility tests.
A Milirem Robotics launched the Robotic Combat Vehicle Type-X last year and announced that the vehicle successfully passed the first mobility tests. According to the New Atlas, it is an autonomous armored platform designed to provide fire recognition and support for mechanized and escort units.
THE Type-X its main objective is to support battle tanks and infantry vehicles in combat. Doing so reduces the risk of lethality for soldiers on the battlefield.
When assuming the most dangerous tasks and positions, The Type-X acts as a "smart right arm" for human beings. The idea is not only to act as a cheaper force multiplier (using a robot instead of a human crew), but also to keep soldiers out of harm's way.
According to the company, the vehicle is equipped with smart functions, such as navigation by waypoint and obstacle detection, and algorithms based on Artificial Intelligence (AI). In addition, software gives Milrem Robotics adopted an innovative approach that allows remote controlled operations at higher speeds.
To main platform weighs approximately 12,000 kg and can carry a payload of up to 4,100 kg, which can include a 30 mm cannon when launched from a C-140 J Hercules transport or the KC-390 Millennium jet transport. The average size allows a Atlas A400M carry two Type-X it's the C-17 Globemaster III, five. The largest projectile module you can carry is a 50 mm cannon.
With a height of just 68 centimeters and an engine mounted at the rear, it reaches a top speed on the road of 80 km / h forwards and 50 km / h in reverse. THE Milirem indicates that it is four times lighter e costs a lot less than a conventional infantry fighting vehicle.
THE Type-X it is also equipped with a 360 degree panoramic view and CCD cameras, thermal and fused image, which work in conjunction with an Artificial Intelligence system.