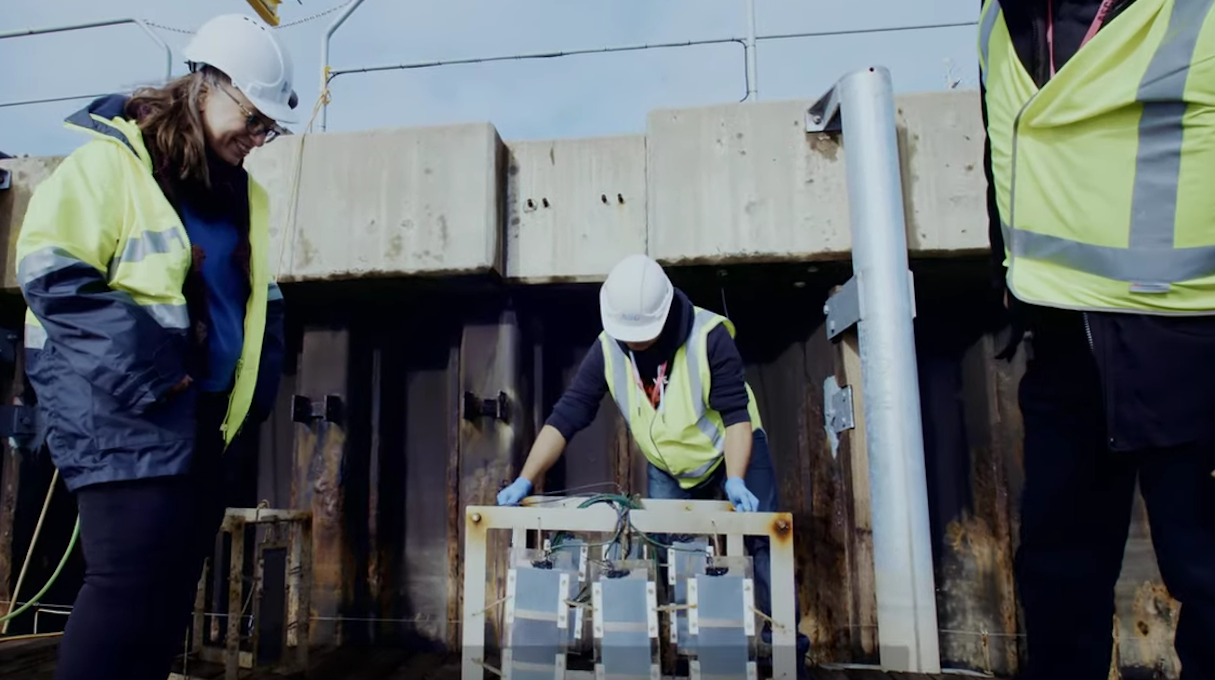 An innovative project has demonstrated how electrically charged surface coatings can eliminate marine biofouling or the growth of marine organisms, improving the operation and maintenance of naval vessels.
Marine biofouling is a phenomenon that causes serious problems and huge damages to maritime industries around the world and, since ancient times, antifouling paints have been used to combat this process.
However, these have a high toxicity to the marine environment, so their use, in most cases, was expressly prohibited.
Now, research aims to develop practical applications that can end the scourge of marine biofouling in a more ecological way.
Mats Andersson, teacher of Flinders Institute for Nanoscale Science & Technology, said that the latest inspections of the samples showed that the research was performing exceptionally well.
According to the investigator, tests show that "fouling can be significantly reduced and, in some cases, completely eliminated on surfaces that are coated with a conductive paint and subjected to electrochemical stress."
"We are surprised that it works so well. As far as we know, there is not much research to be done and although our experience is specific to the Rio do Porto, in Adelaide, it can be applied to any surface that is submerged in the ocean", he emphasizes.
The latest antifouling experiments have tested a variety of materials, coatings and electrical cycles, comparing them to samples without electrical voltage.
ASC, which maintains and upgrades Australia's Collins Class submarine fleet, is supporting innovative research by providing consultancy, laboratory and facilities to submerge the samples.
ASC's Lead Materials Development Engineer, Mikael Johansson, said marine biofouling has caused blockages in key areas of ships' hulls that were time-consuming and expensive to clean.
This is because "warships and submarines use seawater in their propulsion cooling systems and weapons systems – even in air conditioning. Ensuring that the inlet valves, which allow the entry of water, are not clogged with marine life, is a priority", said Johansson .
"This research can lead to protection of various parts of the hulls of Collins Class submarines, leading to fewer disruptions to naval operations and less maintenance," he added.
According to the Phys, it is estimated that the removal of marine biofouling costs millions to shipping and marine companies around the world each year.