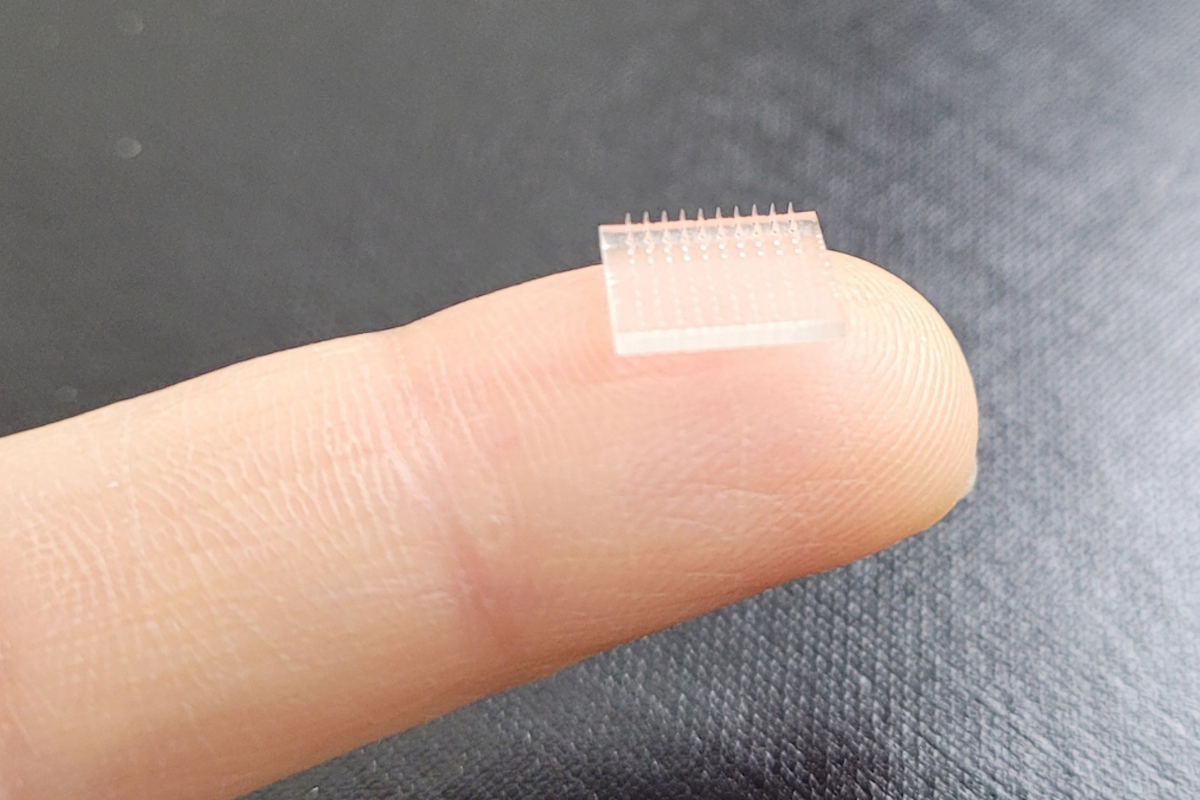 A team of scientists has developed a microneedle patch vaccine that promises an immune response far superior to that offered by traditional vaccines.
Although micro-needle adhesives have been in development for several years, manufacturers have shown difficulties in mass production. On the other hand, adapting the patch to different types of vaccines can also be a challenge.
However, a new study now shows that it is possible to overcome these problems that have been conditioning the development of the adhesive. Advances were made through an advanced 3D printing technique called continuous liquid interface production (CLIP).
The method uses ultraviolet light and a special resin to create stickers that are consistent in size, shape and needle spacing, regardless of the quantity in which they are produced.
"Our approach allows us to directly print microneedles in 3D, which gives us scope to make the best microneedles in terms of performance and cost", says the microbiologist Shaomin Tian​​ from the University of North Carolina at Chapel Hill.
The ease and speed with which these micro-needle adhesives can be developed can lead them to a much wider use, refer the investigators in a statement.
On the other hand, write the Science Alert, totally avoid conventional needles, and can be self-administered, that is, there is no need to make an appointment in advance with a technician who can perform the inoculation.
The method of administration is characterized by being simpler, since the needles present in the adhesive only need penetrate below the surface layer of the skin (transdermal) to be efficient.
The study also states that the liquid is inoculated directly in the vicinity of the skin's immune cells, which is perfect for vaccines. With a more efficient delivery system, it is possible that dosages can be reduced.
In laboratory tests on mice, experts found that the patch created a specific T-cell and antibody response. about 50 times bigger than a traditional subcutaneous injection applied under the surface of the skin.
"We demonstrated that the application of micro-needles printed in 3D resulted in greater charge retention on the skin, activation of immune cells and more potent immune responses compared to traditional vaccination techniques," explain the investigators in the study.
The team says the project can be adapted for the use of vaccines against flu, measles, hepatitis and even covid-19.
Another advantage is that there is no need for special maintenance or transport refrigeration, which can help to increase vaccination rates. Patches can also use recent improvements to combine multiple drugs in the same patch.
Although the patches have not yet been tested in humans, it is expected that when this happens, the same benefits that were analyzed in the tests in rats will be seen.
Now, researchers are trying to figure out how their micro-needle vaccine patch can be adapted to covid-19 vaccines, especially mRNA ones – as is the case with Modern and yes Pfizer.
The study was published in the journal PNAS on 28 September.

Ana Isabel Moura, ZAP //