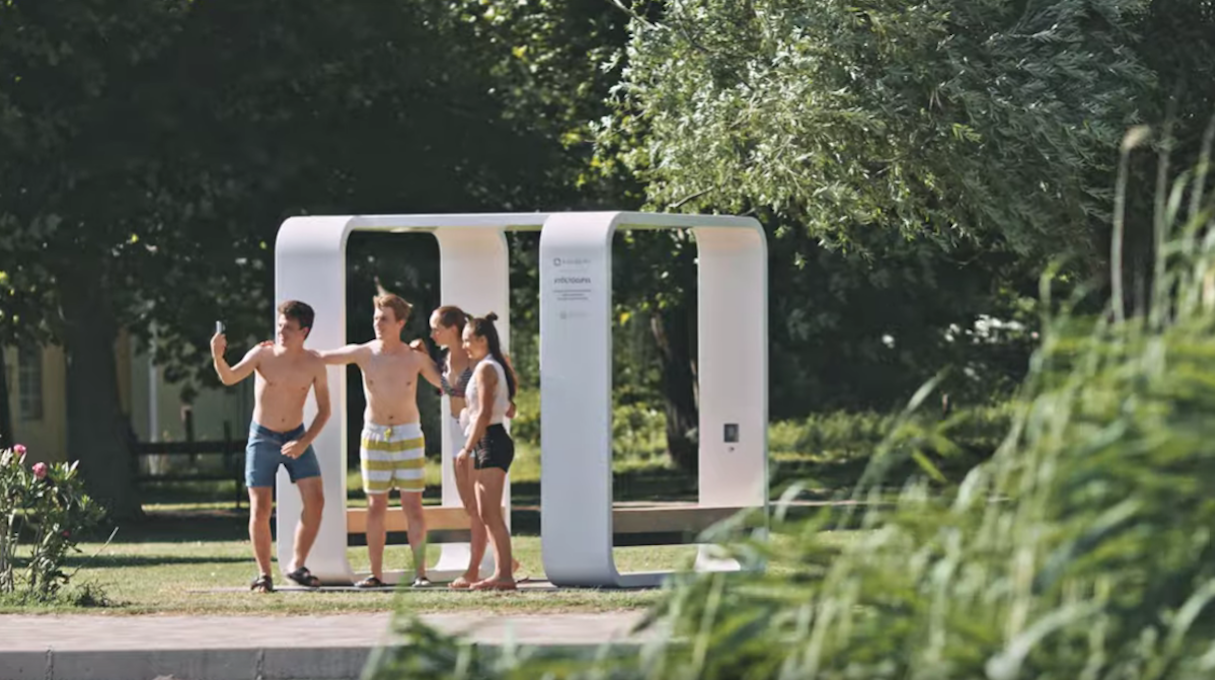 Kuube is a Hungarian startup that has created a smart, ecological and useful bank that allows users to have access to free Wi-Fi and still be able to charge their mobile phone. The device is powered by solar energy.
The Kuube smart bench is designed in three sizes and can be placed in large urban centers. Each device has its variability, but in general they all have the same characteristics.
The three different types of bank have USB outputs, wireless chargers and a function to access free wifi. You smartbenches they charge thanks to the solar panels they have installed – a feature that also makes them easily mobile.
THE Kuube Eco it is the smallest of the three, so it only has two USB outputs and a wireless charger. But, like the others, you have unlimited access to the internet thanks to its wi-fi hotspot.
The "middle child" of the three smartbenches it's the Cube Nano. It has the capacity to accommodate up to four people and is equipped with all the Kube Eco offerings, with your monitor having the same size.
Finally, the trio's biggest option: the Kuube More. With a smart bench, it offers a group or family bench style and can accommodate up to eight people, so it offers four charging options via USB or wireless. The great novelty of this bank is that it has a cover to protect the device from adverse situations.
The three ecological benches are made of recyclable aluminum, tempered safety glass and the seats are made of natural ash wood.
According to the Interesting Engineering, Kuube is a startup focused on ethics and sustainability, and combines design and technology in order to make cities and parks even more accessible.
The first examples of these benches appeared in the gardens of Budapest, Várpalota and Balatonalmádi and Skradin, in Croatia.