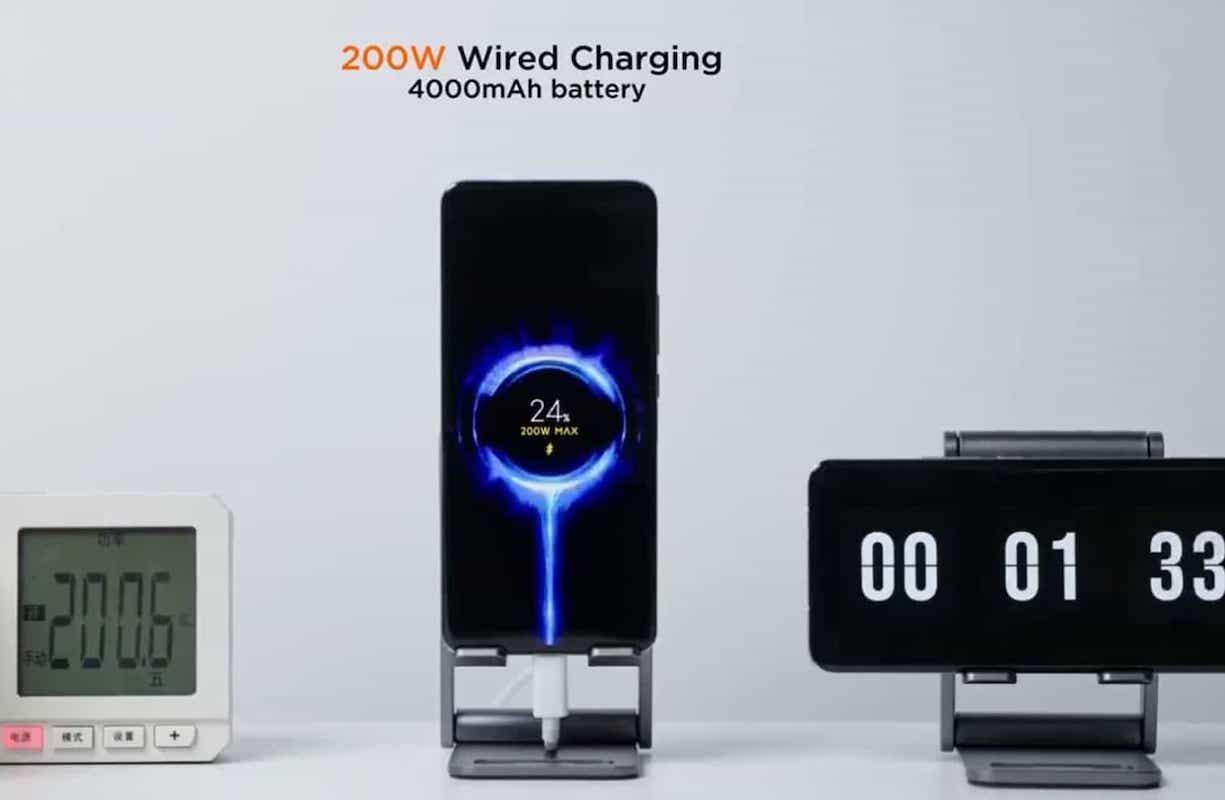 Xiaomi claims to have been able to 100% recharge a mobile phone with a 4,000mAh battery in just 8 minutes. By trying to charge the same cell phone wirelessly, Xiaomi was able to recharge the battery in 15 minutes.
The Chinese company's feat was achieved thanks to a system dubbed the "HyperCharge", which can achieve a 200W wired and 120W wireless charging speed.
Xiaomi had already broken other records when it comes to recharging, launching a 100 W system that could charge a 4,000 mAh battery in 17 minutes.
However, its new cargo record reduces this time almost in half, making it an impressive feat.
Despite representing an advance in terms of reloading speed, this agility can interfere with battery life, which is due to the fact that the 200 Watts of the "HyperCharge" generate a lot of heat, which can degrade the battery more quickly.
According to Interesting Engineering, there is still no forecast date for the arrival of the "HyperCharge" line chargers on the market. However, as with the Mi Charge 120W, the technology is expected to be available soon, with the next smartphones from Xiaomi.

ZAP //