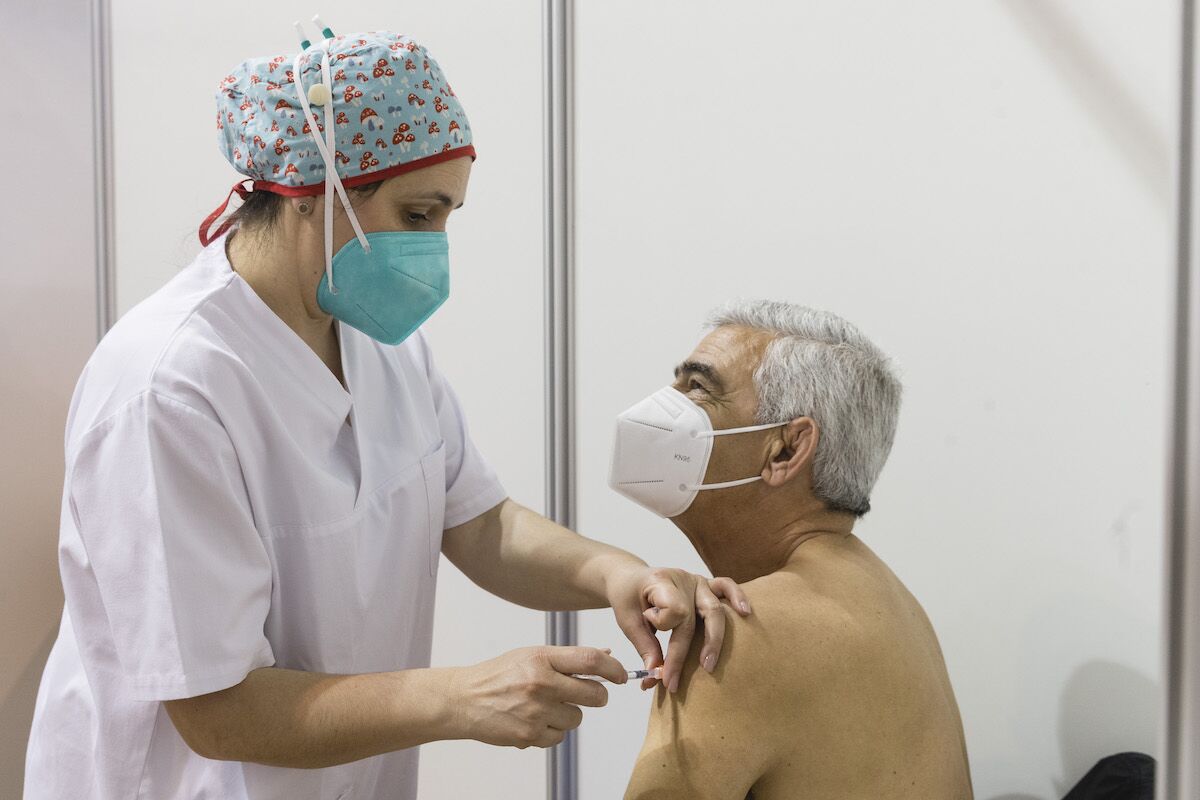 One in 4 Portuguese people has already been vaccinated with at least one dose. With the complete vaccine the value drops to 9%. Portugal has already received more than 3.5 million doses.

According to data presented by Expresso, more than 77% of the population aged 80 or more already have the complete vaccine, and with one dose of the vaccine the percentage is close to 93%.
According to data from the DGS weekly report, released on April 27, more than 1.1 million doses have already been administered in this age group.
The country is in the second phase of the vaccination calendar and more than half (54%) of the 350 thousand doses administered this week were administered to people between 65 and 79 years old – with currently only 4.5% having the vaccination complete.
On the other hand, a considerable part of the doses, about 38%, were to complete the vaccine for the group of elderly people over 80 years old.
The North region and Lisbon and the Tagus Valley add more inoculated doses but it is the Alentejo that leads the population with complete vaccination (12%), followed by the Center (10.7%) and only then North, Lisbon and Vale do Tagus and Algarve.
Vaccines are currently being distributed simultaneously for all Member States and the distribution of doses is proportional to the number of inhabitants in each country, which is why the different states are vaccinating at different speeds.
Despite having few inhabitants, Portugal has almost always been on par with the average of the 27 member states.
So far, Portugal has acquired about 22 million doses of several vaccines against covid-19. The purchase is part of an agreement between the European Union and six pharmaceutical companies.
For now, there are three vaccines approved by the European Medicines Agency and which are being administered in Portugal: BioNTech / Pfizer, Moderna and AstraZeneca.
Vaccines from other pharmaceutical companies may be administered in the future, but the CureVac and Sanofi / GSK vaccines are still awaiting approval.

ZAP //