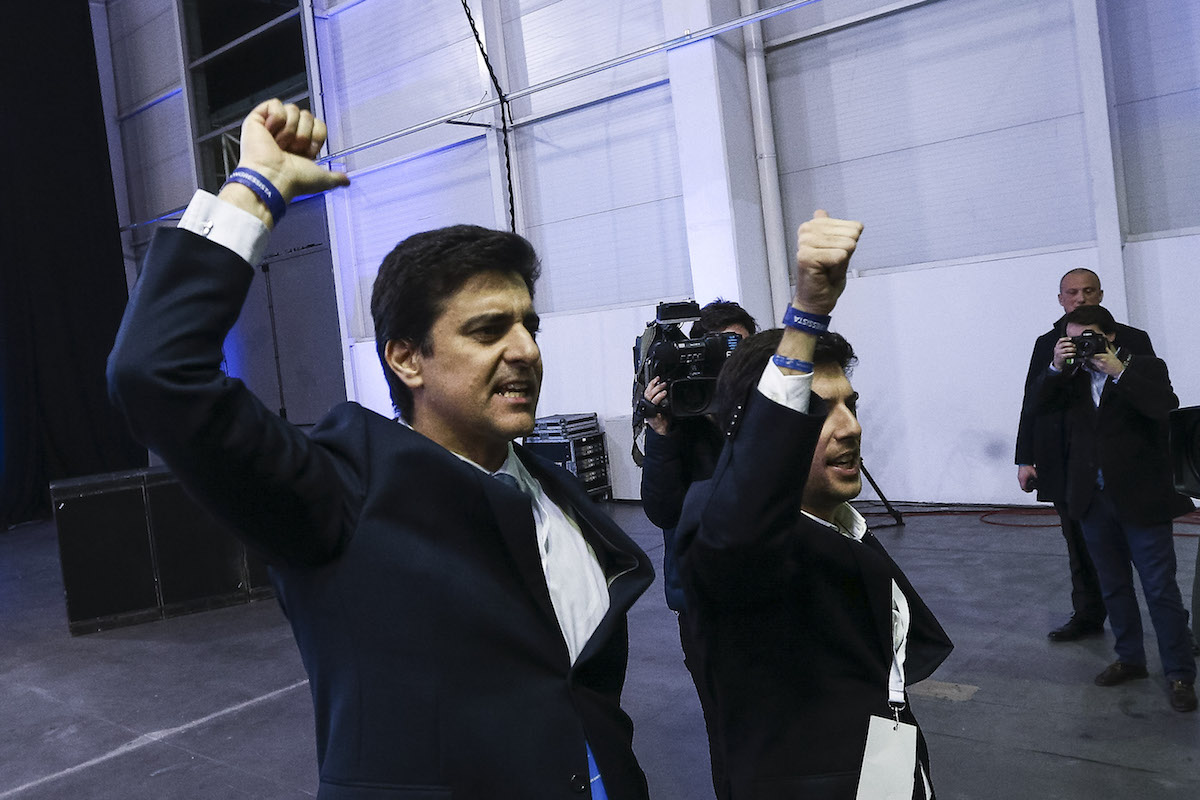 This Tuesday, Abel Matos Santos, former vice president of Francisco Rodrigues dos Santos, announced his support for presidential candidate André Ventura.
Abel Matos Santos, former leader of Tendência Esperança em Movimento (TEM), the ultraconservative current of the CDS, which became a candidate for the presidency and resigned in February from the position of member of the party's executive committee, announced this Tuesday its support to the presidential candidacy of André Ventura.
In a video posted on the YouTube channel André Ventura – Presidential 2021, the former centrist leader says that "it is necessary to vote for a candidate who wants to break with the rotten and corrupt system, who wants to do better".
"That is why those who think like us, who want to vote for a true right-wing, patriotic and supportive candidacy, cannot vote for candidate Marcelo Rebelo de Sousa", he shoots against the current President.
"Call for a free and safe vote in André Ventura, voting for a candidate who defends and affirms a alternative way, Christian Democrat, where, with respect for plurality, one does not inhibit saying what one thinks, being transparent and clear ", he defends.
The CDS-PP officially supports Marcelo Rebelo de Sousa in the presidential elections, although many of his former and current leaders openly criticize the President.
Matos Santos, a former leader of the CDS council in Lisbon, entered the race for the succession of the ex-president of the party, Assunção Cristas, but did not get to take his motion to votes, having given up in favor of the current president of the CDS-PP, Francisco Rodrigues dos Santos.
At the beginning of last year, weeks after the congress that elected "Chicão" as president, the leader resigned after controversial publications on Facebook were reported about Aristides Sousa Mendes, whom he called "Jewish moneylender", About Salazar and PIDE," one of the best in the world ".