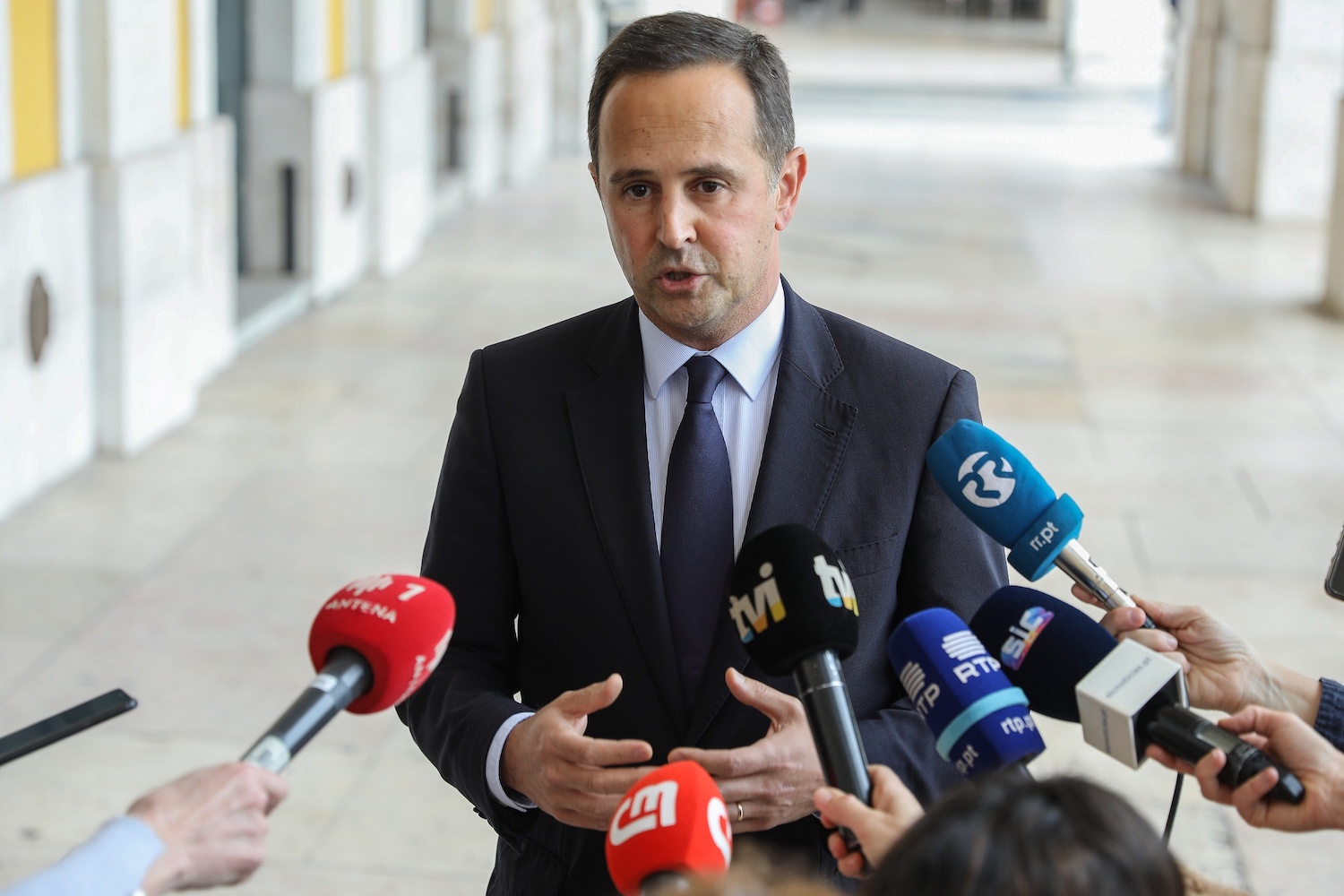 This Monday, after signing the municipal electoral agreement with Livre, Fernando Medina underlined the need to continue the project for a "greener and more sustainable" city with "renewed energy and ambition".
Livre will integrate, for the first time, the lists of the coalition led by the PS, but Fernando Medina rejects that it is out of necessity. "It's not an agreement for those who need the situation but who wants of joining and converging on a single project", he said this Monday, quoted by Público.
"We have an additional happiness, which is to have Rui Tavares and assume a role in this council. It's a Herculean job – it's good to get used to it [disse num aparte para o fundador do Livre] – we understood that it made sense," he said.
If he wins the elections, Tavares will be responsible for Culture, Knowledge and Science and Human Rights.
The aim of the project is to make Lisbon "a greener city, more sustainable, a city in which we increasingly have more affordable housing, with better public health services, education, which is a city for everyone".
"Today Lisbon is greener, more sustainable and has more public transport. If there's one thing the pandemic has shown us, it's that we need continue on this path"he added. For Medina, this "continuity" is the "essential choice" for the next municipal elections.
In his speech, the candidate also left a barb to the PSD, despite not having named him, by distinguishing the project he leads and in which he intends to value the National Health Service (SNS), in contrast with others who defend a "certain privatization of health".
The 'Mais Lisboa' coalition also integrates the Citizens for Lisbon and Lisbon is Lots of People movements.

ZAP //