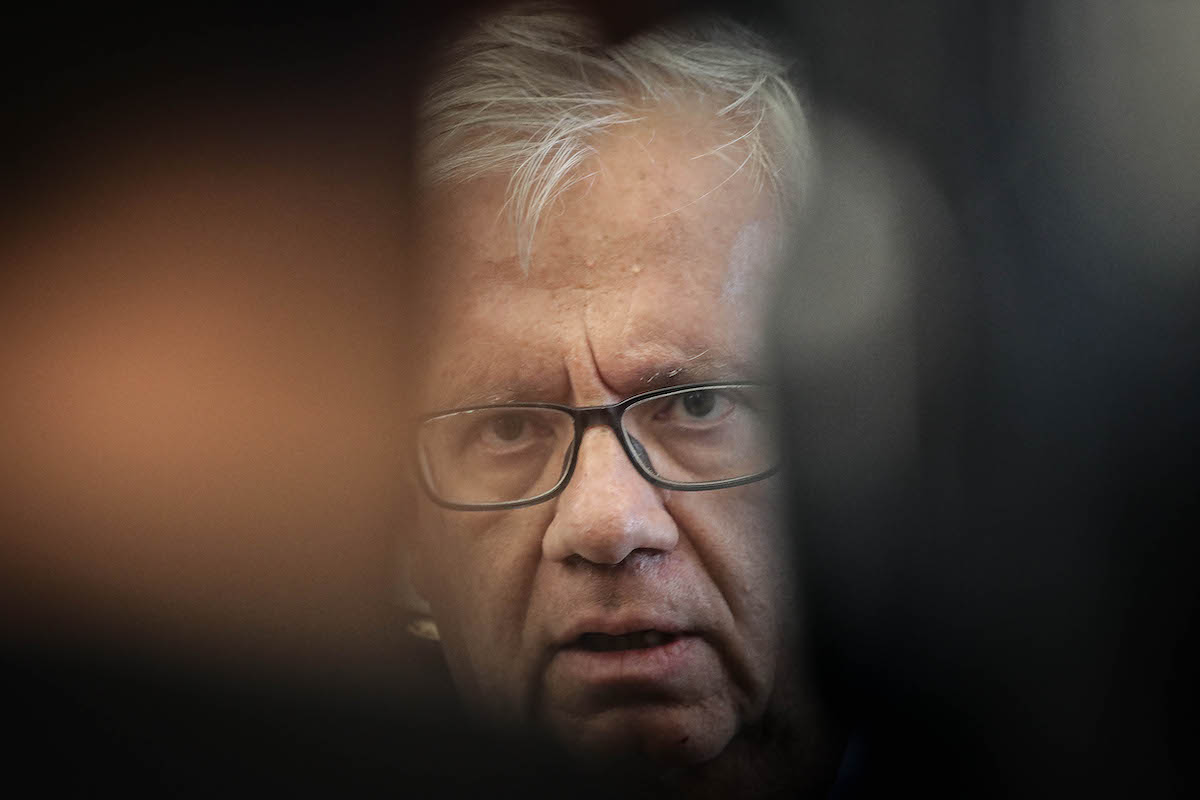 The seven former chiefs of staff of the Armada criticize the Ministry of Internal Administration for the purchase of the 'Bojador' megalancha for the GNR and the creation of a coast guard that overlaps the Armada's missions.
On May 7, Eduardo Cabrita inaugurated 'Bojador', the new megalancha from GNR, seen by the Minister of Internal Administration as "a decisive reinforcement in his role as Coast Guard". At the ceremony, there was no representative of the Armed Staff or the Naval Command of the Navy, who are unhappy about the reinforcement of the role of the GNR as a maritime authority.
Now, in a letter signed by all seven former chiefs of staff of the Navy (CEMA), criticized the purchase of megalancha 'Bojador' for GNR, "Without even trying to make requirements compatible with the Navy", and the creation of a coast guard that overlaps with Navy missions.
The signatories, cited by Expresso, consider that this is an "without vocation" entity, classified as "amateur" due to "lack of experience of life at sea".
"GNR will not have other priorities more related to its vocation and essential service, instead of extending its ambition to the sea, where it has no experience nor the knowledge of 700 years of the Navy? Has anyone studied the subject?", Question the admirals.
"While the Navy languishes, continuing to wait for the means that will allow it to better fulfill its mission, we are witnessing the taking of corporate decisions that do not take into account the best national interest", It is also read in the document sent to the political power.
The former leader of the CDS, Adriano Moreira, is one of the signatories of the letter that warns against GNR's maritime "drift", the responsibility of the Ministry of Internal Affairs.
"It was unsurprisingly, but with indignation, that in a situation of very serious social, economic and financial crisis in which the Navy has been suffering, in parallel with society, reductions never seen in the financial, human and material resources made available, the UCC expands its model for operating on the high seas, contracting in less than a year, abroad, the construction of a ship for more than eight million euros without even seeking to make operational requirements compatible with the Navy ", write the admirals, quoted by DN.
The purchase of 'Bojador' exacerbated the problems that already exist between political power and the Navy, in a situation in which their budget decreased by about 31% over the past ten years.

Daniel Costa, ZAP //