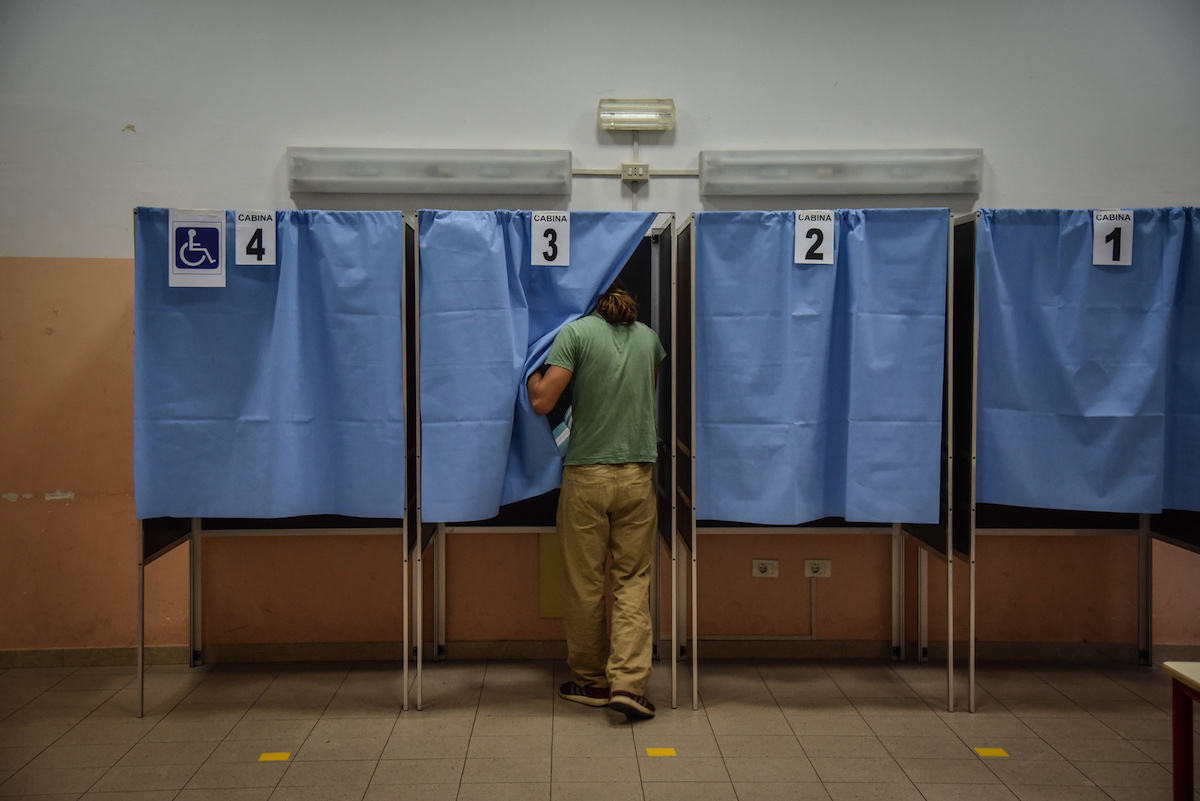 The number of voters who do not vote may, after all, be inflated, in large part due to emigrants who chose not to change the address on their citizen's card, and are therefore not included in the automatic registration, so they continue to appear in the registers electoral votes of the municipalities where they resided.
After all, abstention in Portugal can not be as high as you think. The Público newspaper dedicated itself to consulting specialists in Political Science and, in its edition today, it was concluded that, for various factors, the numbers presented successively on election nights may not being that close to reality.
First, the difference between registered voters (9.3 million people) and the resident population of voting age (8.6 million people). This difference was, according to experts, especially glaring in the 2019 legislative elections, whose abstention exceeded the 51,43%. In this electoral act, if the abstention corresponding to the Portuguese population residing abroad, which corresponds to 90%, was removed from the equation, the number of abstentions in the national territory would be reduced to 45% Where 46%.
At the time of the 2018 legislative amendment, in which the census automatic, more than 1.4 million voters were added to the electoral roll, with their names being counted for elections legislative e presidential — in local authorities, only residents in national territory can vote. Hence, the difference in voters in the presidential (10.8 million) and municipal (9.3 million) elections is explained.
Also regarding the municipal elections, the fact that many emigrants do not change their household makes them still appear on the electoral roll, even though they are no longer eligible to vote — which also contributed to higher numbers of abstention, that is, one more factor to take into account when moving forward with numbers referring to abstention, which, in reality, may not be so real as thought.
As they do not change their address, these voters, in addition to being included in the electoral roll for local elections, are included in the legislative and presidential elections. also abstention values in national territory, when in reality they should be included in the abstention numbers for emigration circles.
Finally, a third factor that should be taken into account, although it has long been known to official authorities, is that of "ghost voters", that is, people who are no longer alive but that this fact has not yet been communicated to the Civil Registry – despite the General Secretariat for Internal Administration (SGMAI) ensuring that these are cases "residuals".
In order to end with abstention values ​​that do not correspond to reality, the experts interviewed suggest a review of the legal regime voter registration, with the limitation of the vote of emigrants appearing right at the top of measures that should be introduced, they argue.

ZAP //