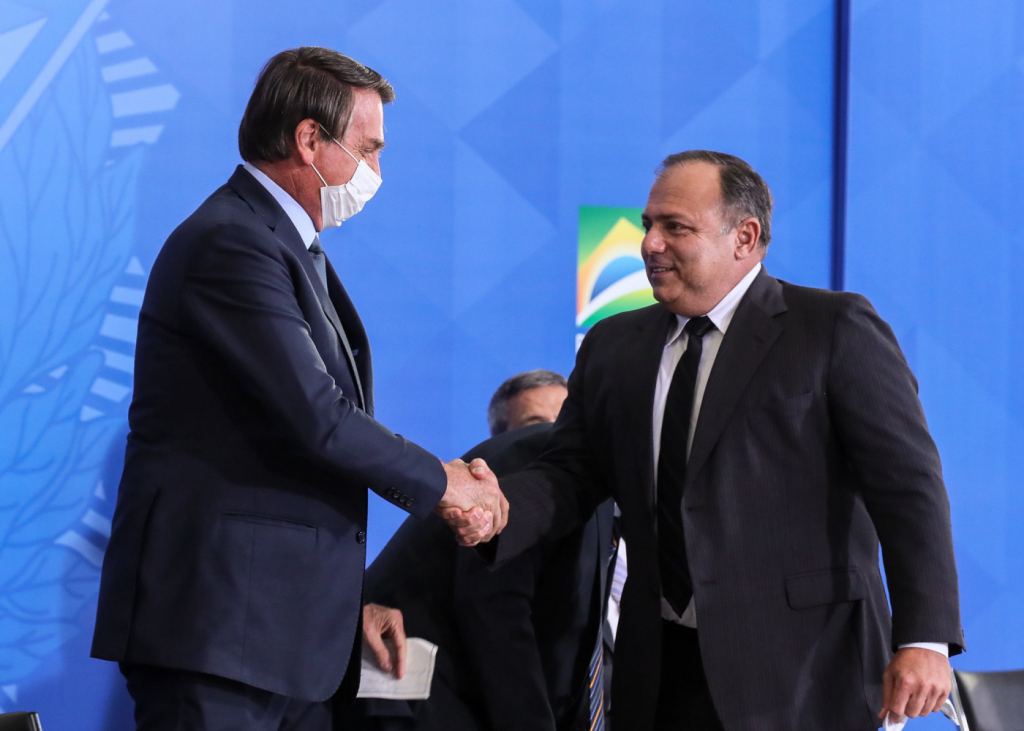 Investigated by the Supreme Court and questioned due to the accelerated increase in the number of deaths, the general is under pressure to be replaced by someone from the health area; Ludhmilla Hajjar and Marcelo Queiroga are rated
Isac Nóbrega / PR
Health Minister Eduardo Pazuello must leave Jair Bolsonaro's government

President Jair Bolsonaro (without a party) must replace his Health Minister for the fourth time. At a time when the captain is trying to move away from the image of a leader opposed to vaccination and protective measures against Covid-19, pressure for Eduardo Pazuello's departure has grown dizzily. The Army general, chosen to succeed Nelson Teich, is being investigated by the Federal Supreme Court (STF) for his conduct in the health crisis in Manaus and is in the sights of centrão parliamentarians, who are seeking to get a name in the portfolio. The pandemic numbers also play against the head of Health. Last Thursday, 11, Brazil surpassed the line of 2 thousand dead in 24 hours (reached 2,233).
According to a senior government official, a possible request to leave Pazuello "makes perfect sense". It is speculated in Brasilia that he will claim health problems. The military specialist in logistics would be replaced by someone from the health area. Cardiologist Ludhmilla Abrahão Hajjar and the president of the Brazilian Society of Cardiology (SBC), Marcelo Queiroga, are two names quoted for the position. On Saturday, the 13th, the president met with ministers from the government's military wing at the Army Officers Transit Hotel, where Pazuello lives.
In addition to the Minister of Health, ministers Luiz Eduardo Ramos, from the Government Secretariat, Braga Netto, from the Civil House, and Fernando Azevedo, from the Defense Ministry, participated in the conversation. All are generals of the reserve army, except for Pazuello, who remains in active service. The meeting took place at the last minute and was not on the agenda of the president and ministers. They left the scene without giving statements to the press. Despite the palatial ministers affirming behind the scenes that Bolsonaro supports the permanence of Pazuello, political pressure for the exchange increases every day.
* With information from Estadão Content