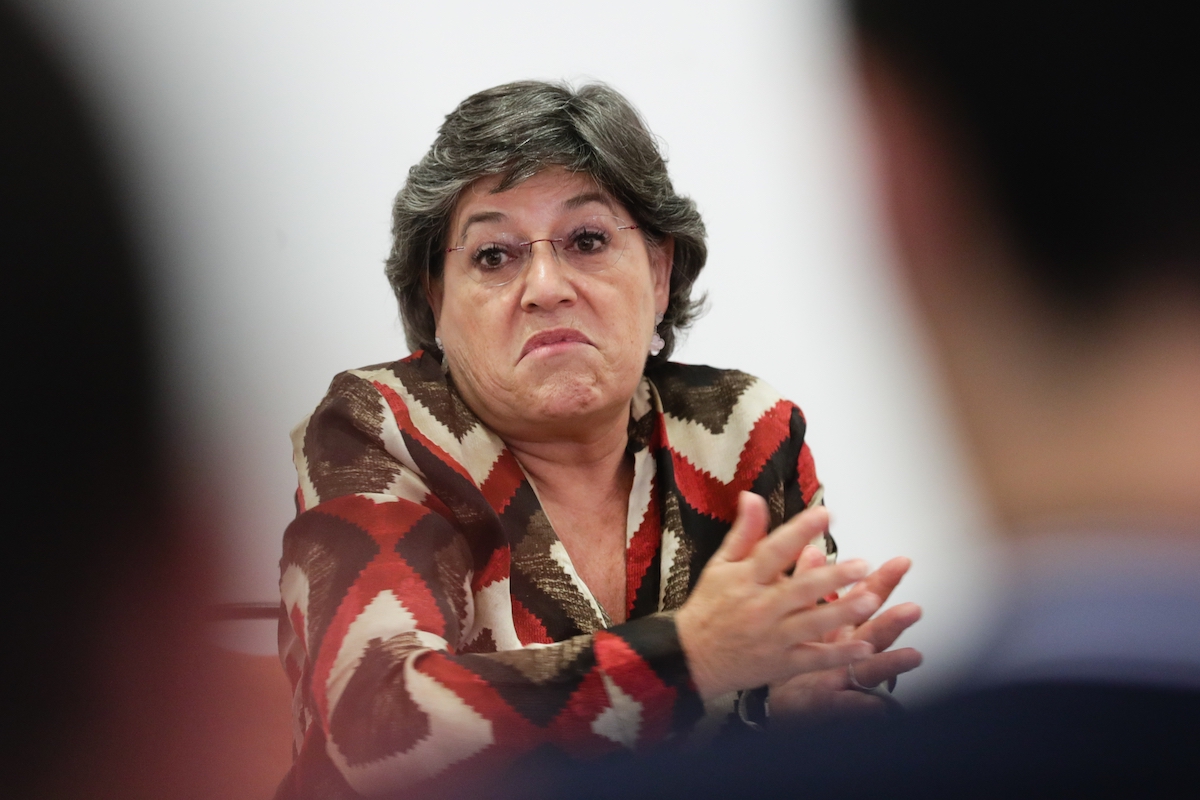 This Monday, the President of the Republic begins a visit to Guinea-Bissau. Ana Gomes criticizes Marcelo Rebelo de Sousa for "supporting" Umaro Sissoco Embaló, Guinean President.
With this visit, Marcelo Rebelo de Sousa will "Back up" Umaro Sissoco Embaló, a "self-proclaimed" head of state. Cited by Público, Ana Gomes accuses him of having been a "servant of the terrorist Khadaffi, who has not improved the conditions of the people, who persecutes journalists and makes life easier for drug traffickers".
The socialist does not understand the visit of the Portuguese head of state to a country chaired by "a subject with a highly questionable background" and who is in power after an electoral process "which did not let it end".
"Or is it a visit for sapping egos or else to support a man that violates human rights, "he told the daily.
In June, at SIC Notícias, the diplomat and former candidate for the Presidency of the Republic said that the Portuguese President "chose to endorse" an "individual who has a history of drug trafficking, even of links to terrorist groups, etc."
"I'm talking about Sissoco Embaló", he stressed at the time. The statements cost him a criminal defamation case brought by the President of Guinea-Bissau.
Marcelo Rebelo de Sousa started, on Monday afternoon, his first official visit to Guinea-Bissau as President of the Republic, with an intense program, which includes institutional meetings, with the Portuguese community and a tribute to former Portuguese combatants.
"I am going to Guinea-Bissau, where I had a very old invitation," said last week the head of state, who in October 2020 received the Guinean President in Lisbon, also on an official visit.
Marcelo will be in the Guinean capital until the end of this Tuesday. You will meet your counterpart, Umaro Sissoco Embaló, who will receive you at the Presidency Palace, in Bissau, for a meeting followed by statements to the press and a lunch.

Liliana Malainho, ZAP //