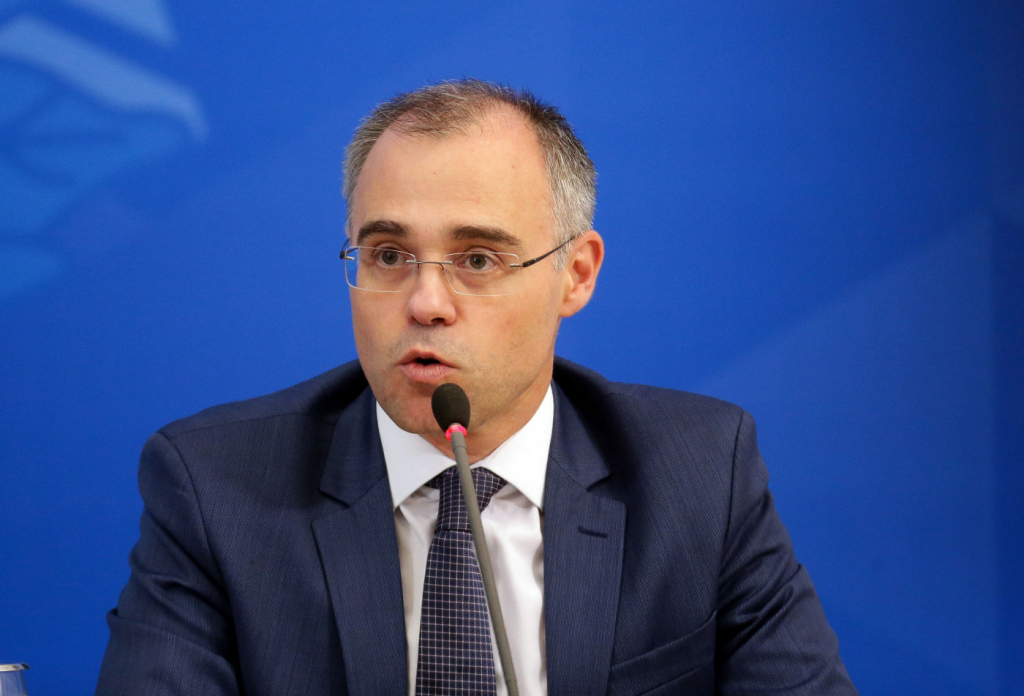 President's appointment was made nearly three months ago; at CCJ Davi Alcolumbre has refused to set the date
DIDA SAMPAIO/ESTADÃO CONTENT
During an event with evangelical representatives, Mendonça said that he never wanted to pursue a career in the judiciary because he prioritized entering the seminary

At an event last Tuesday, 05, the president Jair Bolsonaro (no party) said he believes there will be no difficulty in approving the name of André Mendonça by the Federal Senate for the vacancy open in the Supreme Federal Court (STF), after the departure of Minister Marco Aurélio. The president of the Constitution and Justice Commission (CCJ), the senator Davi Alcolumbre, has been refusing to schedule the nominee's hearing, pointed to the vacancy by Bolsonaro on July 13, for nearly three months.
Bolsonaro would have consulted evangelical leaders about the possibility of him indicating another name, but he heard from religious representatives that Mendonça remains the favorite. During yesterday's event, the president reaffirmed his confidence in the former justice minister. "Although he is short, a little short, a little short of head, he has a huge cultural background, knows everything about law and is terribly evangelical. We expect it to be approved. I don't nominate the Supreme, I nominate the Senate. There is a hearing," said Bolsonaro. On the same occasion, the president again stated that he asked the future minister of the STF only two things: "first that every week when he starts his work, let him ask for two minutes and say a prayer inside the Supreme Court. And another one that came from the heart, we know that whoever forgets his past is doomed to have no future, he is a humble person, and I told him that I want, every month, to take a tubaina with him".
Jair Bolsonaro also defended that the three could go in the same direction to ensure that the country moves forward. André Mendonça participated yesterday in a meeting with evangelicals and admitted that he was surprised by Bolsonaro's nomination. "At 16, I didn't even want to go to law school, because I wanted to go to seminary. I went to fulfill a determination of my father: 'first go to your college'. I wouldn't even do a public exam. I left college wanting to go to seminary. My deceased father and my mother said that first I would have to have a job. I entered the AGU in February 2000 and in the same month I entered the seminar", he commented.
*With information from reporter Luciana Verdolin