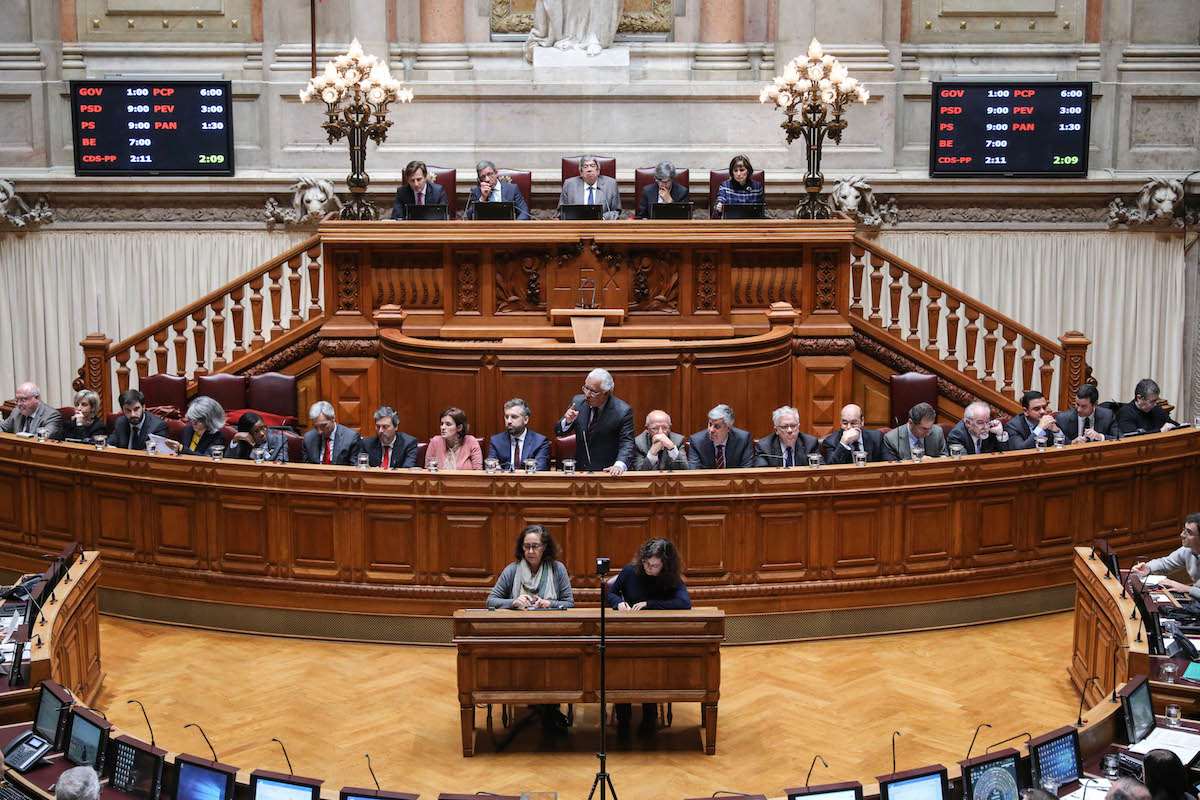 Proposals by PS, PAN, IL and Cristina Figueiredo will be debated today, with guaranteed abstention from PSD and PCP.
A Assembly of the Republic today debates the diplomas of PS, PAN, IL and Cristina Rodrigues on professional orders, with the approval of the socialist project generally guaranteed, after the PSD and the PCP announced that they were going to abstain. With the objective of "strengthening, in the access and exercise of regulated professions, the public interest", the bill presented by the PS wants to bring "greater transparency e independence in what is the exercise and function of a professional orderl".
The PS initiative also proposes that the supervisory bodies of the orders have "members external to professional organizations from the institutions of the University education", that they are elected by the professionals by a majority of two-thirds, and that the figure of the provider of service recipients, already provided for in the law, becomes mandatory and be chosen by chairman of the order.
Heavily criticized by professional orders, who denounce an "attempt to governmentalization", the diploma will have the abstention from PSD and PCP, guaranteeing your approval in general. O Left Block is shown "available" for "discuss in detail" the bill, pointing out a party source that BE "follows, in general terms", the PS proposal. The Chega indicates that it has not yet defined the meaning of the vote, but it is "absolutely against this devilization of the professional orders being carried out by some parties".
In addition to the PS bill, diplomas from the PAN, of the Liberal Initiative (IL) and of the non-registered deputy Cristina Rodrigues on professional orders. The PAN proposes that the mandatory internships access to professions – listing, among others, the case of lawyers, From Accountants certificates or economists — will be mandatorily remunerated, providing for a variable amount "depending on whether the student has a degree or master's degree".
With regard to the IL bill, the party proposes, among other measures, extinguish "more than half of the existing orders", namely through "the repeal of the rule that refers to each regulated profession corresponds only to a single professional association", as well as abolishing the "professional rules that constitute a disproportionate and unnecessary obstacle to the free services provision, to the freedom of choice by profession and to private initiative".
Cristina Rodrigues' diploma specifically addresses the conditions of access to the Bar Association, proposing that the remuneration of internships for access to the profession be mandatory and that its duration be reduced from the current 18 months, to 12 months.

LUSA //