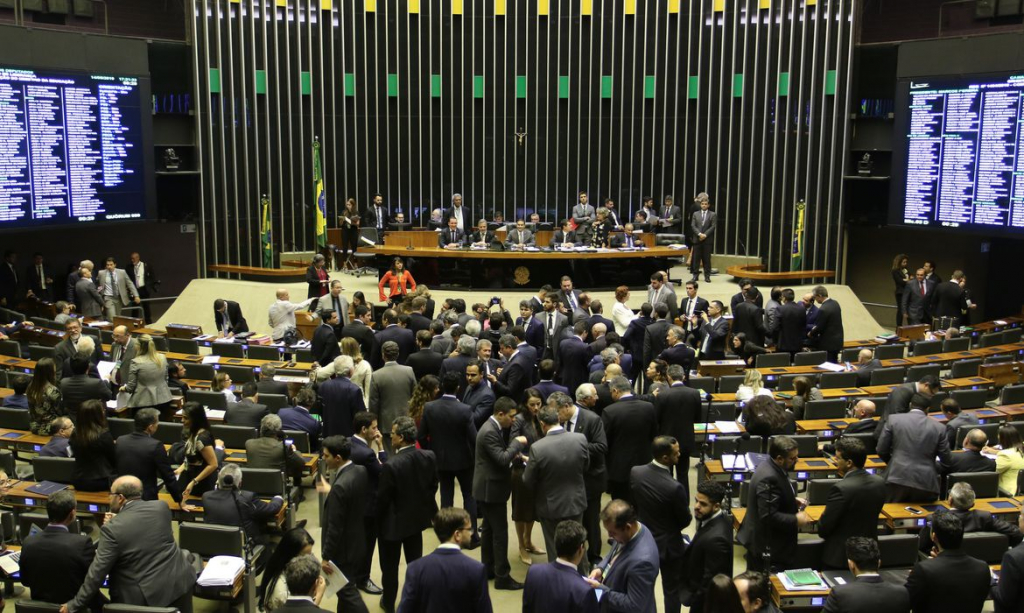 According to the proposal, which has already come to the attention of the Planalto Palace, President Jair Bolsonaro would veto the approved stretch and would include in the LOA an amount between R$ 3 billion and R$ 4 billion
Fabio Rodrigues Pozzebom/Agência Brasil
For a presidential adviser, Bolsonaro would nod to his voters and avoid attrition with grassroots parties

Leaders of the parties of center have defended a "middle ground" to make the Electoral Fund in Congress. On Thursday 15, the day before the beginning of the parliamentary recess, the Chamber of Deputies it's the Senate approved a "Fundão" of R$ 5.7 billion, almost triple the amount made available for financing campaigns in 2020. Despite the crisis generated by the president's statements Jair Bolsonaro, who blamed and attacked the vice president of the Chamber, Marcelo ramos (PL-AM), for the approval of the device, the congressmen took to Planalto Palace the suggestion that the adjustment be made via the Annual Budget Law (LOA). In this case, Bolsonaro would veto the section that was approved, but would include in the LOA an amount between R$ 3 billion and R$ 4 billion.
According to a presidential advisor heard by the report, the compromise proposed by the parliamentarians is well regarded by the Planalto Palace. In this composition, he assesses, Bolsonaro would nod to his voters and avoid a discontent with the parties that support his government. In recent days, the president has been against the increase of "Fundão". In a post on his Twitter profile, on Tuesday, 20, the head of the federal Executive said that he defends "the harmony between the Powers", but, "out of respect for the Brazilian people", he stressed that he would veto the increase. "We defend, above all, the harmony between the Powers, as well as their autonomy. It is based on this principle that we have played, from the beginning, within the four lines of the Federal Constitution. That said, out of respect for the Brazilian people, I will veto the increase in the electoral fund", he wrote.
Parliamentarians allied to the government were surprised by Bolsonaro's attacks on Marcelo Ramos. The President of the Republic stated that the deputy of the Chamber, who led the session of Congress that approved the LDO, "rushed the regiment" and prevented the vote of a prominent member of the Novo party that sought to veto Fundão – which is not true. Ramos has a good lead in the opposition and is from the same party as the minister of the Secretary of Government (Segov) Flávia Arruda, responsible for political articulation. Deputies heard by Young pan they highlighted that the increase in the electoral fund was agreed upon at the college of leaders and had the consent of government leaders. "This creates a breach of trust. The combination is not expensive", said a member of the Chamber of Deputies president Arthur Lira (PP-AL).