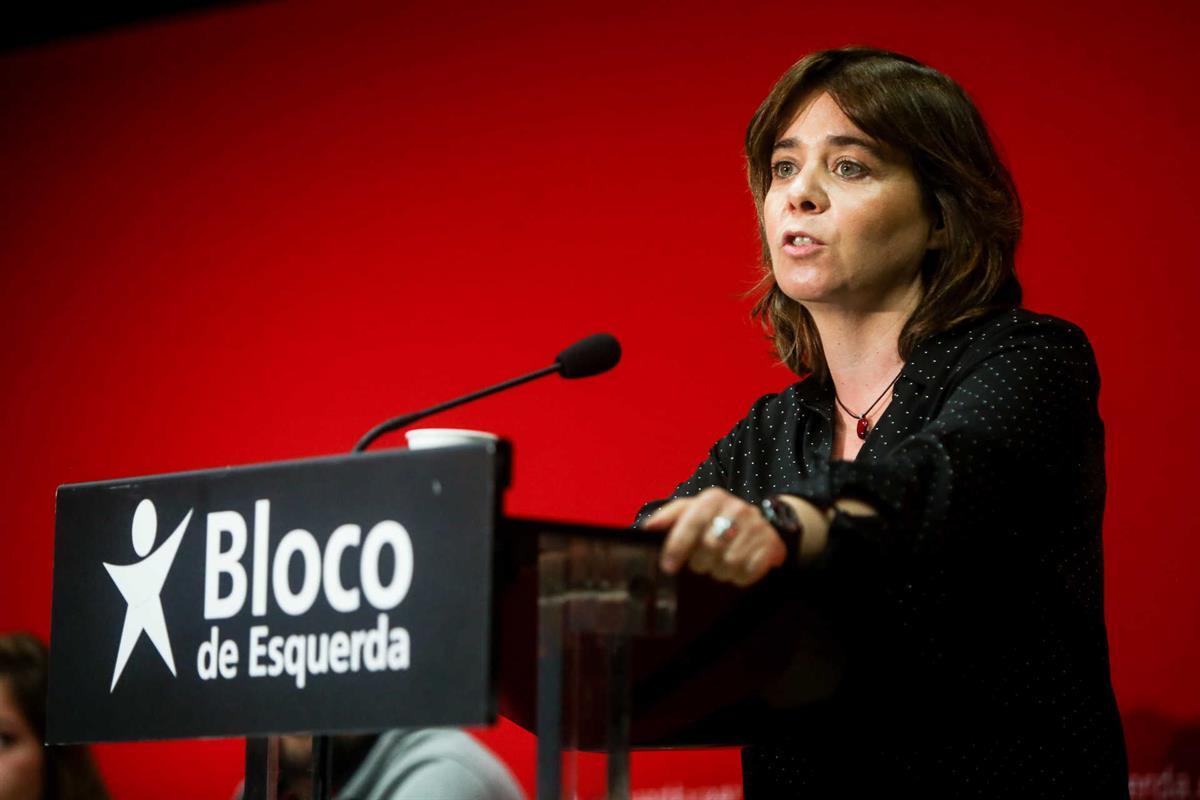 The Left Block (BE) argues that Parliament should move forward now to respond to the Constitutional Court's decision and eliminate the rule that extends the experimental period, challenging the PS to "draw conclusions" on the Constitutional Court (TC) ruling known in this Monday.
The Constitutional Court declared unconstitutional the provision of the Labor Code that extended the trial period from 90 to 180 days when workers are looking for their first job who had previously been hired on fixed-term contracts for at least 90 days.
This judgment resulted from a request for a declaration of unconstitutionality on some norms of the Labor Code, made by 35 deputies of BE, PCP and PEV, in September 2019.
"Given the decision of the Constitutional Court, the Left Bloc considers that this is the time for Parliament to advance in these three matters," he said. Catarina Martins, during a press conference.
BE wants "eliminate the enlargement of the experimental period that was enshrined at the end of the 2015 and 2019 legislature by agreement between PS and PSD, eliminate the extension of very short-term contracts, also done in that period, and finally end the unilateral expiry of collective contracts", said the leader of the party.
Asked if the BE would go ahead with these proposals, the block coordinator replied that it would, making it clear that the party is "still reviewing the judgment and its rationale", a "judgment with some contradictions and that the Bloc does not follow in general", being a document "complex and with a very divided vote".
"Our challenge is that it is not just BE moving forward. It is also possible, namely for the PS, to draw conclusions from what this judgment says about the failures in social support during the pandemic and the conditions in which the workers were in an experimental period", he appealed, cited by Público.
Catarina Martins considers that this judgment "is a defeat for one of the matters that was an agreement between PS and PSD when they decided to increase precariousness at the end of the 2015/2019 legislature, even going against what had been the work that the Block had done with the PS and with the Government at the beginning of this legislature".
"It is certainly an added responsibility of the Parliament to correct the problems that, in fact, counselors judges identify in labor legislation both in cases where they declare unconstitutional, as in cases where there is a deep debate about the difficulty that these laws add and the imbalance against workers that these rules put in our labor legislation", he considered.
On the same plane, UGT applauds the decision Constitutional Court regarding measures that had already generated controversy. According to the TSF, Secretary General Carlos Silva is now asking that what is unconstitutional be corrected.
Regarding the Left Block proposal, which views the court's decision as an opportunity to profoundly change the Labor Code, UGT defends pragmatism and stability.