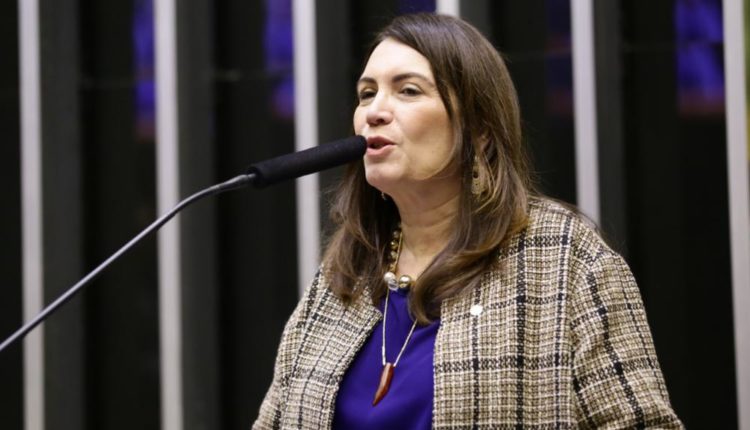 PSL should also head the Agriculture, Women's Rights and Environment commissions
Michel Jesus / Agência Câmara
First-time ally of President Jair Bolsonaro, Bia Kicis found strong resistance in center and opposition parties

The deputy Bia Kicis (PSL) should be confirmed this Wednesday, 10th, as the president of the Constitution and Justice Commission of the Chamber. The most coveted collegiate of the House, CCJ is expected to be installed this morning, as well as nine other thematic commissions. The installation of the others is scheduled for Wednesday and Thursday – March 11th and 12th. President's first-time ally Jair Bolsonaro, Bia Kicis found strong resistance in center and opposition parties when her name was aired. It is investigated in the investigation of anti-democratic acts, Supreme Federal Court. But after talking to leaders and the mayor, Arthur Lira, objections subsided.
The PSL should also head the Agriculture, Women's Rights and Environment commissions, which should be chaired by the deputy Carla Zambelli. The PT will preside over three commissions – the main one being Human Rights. Another coveted commission, that of Education, will be chaired by the deputy Professor Dorinha (DEM) who was the PEC rapporteur for the new Fundeb. In principle, commissions should operate in a non-face-to-face manner. That was what defined the President of the House, Arthur Lira. "Starting tomorrow elections for the commissions, for a functioning even if remote. The election will also be virtual, so that all parties have their thematic commissions resolved and matters such as some reforms and important issues can move at a normal pace of the House from tomorrow's choices. "
The government's objective is to approve the proposal this week and without changing the text that arrived from the Senate, only to be promulgated soon after by the president of the Senate. National Congress. The vice-president of the Chamber, deputy Marcelo Ramos (PL) has the same vision, so that the new installments of the aid begin to be paid in March. Who is returning to the spotlight of the political scene is the deputy Aécio Neves (PSDB), who should head the Foreign Affairs and National Defense commission. Before, it was chaired by the deputy Eduardo Bolsonaro. The PSL wanted to maintain control over the collegiate body, but lost the dispute to the PSDB. Aécio is close to Arthur Lira and helped the mayor to win votes from the Tucan bench.
* With information from reporter Levy Guimarães