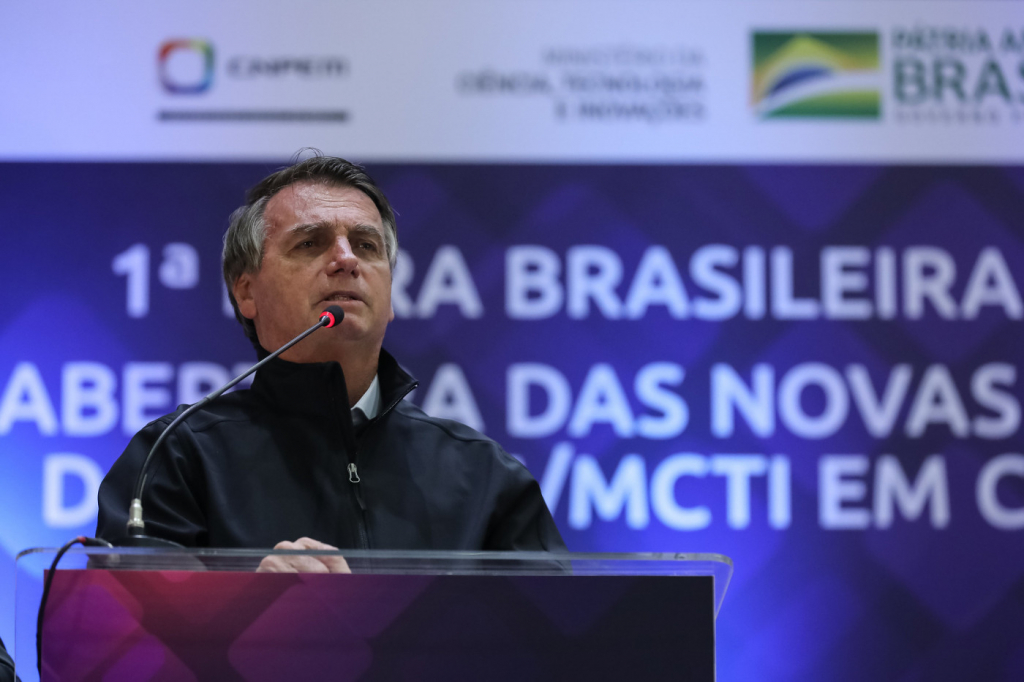 In operation for a month now, the Election Transparency Commission has the participation of civil society and ensures that the electoral process is safe
Photo: Isaac Nóbrega/PR
Jair Bolsonaro at an event in the State of São Paulo last Friday, 08

The president Jair Bolsonaro (no party) said, last Friday, 08, that he will closely monitor next year's electoral dispute. "Next year has elections. Let's renew. Recognize those who did a good job and renew. You can be sure that there will be no slutty in the elections, no. They invited the Armed Forces, we accepted, and we are going to participate in the entire electoral process. Let's end the suspicion. Almost everything I do goes through parliament," he said. Bolsonaro went on to say that Brazil was saved from the brink of socialism when he was elected in 2018 and hinted that this process could return if he leaves power. "We won. We are free. We must preserve it. I play within the four lines. Some want you to get out of them, while others are playing out of them. But if I leave, we already know how Brazil can be transformed", he commented.
This Saturday, 09, the Election Transparency Commission, created by Superior Electoral Court (TSE), completes one month of operation. Announced in the midst of a scenario of distrust regarding the security of Brazilian electronic voting machines, the group was created precisely with the objective of increasing fairness in all stages of preparation and carrying out of the electoral process. A member of the commission, the general coordinator of electoral transparency in Brazil, Ana Claudia Santana, considers the work done so far to be positive. "The commission is marked by dialogue. We who represent civil society, for us, this is a very important institutional opening, in this effort for greater transparency in the electoral process as a whole. This week, we held the second meeting, this time in person, in Brasilia, together with the opening of the 2022 democratic cycles and also with the opening of the source codes of the electronic voting machines. At this meeting, we can talk about a specific action plan, prepared by the TSE, and which is being evaluated by all members of the commission".
Ana Claudia guarantees that elections are safe and says that transparency has always existed, but that the great challenge, however, is to bring information to the population and fight fake news around the electoral process. She also criticized the speech of political actors who claim to be the target of fraud in electronic voting machines without concrete evidence. "She is very reckless, because the political use of this discourse goes far beyond effectively collaborating that we can have to improve existing procedures. We understand that the political use of this discourse leads to a delegitimization of the system. From the moment a seed of discredit is planted in the electronic voting system, an indirect message is sent that one cannot believe the result of the ballot box. And this is very complicated, especially in a time as polarized as it is now", he explained. Also according to the coordinator, it is important that the population participate in the entire electoral process.
*With information from reporter Caterina Achutti