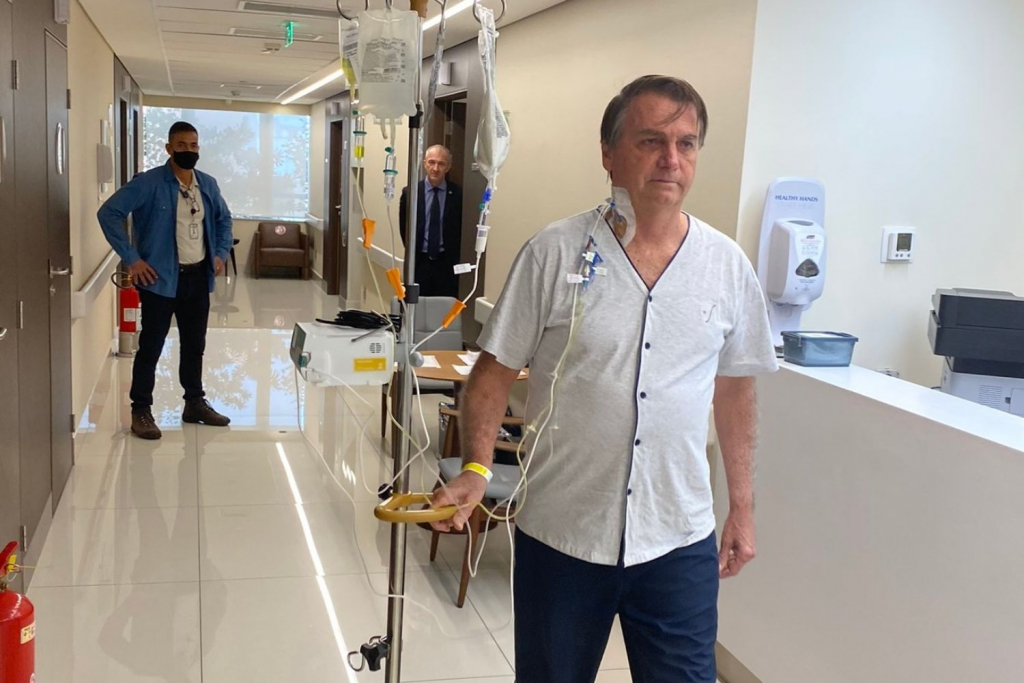 The president's physician said that, if he continues to show improvement in treatment, he may leave the Vila Nova Star hospital still on the weekend.
Reprodução/Twitter/@jairbolsonaro
President of the Republic published a photo this Friday morning, 16

The president Jair Bolsonaro, admitted to Vila Nova Star hospital, in Sao Paulo, since the afternoon of last Wednesday, the 14th, his health had improved over the days and so far he has not had to undergo surgery. Despite the last medical bulletin with information about him dating from Friday, 16, surgeon Antônio Luiz de Vasconcellos Macedo, who has been accompanying the president since the attack suffered in the 2018 campaign, said that if Bolsonaro continues to show improvement, he should be discharged this Sunday, 18. This Friday, the president published a photo on social networks in which he appears working and willing, stating that "life cannot stop". He has been dispatched from the suite in which he is hospitalized and has received a series of visits: his sons Carlos, Eduardo and Jair Renan have already been through the hospital; the Minister of Communications, Fábio Faria, General Augusto Heleno and the Minister of Economy, Paulo Guedes. Vice President Hamilton Mourão suspended the international agenda in order to closely monitor the situation in Bolsonaro.
*With information from the reporter Victor Moraes