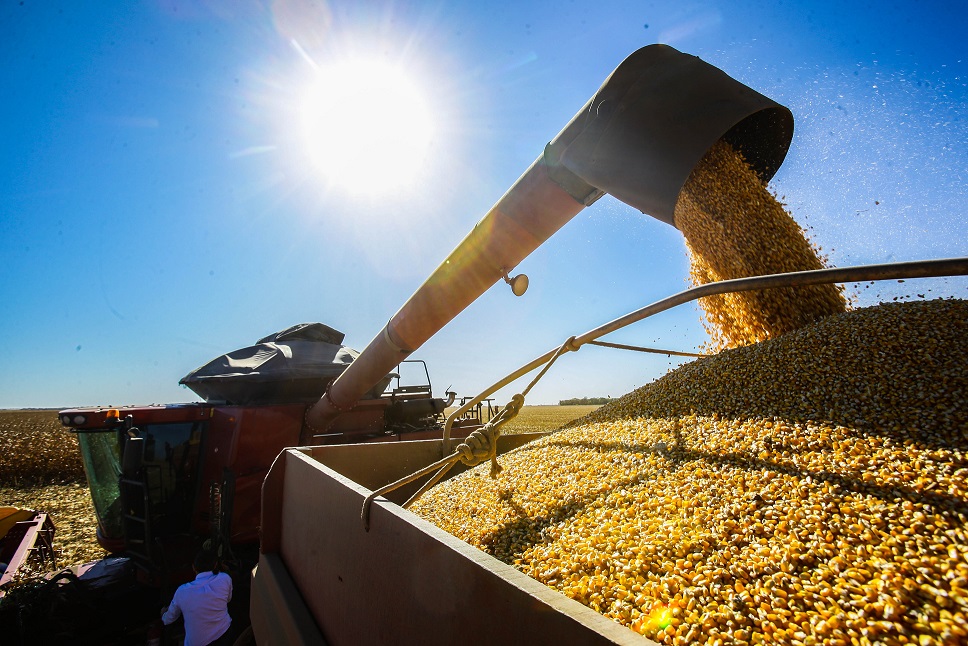 In a meeting with the president, lawmakers asked for more credit to be released to the agricultural sector
Credit:GABRIELA BILÓ/ESTADÃO CONTEÚDO/AE/Image Code:211124
40 parliamentarians from the ruralist caucus met the president at breakfast at the Palácio do Planalto last Wednesday

Breakfast at the Planalto Palace with the president of the republic, Jair Bolsonaro (no party), last Wednesday, 06, was attended by 40 members of parliament baruralist nothing and from ministers of state, such as Tereza Cristina, from Agriculture, and Flávia Arruda, from the secretary of government. According to the president of the Parliamentary Front for Agriculture, federal deputy Sérgio Souza (MDB-PA), the meeting's agenda included an alignment with the government on bills that the bench intends to approve this year in the National Congress. "We have a goal: by the end of this year, we will approve the main agendas, environmental licensing, land regularization, the issue of agricultural defensives, which is the safer food law, the issue of timeframe, in the Chamber and in the Senate. And the executive branch supported us in these agendas", he stated.
The bill that proposes conditions for the demarcation of indigenous lands, including the time frame, is ready to be voted on in the plenary of the Chamber of Deputies. Indigenous people could only apply for the possession of land that was already occupied by them on the date of promulgation of the Federal Constitution, October 1988. The project is criticized by indigenist entities, but for the agro group, this is the ideal time to advance on the theme. Last month, the judgment on the timeframe conducted at the Supreme Court was suspended due to a request for views by Minister Alexandre de Moraes. "There is a much greater awareness of the judiciary, the legislature and the executive power that this is one of the main guidelines to provide legal security and bring peace in the countryside and guarantee that the Indian, the indigenous communities, have autonomy within its reserves", said Souza.
At the meeting with President Bolsonaro, parliamentarians also asked the government for a greater release of credit for the agricultural sector. Of the R$251 billion made available for the 2021 and 2022 harvest plan, around R$98 billion have already been contracted. According to the president of the agricultural bench, this credit generates returns for the entire society. "We brought to President Jair Bolsonaro a request for more credit, more credit for the rural producer, in order to increase the harvest plan, which was the biggest in history, but it is not enough. Agro is growing at an enormous speed and for every R$ 1 that is put into agro, it returns in employment, in the economy, in income generation, in taxes R$ 5.
*With information from reporter Paola Cuenca