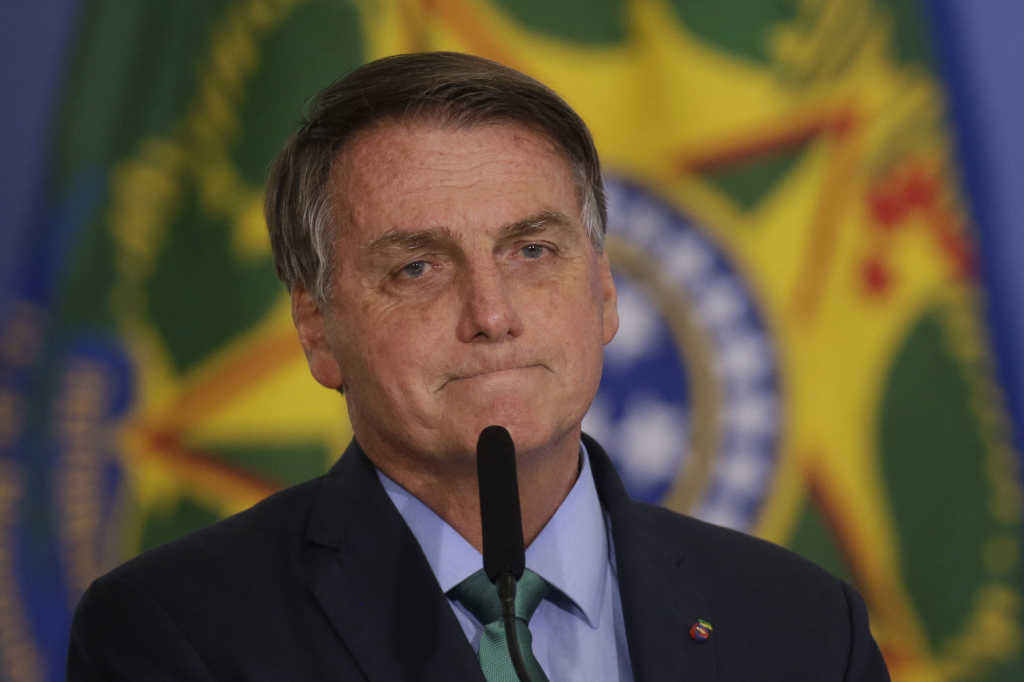 In conversation with supporters, the president stated that negotiations will help the government to make 'a decision'; lockouts occur in at least 15 states
DIDA SAMPAIO/ESTADÃO CONTENT
On Wednesday, 8, Bolsonaro had already recorded an audio asking for the release of the roads

The president Jair Bolsonaro said, on the morning of Thursday, 9th, that he will meet with leaders of the truck drivers to try to suspend the strikes, which, according to a bulletin released by the Ministry of Infrastructure, occurs on federal highways in at least 15 states. "I have an hour in the morning, I already have the time taken with the BRICS, an hour, but I'm earlier too. During these two breaks I will talk to the truck drivers so that we can make a decision", he said in a conversation with supporters at the Palácio da Alvorada.
On Wednesday, 8, Bolsonaro recorded an audio, which began circulating through WhatsApp groups and social networks, in which he asked for the release of roads so as not to harm "the poorest". "These blockades affect our economy and this causes shortages and inflation, harming everyone, especially the poorest. So give the guys a touch, if possible, to let us follow the normal course. Leave it to us in Brasilia here now. It is not easy to negotiate here, but we are going to find a solution", says the president in the recording.
The Minister of Infrastructure, Tarcísio Gomes de Freitas, released a video to attest to the veracity of the audio and reinforce the request made by the federal government. "This stoppage would aggravate the effects of the economy that would impact the poorest, the most vulnerable. We know that everyone is concerned about improving the country, solving serious problems, but we cannot try to solve one problem by creating another one", said the presidential assistant.