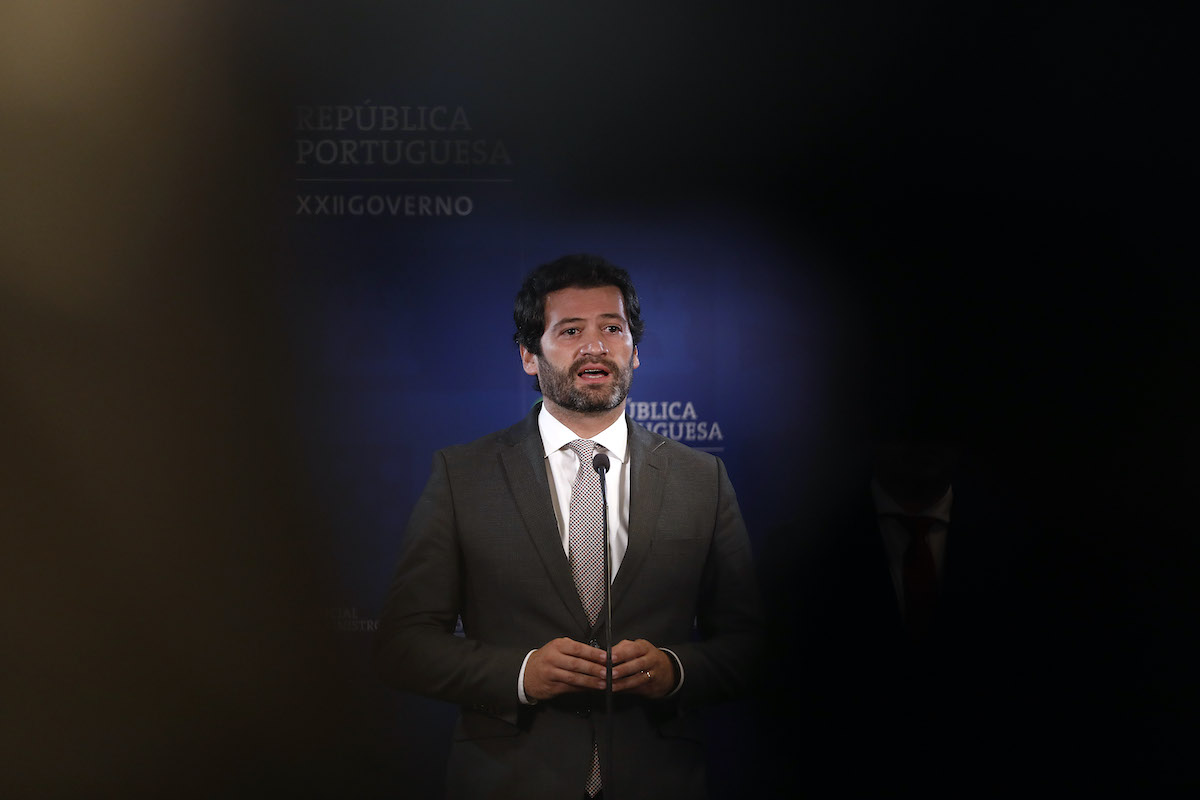 Speaking to the Sputnik News newspaper, André Ventura made a point of stressing his admiration for the President of Brazil, Jair Bolsonaro, and also revealed that he intends to have a meeting with his son Eduardo Bolsonaro.
In the interview he gave to the Brazilian newspaper Sputnik News, the leader of Chega made a point of showing his respect for the Brazilian President, yet he detached himself from the label of "Portuguese Bolsonaro".
"Comparisons always have a political objective of not valuing what a person is, and sticking them to a stereotype. I have enormous admiration and respect for President Jair Bolsonaro, but I honestly think that in style, form and approach we are very different. Even in terms of political thinking, we have differences, some of them significant ", underlined Ventura, without explaining what the differences would be.
However, the newspaper stresses that since the last Brazilian presidential elections, in 2018, the Portuguese politician has made statements that show the opposite, and highlights as the most relevant: "Western liberals could learn from Bolsonaro. And Portugal too, because the politically correct is dead "- a statement that André Ventura made in statements to the PT Journal in October 2018.
THE Sputnik still says Andrew Ventura has also exchanged messages with Eduardo Bolsonaro, recalling that in September 2020, Ventura thanked, through Twitter, "The trust and friendship" of the son of the Brazilian President, writing that they would soon be together.
Asked by the newspaper about his relationship with the Bolsonaro family, Ventura ratified his intention to meet Eduardo Bolsonaro in person, which has not yet been achieved due to the covid-19 pandemic.
"On election night and the next day, I received several messages from international political leaders, most of them from Chega's political family in the European Union, but also I received a message from President Jair Bolsonaro's son congratulatory. We have talked, and there is the possibility of having a physical and face-to-face meeting. I hope that this meeting will materialize quickly, whether in Lisbon, Brasília or São Paulo, "he told the newspaper.
Regarding comparisons with other extremist leaders, André Ventura dismisses any of them.
"They just don't say I'm Portuguese Marine Le Pen because I'm a man and it is not advisable to make this kind of comparison. Otherwise, they would also say. I don't really care about those comparisons, honestly. I know that if I ever win, as I hope, the elections [presidenciais] in Portugal, they will also say, when a Brazilian politician appears against the system, that he is André Ventura do Brasil. Comparing never enriches a leader politically ", he stresses.
The Brazilian newspaper also highlights the political conduct that Ventura has maintained recently in Portugal, recalling that the deputy proposed a special confinement for the Roma community.

Ana Isabel Moura, ZAP //