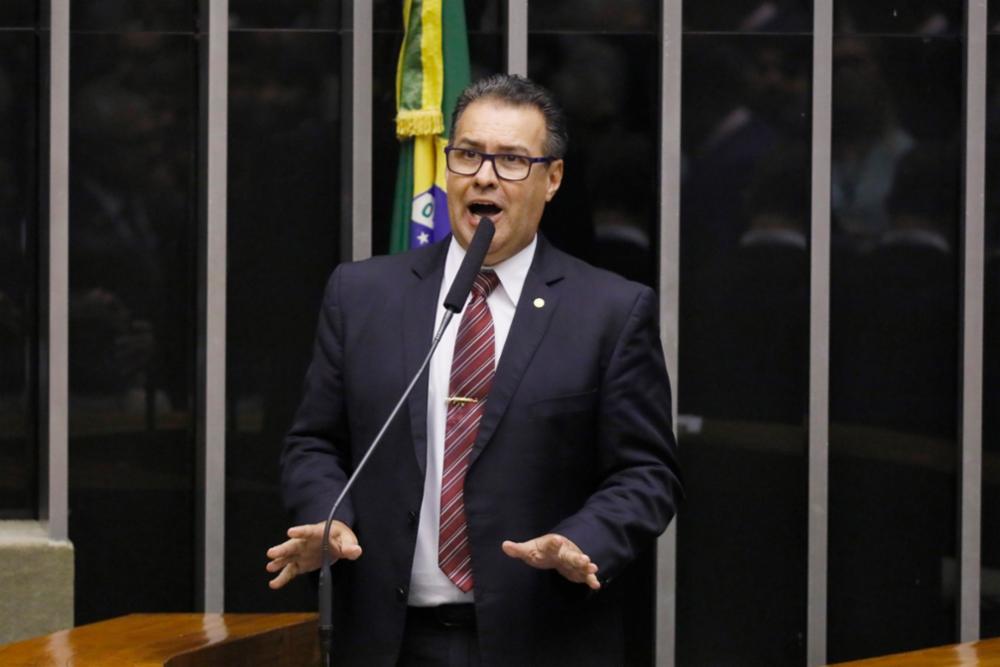 Decision was anticipated at Prime Time Zone by the president of the bulletin board, deputy Captain Augusto (PL-SP): 'This does not solve the problem. It's just going to postpone it. There is no way to accept such a proposal'
Luis Macedo/Chamber of Deputies
Bullet bench will meet with the Electoral Code rapporteur this Tuesday, 31

The Parliamentary Front for Public Security, known as bancada da bala, will reject the proposal to postpone for the 2026 elections the five-year quarantine for the military, police, judges and prosecutors to contest the elections. Parliamentarians will meet on the morning of Tuesday, 31, with the rapporteur of the Electoral Code, Margarete Coelho (PP-PI), to discuss the matter, but the group's president, deputy captain august (PL-SP), anticipated to Young pan the decision that will be expressed to the deputy, allied with the president of the Chamber of Deputies, Arthur Lira (PP-AL). For Augusto, delaying the implementation of the device "does not solve the problem".
"We have a meeting with Margarete tomorrow, she should propose that [adiar a implementação da quarentena para o pleito de 2026], but I can say that we won't accept it, because, in reality, that doesn't solve the problem. It's just going to postpone it. There is no way to accept such a proposal. Neither that nor the eventual reduction of this quarantine from five to one year. It does not give. This is a proposal that came to reach the Judiciary, the Public Ministry and the police. This is something that we are very concerned about, because they want to get these civil servants out of politics. We have several restrictions: prohibition of membership, we cannot exercise party political activity, we are exonerated just for leaving candidates, compulsory retired when elected, as was my case. And now comes such a quarantine. It's not possible," said Captain Augusto to Young pan. The vote on the bill in the Chamber's plenary is scheduled for Thursday, 2.
Initially, the proposal would be valid for next year, as long as the project was sanctioned by the beginning of October this year. However, according to the report, the pressure to postpone the entry into force of this provision even came from the Planalto Palace, contrary to the measure. In his live on Thursday, 26, President Jair Bolsonaro indicated that he could veto the article on this subject. The agent stated that the quarantine would be "a tremendous discrimination". Military support for Bolsonaro is another factor taken into account by the federal government.