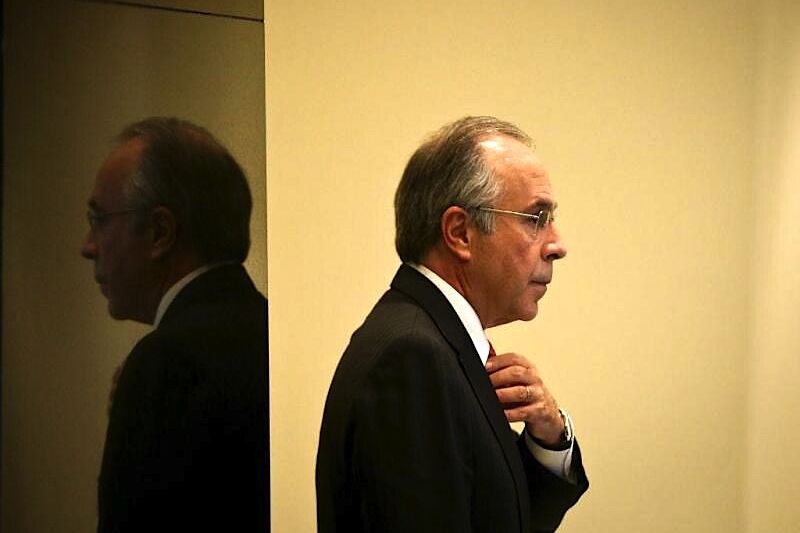 Luís Marques Mendes focused his comment on the political events of the week and brought news about the vaccination process.
As usual, vaccination against covid-19 was one of the topics under analysis in Marques Mendes' comment space on Jornal da Noite.
The commentator said that vaccination against covid-19 for young people between 12 and 18 years old should start in second half of august. If this happens, it should allow most students to return to school in September with full vaccination.
On the other hand, he also made some comments about the popularity of António Costa and the Government.
Marques Mendes says that in the Government everyone is "waiting for the refurbishment" and that "inside the cabinets there is nothing else to talk about", although the prime minister has so far resisted.
In his weekly commentary on SIC, the former PSD leader said that Eduardo Cabrita is "the great political abscess of the government" and "is contaminating the prime minister's popularity". In this sense, the former leader of the PSD believes that Costa will "remodel when the subject is not discussed" and warns that "the later, the worse".
Regarding the State Budget for 2022, Marques Mendes also stated that "there will not be any political crisis" and that "The PCP, PEV and PAN will make it viable again".
Regarding the ruling of social support diplomas by the Constitutional Court, Marques Mendes says that "the Government won legally", but the "President declared himself politically happy".
The former leader of the PSD says that "the Government has to change its life", under penalty of turning "the TC into the center of governance, which is bad for everyone."
The political commentator also highlighted the fact that Nuno Melo having emerged in the parliamentary days to "defend the party's history", to show "how opposition is made" and "to ask for combat and not resignation".
Marques Mendes also spoke of the project for constitutional revision of the PSD, something he classifies as a "legitimate choice", but says that "the priorities seem inverted", since the priority of the party led by Rui Rio "should be to explain to the Portuguese what it would do differently from the PS if it were in Government".
This is because, "without showing these differences, the PSD will hardly be seen as an alternative".

Ana Isabel Moura, ZAP //