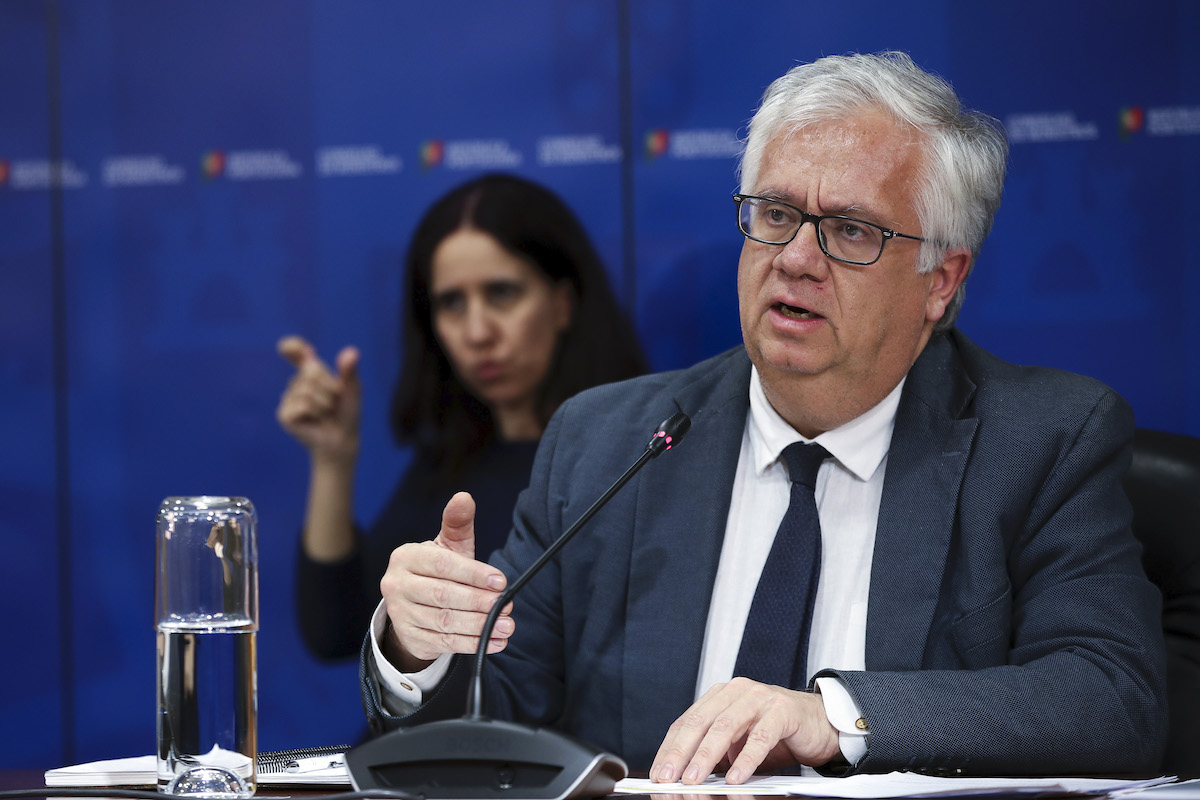 On the eve of Sporting winning the soccer championship, Eduardo Cabrita validated the lions' celebrations exactly in the ways in which they happened: with a parade of players through the city of Lisbon.
The Minister of Internal Administration's dispatch was communicated at 22:30 on May 10 by email to the PSP.
The document was the response to an official letter from the PSP national board that advised against the "use of the electric trio/parade on the public road", that is, the PSP received the order just 22 hours before the start of the game in which Sporting was crowned champion.
"Because it involves a high degree of unpredictability regarding the maintenance of public order and high risks, we advise against third scenario –​ use of the electric trio/parade on the public road", read the document sent by the PSP leadership to the minister's office, to which Público had access.
The first scenario, the one defended by the PSP, foresaw that the celebrations would be confined to the interior of the Alvalade stadium and the second, tolerated by force, that the Marquês de Pombal should be closed, allowing the festivities to take place in a fenced space with entrance control and output of supporters.
Cabrita's answer is forwarded to the PSP by the office of the Assistant Secretary of State and for Home Affairs, Antero Luis, the member of the Government who directed the entire process of the celebrations. "The three alternatives mentioned were analyzed at last Friday's meeting [7 de Maio]. The City Council of Lisbon and Sporting Clube de Portugal agreed on the third alternative", writes Eduardo Cabrita.
Even so, the IGAI focuses its criticisms on the celebrations at the CML and at Sporting itself, legitimizing the performance of the PSP which, according to, fired 617 shots of lower-lethal ammunition weapons, namely rubber bullets.
On the other hand, much of the blame is concentrated on the fact that the Lisbon City Council did not refuse the "demonstration" that Juventude Leonina intended to make next to the stadium, with the broadcast of the game on a giant screen and with a sound installation.

ZAP //