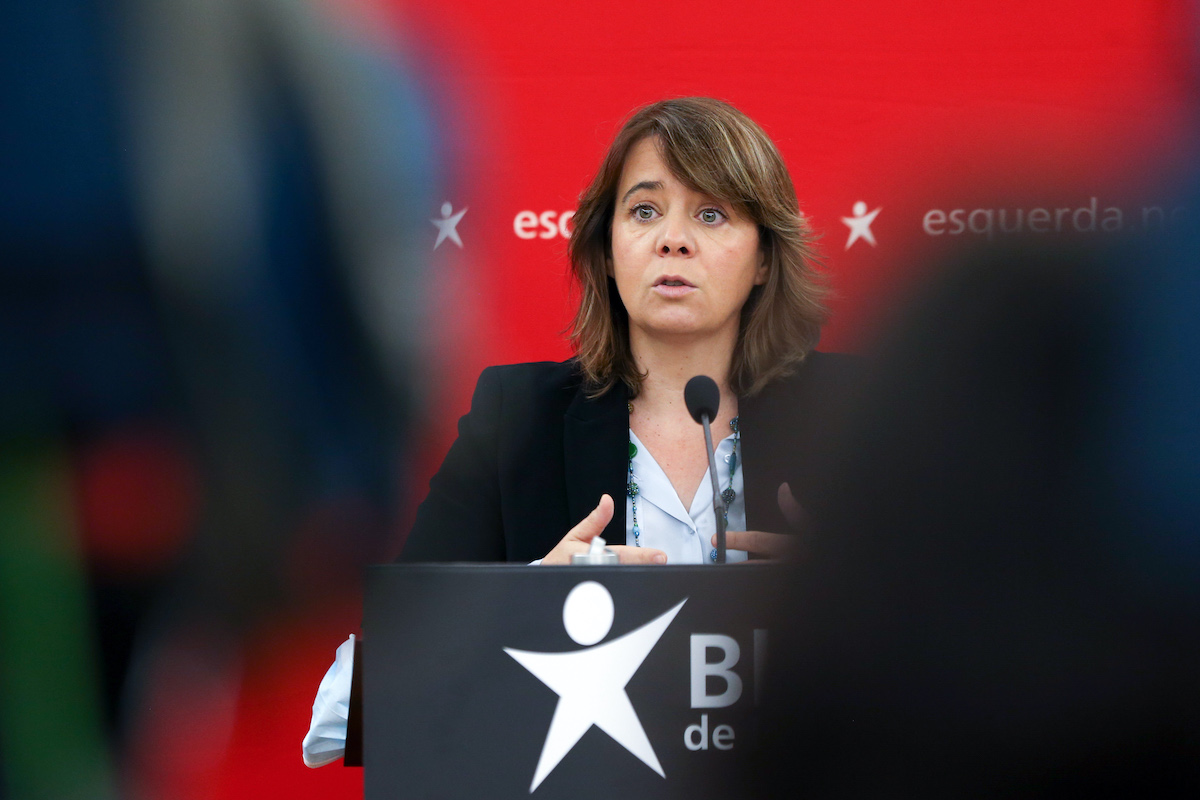 The BE coordinator defended today that, without prejudice to ascertaining the responsibilities of the private shareholder, the solution for Groundforce should undergo nationalization in order to maintain this capacity in Portugal and protect jobs.
Catarina Martins this afternoon she met with trainers from the Institute of Employment and Professional Training (IEFP), and in the end she was questioned by journalists about the impasse at Groundforce.
"Without prejudice to undermining the responsibilities of the private shareholder, Groundforce must be nationalized to maintain capacity in Portugal and to protect employment, "he replied.
The blockist leader recalled that, unlike what happens with companies in the aviation sector, Groundforce is "profitable and it was only during the pandemic period that there were problems with operational results ".
"So there is no company here with problems, there is no company with losses that come from years, there is a company that has all the conditions to work, to make a profit, to keep the job it has. You just need help to spend a period of confinement ", he pointed out.
In the perspective of the BE coordinator, it would be an "absolute irresponsibility" that, due to the "inability to overcome this period", would lose the job, the capacity, the specialization of the workers and the importance of this company in a strategic sector in Portugal.
"It is necessary to keep the company and I believe that the nationalization path it ends up being the one that is gaining strength, as I say, without prejudice to taking the due responsibilities to the private shareholder ", he reiterated.
Even today, in a statement, the Groundforce Workers Commission (CT) considered that precisely nationalization is the only chance to insure the company and safeguard jobs, having scheduled a new demonstration for Wednesday, in front of the official residence. of the prime minister.
At Monday's meeting, Pedro Nuno Santos informed CT and the unions representing Groundforce workers that the shares of Pasogal, which owns 50.1% of the company, are already pledged and cannot be given as a guarantee to receive an advance from TAP of around two million euros, to pay wages to 2,400 workers, who no longer received their February wages.
This information was provided by Alfredo Casimiro, owner of Pasogal, after several days of negotiations with the Ministry of Infrastructure, in which he agreed to assign the shares as a guarantee to make the company viable.
The workers' representative bodies also learned at the meeting that the Government "Does not rule out measures to save the company's continuity, but it also does not rule out insolvency "and that, without the guarantee of delivery of the shares, there can be no capital injection.