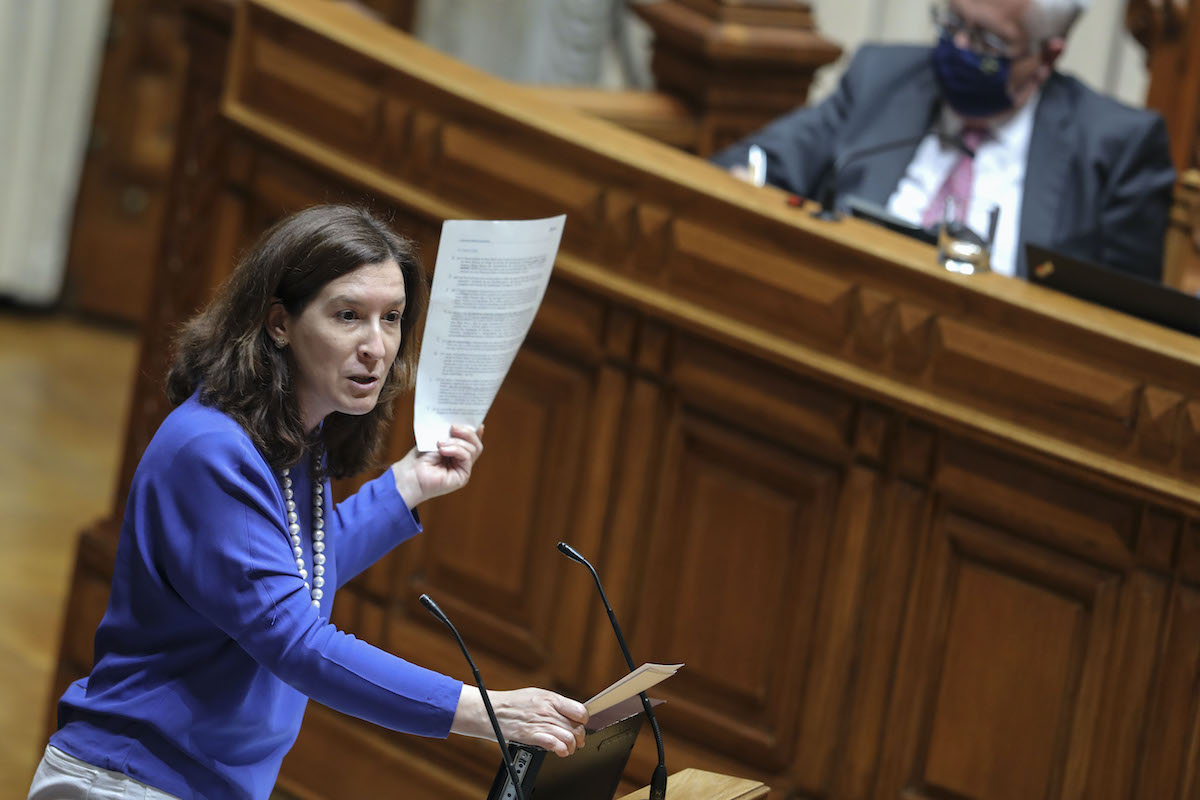 CDS-PP deputy Cecília Meireles this Thursday accused the Government of buying the PAN vote in the State Budget for 2022 with the ban on bullfights for children under 16 years of age.
In her first intervention in the plenary debate, which opened with the discussion of a framework law for the attribution of the category of villages, the PAN deputy Bebiana Cunha he began by welcoming the decision to increase the legal limit for a child to watch a bullfight from 12 to 16, which he considered "a PAN claim to protect our children from the violence of bullfighting activity", according to a recommendation that the UN has already had done to Portugal and that, "finally, the Government has the courage, after the PAN's demand, to implement it".
"Of course bullfighting activities are an unacceptable practice in 2021, but as long as there is no political courage to end these activities, it is essential that steps like this be taken", stressed Bebiana Cunha, in the Assembly of the Republic.
In response, in the same debate, Cecília Meireles he considered that the measure approved this morning by the Council of Ministers (CM) "has more to do with the budget bargain we are living and the need to buy the PAN vote than with anything else".
"In fact, the CM decided at the same time to deny the characteristic of traditional cultural shows in Portugal to bullfights and also deny the parents freedom of being responsible for the education of their children. All in one measure, in the name of bargaining with the PAN", he stated.
The deputy stressed that "it is with great sadness" that she sees many countries in Europe discussing how children will recover the time they lost in the pandemic, while in Portugal bullfighting shows are being discussed.
"It's the difference between those who care about equal opportunities and who cares about much more folkloric agendas", he said.
Congressman André Ventura, from Chega, also considered it "curious" to see how the PAN "comes to praise the PS and its bills".
"We are already seeing how the Budget will be. BE leaves and PAN enters and someone will always be here ready to lend a hand whenever necessary", he considered.
According to a diploma approved today by the CM, the minimum age to watch a bullfight in Portugal goes from 12 to 16 years old.
"This measure follows the report of the United Nations Committee on the Rights of the Child of September 27, 2019, which advocates raising the minimum age to watch bullfighting shows in Portugal", explained the Government in the statement with the decisions taken this Thursday by the Council of Ministers.
The age of 16 is also the minimum age for "access to and exercise of the activities of a bullfighting artist and a bullfighting show assistant," the Government added in the statement.