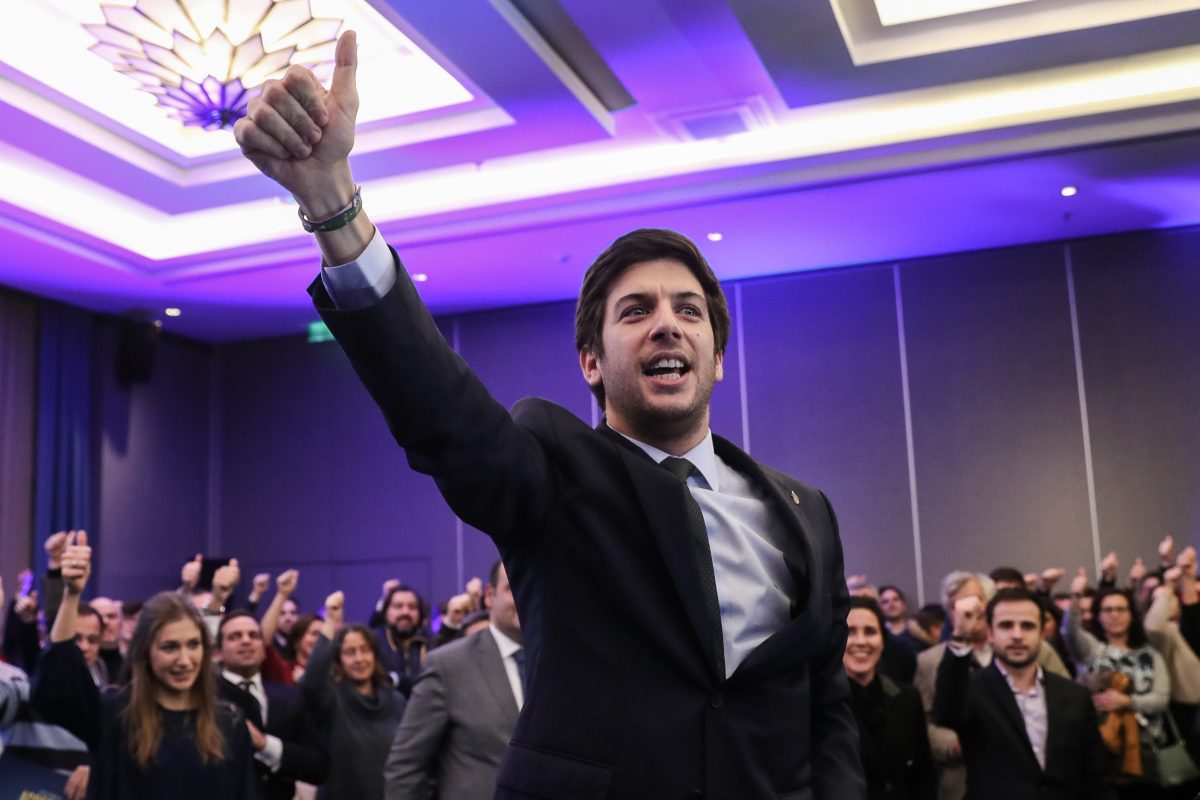 Bypassing Nuno Melo's criticisms, the president of the CDS-PP, Francisco Rodrigues dos Santos, warned this Tuesday that the "only reflection that is necessary" for the party is to be an alternative to the PS.
Francisco Rodrigues dos Santos this Tuesday went to São João da Madeira to preside over the closing session of the CDS parliamentary days. In a speech full of criticisms of the Government, the centrist leader preferred to ignore Nuno Melo's barbs, stating that the "only reflection that is imposed" on the party is to be a political alternative to the PS.
Unlike the MEP, the leader of the CDS defended that "it makes perfect sense that the party looks to the future and places importance on the need" to be "in the leadership of the PS opposition".
"I am absolutely certain that this is the only reflection that is imposed on the entire party, and above all, on a fundamental instrument of the political action of the CDS-PP, such as our parliamentary bench", he said, quoted by Público.
Rodrigues dos Santos only mentioned Nuno Melo's name when he spoke of the case of the two brothers from Famalicão, "the land of Nuno Melo", who disapproved for not having attended citizenship classes.
In his speech, he appealed to the Minister of Education, Tiago Brandão Rodrigues, to leave "the children alone", stating that they are "two brilliant students".
With some irony, the CDS leader wanted to highlight the work of the five deputies that the party elected and mentioned the name of each of them. About João Almeida, who was his opponent in the race for the party's leadership, went further, guaranteeing him that he will count on the leadership in his campaign for the presidency of the São João da Madeira Chamber.
Almeida faces a "difficult challenge", said Rodrigues dos Santos, considering, however, that he is "the person indicated to lead the center right to an electoral victory".
Francisco Rodrigues dos Santos arrived at the hotel where the CDS parliamentary days took place in the company of some of his directors and the atmosphere was clearly tense. At the end of the speech, the leader hurried to leave, having also refused to speak to journalists.
On Monday, at a dinner within the framework of the days where he was invited to speak on "The challenges of the Opposition", the centrist MEP accused the direction of the party of "Entrenching" and "attacking theirs", and defended that the effort to unite the party must start "from the top to the bottom".
Nuno Melo spoke of a "directive entrenchment" and defended that "a party cannot devalue the output of militants, a party cannot be focused on settling accounts and purging inwards, having the pretense of being simultaneously effective from the outside", in a critique of the reaction from the party president to the disaffiliation of former deputy Francisco Mendes da Silva.