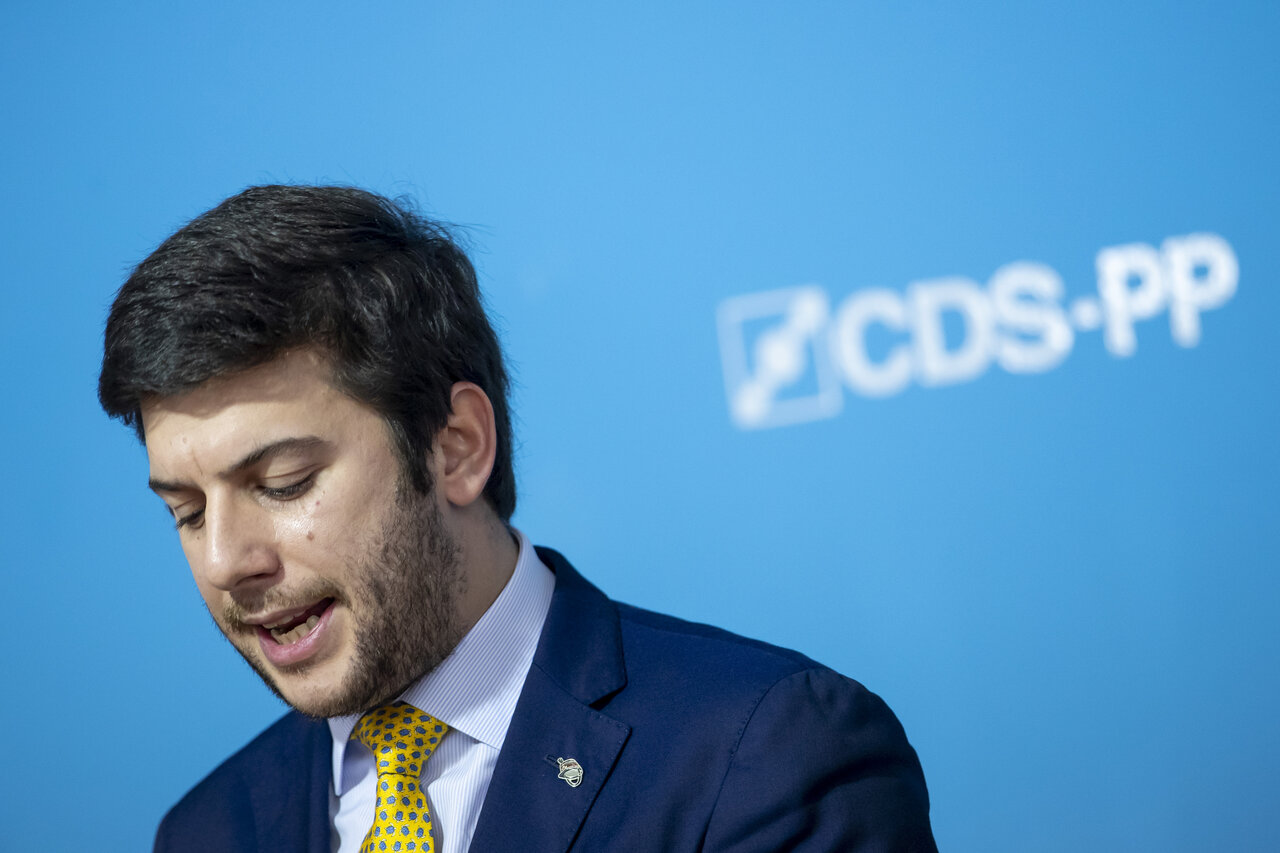 The National Council of the CDS-PP, the highest body between congresses, approved another 32 coalitions for local elections, the local coordinator told Lusa. According to Fernando Barbosa, 119 national councilors voted in favor (91.5%), three against (2.3%) and eight abstained (6.2%).
According to the list of coalitions, to which Lusa had access, the coalition to São João da Madeira was approved, a candidacy headed by the deputy and former candidate for the party's leadership, João Almeida. This coalition joins PSD, CDS-PP and Liberal Initiative.
The candidate coalitions for the municipal councils of Maia (PSD/CDS), Sintra (PSD/CDS-PP/Aliança/MPT/PDR/PPM/RIR) and Aveiro (PSD/CDS/PPM), among others, were also approved.
Speaking to Lusa, the municipal coordinator said that the CDS will compete in an affiliated "about 140" municipalities. As for the total number of candidates, he did not want to commit to a number but indicated that the party will "compete more or less for the same number as four years ago".
Fernando Barbosa he also stated that he is "convinced that the municipal authorities will do well" and that the CDS will get "more mayors than in 2017".
"Increase the number of municipal authorities and the number of chambers, that is the expectation", he stressed.
To this end, the leader indicated that there was "more criteria, more care in choosing candidates" and that he wants "a team with enough quality" that can "do a policy of proximity, which has been falling for some time now."
According to the municipal coordinator, the party wants to have "well-prepared mayors", and who help the CDS-PP to "continue to grow in four years' time", so they will be given training.
O national council met by videoconference and behind closed doors, for about two hours. This was the third meeting of the highest body between congresses for discussion and approval of municipal coalitions. Local elections are scheduled for September 26th.