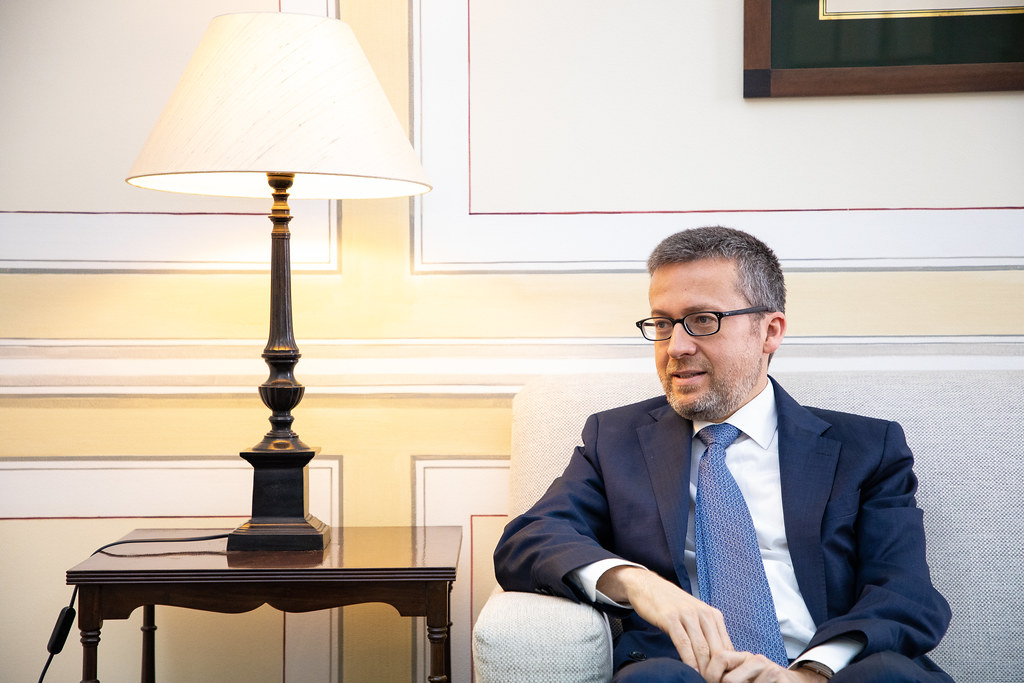 Before announcing his candidacy for Lisbon, Carlos Moedas consulted Marcelo Rebelo de Sousa and spoke with Paulo Portas. He only spoke to Pedro Passos Coelho a day after his name was announced.
THE Express advances that Carlos Moedas contacted Pedro Passos Coelho the day after his name was announced as a candidate for the Lisbon City Council.
Also according to the weekly, the former European commissioner made a point of consulting the President of the Republic when he was approached by the direction of the PSD. Marcelo Rebelo de Sousa, who saw in the eventual return of Passos the strongest solution for the party, pointed out the pros and cons to Moedas, with the cons weighing more heavily in the balance.
Carlos Moedas' step forward to the capital was read as an oversight to the eventual return of Passos Coelho. Marcelo warned him that when he applied for Lisbon, he could clash with the former prime minister. Furthermore, it meant losing the Gulbenkian.
Moedas also consulted Paulo Portas, but only called Passos Coelho when his candidacy was already a fait accompli, on the same day that PSD leader Rui Rio announced his name.
"Conversations are private", Carlos Moedas reacted to the weekly. Pedro Passos Coelho declined to comment.
Nearby sources revealed to the Express that the relations have cooled and record two key moments. In one of them, Passos Coelho was surprised by the enthusiasm with which Moedas began to praise António Costa and the contraption as soon as he became a European commissioner.
Later, Moedas was surprised that, when he invited Passos to launch his book, the former prime minister praised Maria Luís, his former finance minister, that the former prime minister said that it was just not his choice as stewardess. for not being able to do without it in the Government.

Liliana Malainho, ZAP //