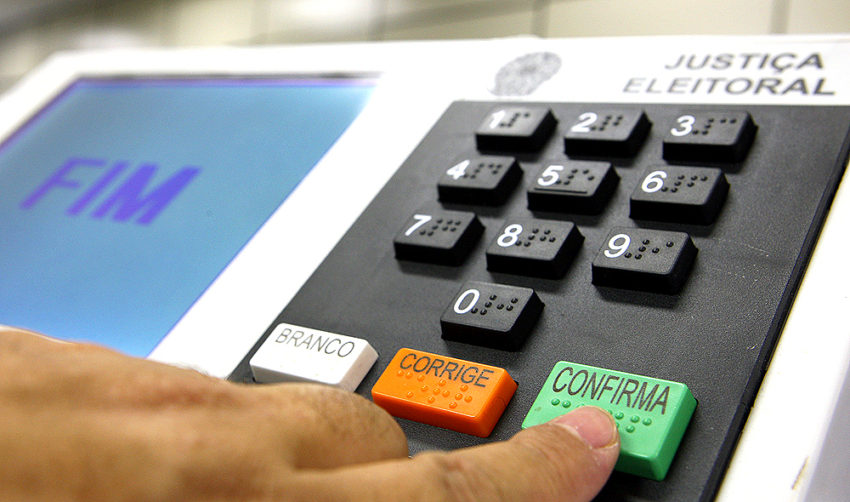 The decision angered lawmakers, who classified the measure as 'trickery' and called deputy Paulo Eduardo Martins a 'pick-axe'
Nelson Jr./ ASICS/TSE
The auditable printed vote PEC began to be processed in 2019 and determines that the votes registered in electronic voting machines be printed on paper ballots

The chairman of the commission that analyzes the PEC of the printed vote, Paulo Eduardo Martins (PSC-PR), suddenly closed the session this Friday, 16, and postponed the vote on the deputy's report to August Filipe Barros (PSL-PR). As Young Pan showed, the meeting was convened after an articulation led by deputy Hildo Rocha (MDB-MA), who states that there is not enough time to implement the change in the electoral system before the 2022 elections. Martins stated that Barros "expressed the desire to make changes in the text", one of its prerogatives. The measure angered present parliamentarians, who classified the decision as "tricks" and called Martins a "pickick". Earlier, the deputies rejected, by 22 votes to 12, a request that asked for the removal of the proposal's agenda, authored by the deputy Kicis Beer (PSL-DF).
At the same session, the government leader in the Chamber of Deputies, Ricardo Barros (PP-PR), defended the postponement of the vote and came out in defense of the so-called "auditable printed vote". "This is an important, relevant story. Today we are at the end of the work and it is very important that we can vote with more time on this matter. The government wants to maintain and approve the printed and auditable vote", he said. He was criticized by deputies. "Where are you going to get two billion, Ricardo? Stop being irresponsible. Are you going to take the vaccine?", asked a member of the collegiate. "Tira do Fundão", added another member. As the meeting takes place via videoconference, it is not possible to identify all the speakers.
In an interview with Prime Time Zone in early July, the president of the commission, Paulo Eduardo Martins (PSC-PR), admitted that the report must be rejected by the deputies. "There was an atmosphere in the commission that pointed to a different direction, that is, there would not be much difficulty in approving the report. It turns out that there was an external movement, headed by the president of the TSE [ministro Luis Roberto Barroso] and the parties closed the matter, changed the members of the commission. That shuffled the game. What was peaceful became a difficulty. Today, the trend is of non-approval", he said. The so-called "auditable printed vote" is even rejected by parties from the base of the government, such as the PP, PL and Republicans.