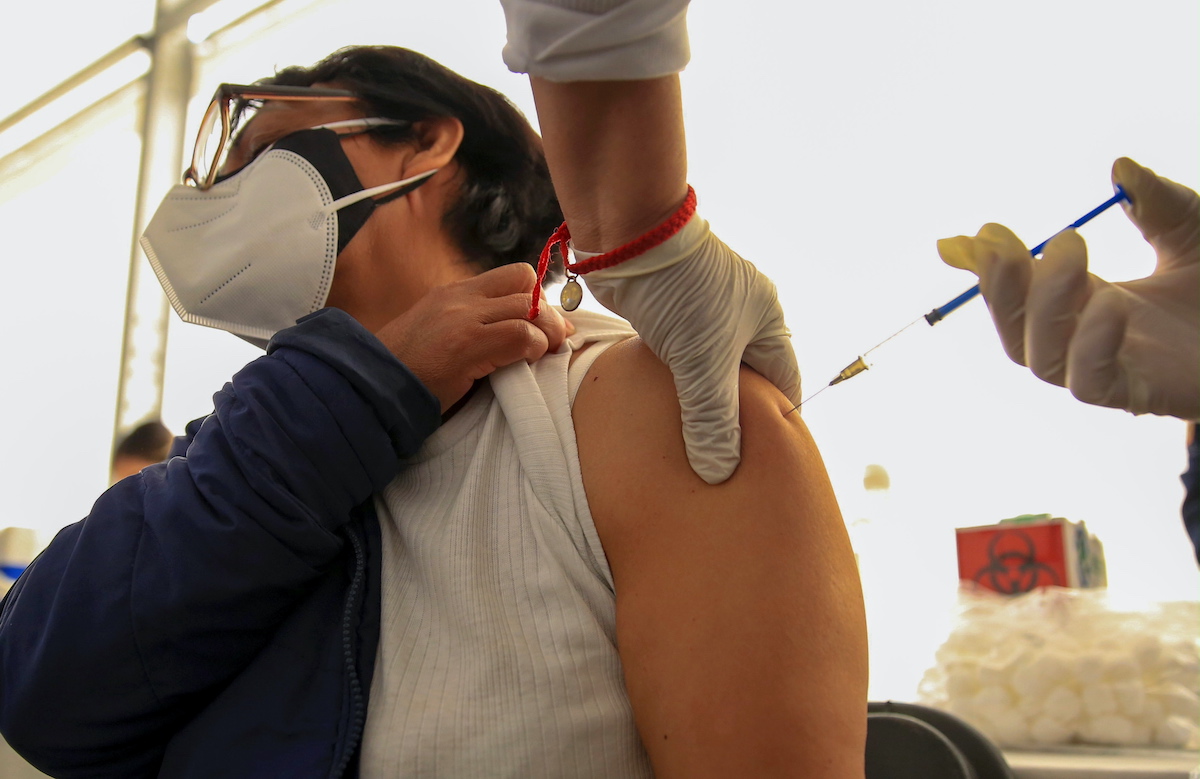 In Lisbon, those who are recovering after taking the covid-19 vaccine receive a piece of fruit, a packet of crackers and a bottle of water, kits that cost the City Council of Lisbon (CML) 425,000 euros, in a direct adjustment.
However, as advanced on Wednesday the Observer, a Sogenave, which provides this service, has members in its governing bodies with connections to the PS, including a former councilor at the CML. This company subcontracted the purchase of water to Aguarela do Mundo, Água Nascente, SA, led by a former PS mayor (in Vizela).
The contract, signed on June 18, exceeds the maximum for direct adjustments for the acquisition of goods – 30,000 euros. To exceed this amount, the CML resorted to the exception provided for in a decree-law of "exceptional measures" for the pandemic. Furthermore, there were no previous contracts with Sogenave, nor were other companies consulted.
To the Observer, CML said that because it sought solutions "with municipal markets and with MARL (Lisbon Region Supply Market), it was not viable due to the inability to guarantee individually packaged fruit, meeting the necessary hygiene conditions", opting for Sogenave.
The office of the Councilor for Civil Protection, Miguel Gaspar, explained that the choice was due to the company's experience in "supplying kits in hospital canteens" and for having "presented immediate ability to respond".
The chairman of Sogenave's Supervisory Board is José Cardoso da Silva, a former councilor elected on the PS lists, with the responsibility for Finance, during António Costa's first term in office. It is owned by Trivalor, SGPS, which works with CML and in which José Cardoso da Silva was chairman of the Board of Directors and, at the same time, councilor.
On the links to socialists, the CML referred to the Observer which, according to the legislation applicable to the activity of administrative entities, "does not consider that there are incompatibilities or impediments to contracting Sogenave for the acquisition of the assets in question".
In turn, Aguarela do Mundo, Água Nascente, SA., is chaired and owned by Francisco Ferreira, former mayor of Vizela elected on the PS lists. CML indicated that "it had nothing to do with the choice of companies that in turn supply Sogenave with water or any other element that makes up this same kit".
For the first kits, the chamber waived the public tender and the consultation of entities other than Sonegave. However, "to ensure the supply of the kit in the future, on June 29, 2021 a procedure for public procurement through an urgent public tender", with a "value of 214,000 euros plus VAT".

ZAP //