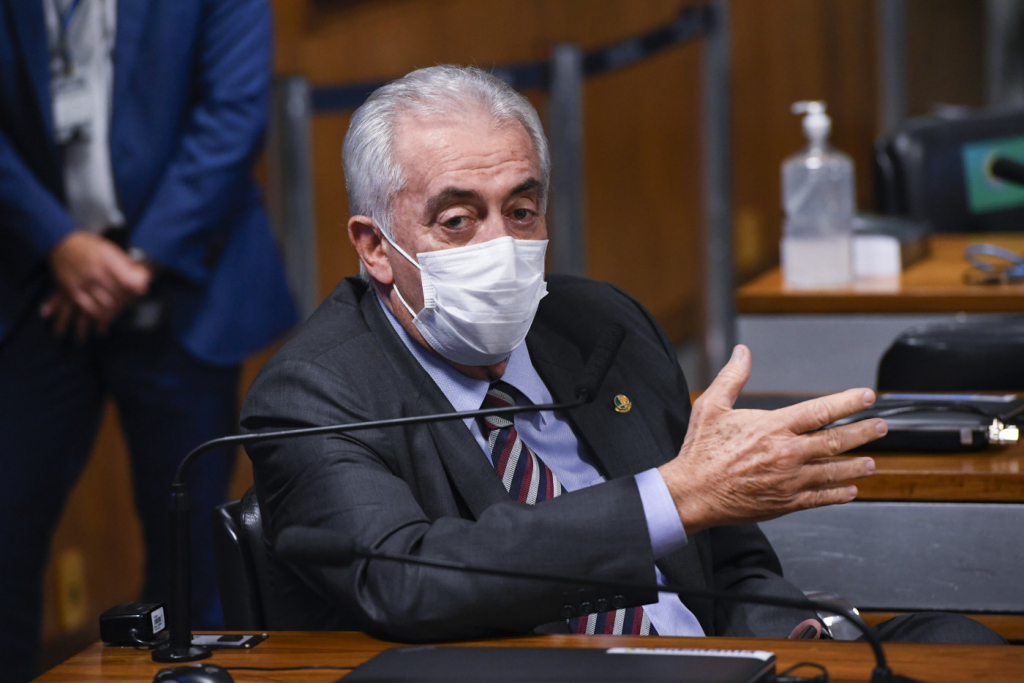 Opinion that attests to the ineffectiveness of the 'kit-Covid' would be voted on this Thursday, but was removed from the agenda; senators of the commission pointed out political interference from the Planalto Palace
Jefferson Rudy/Senate Agency -050/5/2021
Member of the CPI of Covid-19, senator Otto Alencar is a trained physician

Faced with the emotional account of lawyer Tadeu Frederico Andrade, client of Prevent Senior, and the decision of the National Commission for the Incorporation of Technologies in the SUS (Conitec) not to vote on the opinion of the body that attests to the ineffectiveness of the so-called "kit-Covid" drugs, the senator Otto Alencar (PSD-BA), who is a doctor, mocked the collegiate's stance. "Conitec changed its name. He became a conniving", he said. In addition to Andrade, the CPI to Covid-19 hears, this Thursday, 7 the doctor Walter Correa de Souza Neto, former doctor of the health operator.
"Azithromycin and hydroxychloroquine showed no clinical benefit and, therefore, should not be used in the outpatient treatment of patients suspected or diagnosed with Covid-19", says an excerpt from the Conitec report. Scheduled to be voted on at this Thursday's meeting, the item was removed from the agenda. According to CPI members, there was political interference by the president Jair Bolsonaro. "The President of the Republic met the day before yesterday with Pazuello, with General Ramos and sent the order to Marcelo Queiroga. 'Take off the agenda, don't vote'. It's an intervention. I am not aware of such an abusive intervention in a technical decision within the scope of the SUS and the Ministry of Health as this one", protested senator Randolfe Rodrigues Rodrigues (Rede-AP). As Young Pan showed, Conitec's decision was the trigger for the CPI to decide to summon the Minister of Health, Marcelo Queiroga, to testify for the third time.
In his opening speech, Tadeu Frederico de Andrade gave details of the period he was hospitalized in a Prevent Senior hospital. According to the report, the company's doctors tried to convince his family to take him out of the ICU and send him to palliative care. At the time, he was intubated. One of the operator's professionals told her daughters that, in this condition, Tadeu "would have greater dignity and comfort, and my death would occur in a few days". The equipment that kept him alive would be turned off. Due to the family's refusal, the patient's two daughters were called to a meeting with three hospital professionals.
According to the witness, at this meeting, the doctors presented, as if it were from Thaddeus, the medical record of a person who had comorbidities that he never had. "At this meeting, they tried to convince my family that, from the medical record in my hand, I had a pacemaker, I had serious arterial comorbidities and that I was very old. This chart was not mine, it belonged to a 75-year-old woman. I don't have a pacemaker. The only thing I have is high blood pressure. I always have," he said. With a choked voice, Andrade added that he is only alive because his family rebelled against Prevent Senior.