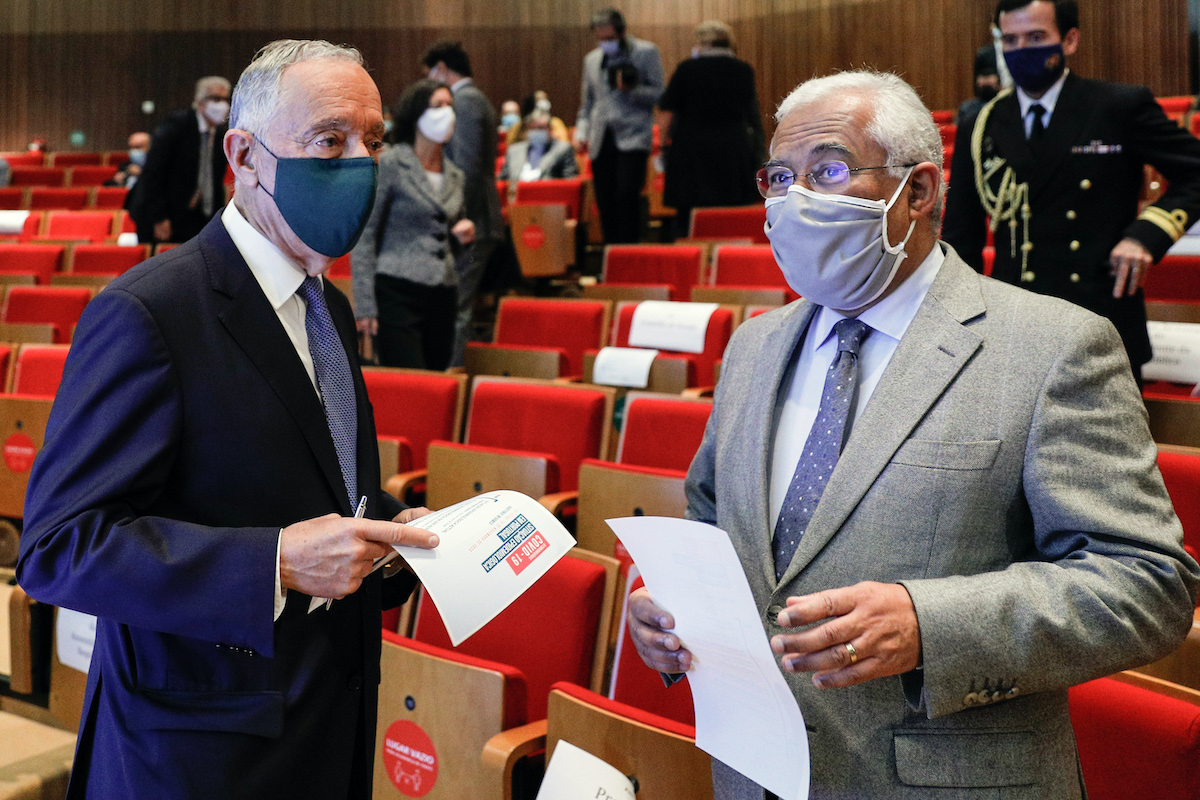 According to an Aximage survey, discontent with the actions of the President of the Republic and, above all, of the prime minister grew.
The President of the Republic, the Prime Minister and the Government register the worst evaluation of the last year, according to the Aximage survey for DN, JN and TSF, released this Sunday.
This month, the fall of Marcelo Rebelo de Sousa was sharper. Compared to last month, the President drops 15 percentage points, from 70% positive ratings in June to 55% this month, while unfavorable ratings rise from 10% to 18%.
Still, it remains the Head of State that respondents, including socialist voters, show most confidence.
António Costa, in turn, also fell in popularity. The number of respondents who positively assess the prime minister's performance rose from 61% in March to 41% this month.
According to the survey, only 6 percentage points now separate positive opinions from unfavorable ones. Among the discontented are more than a third of the voters of the CDU and the Left Bloc.
Unlike previous crises, lack of tune between Costa and Marcelo. The differences were public, with the president calling for a less "fundamentalist" approach and refusing to return to a state of emergency, and the prime minister maintaining strict standards.
However, it's not just Costa and Marcelo who haven't fallen into the good graces of the Portuguese.
The evaluation of Government is also down. Currently, 37% of respondents assess their performance positively, almost as many as those who have a negative opinion (33%).
Voter fatigue translates into a desire for remodeling: 81% want changes in the Executive even before the municipal ones, starting with the Minister of Internal Affairs, Eduardo Cabrita, which 79% want to see outbound.
The replacement of the Minister of Health, Feared mars, is defended by 29% of respondents and 20% want a change in the Education portfolio – which is currently led by Tiago Brandão Rodrigues.
It is one of the most difficult and controversial dossiers, but Pedro Nuno Santos, Minister of Infrastructure, is not at the top of the list: only 9% ask for his departure.
Despite the drop in the positive assessment of the Executive, three out of four respondents (75%) believe that the legislature will come to the end.

ZAP //