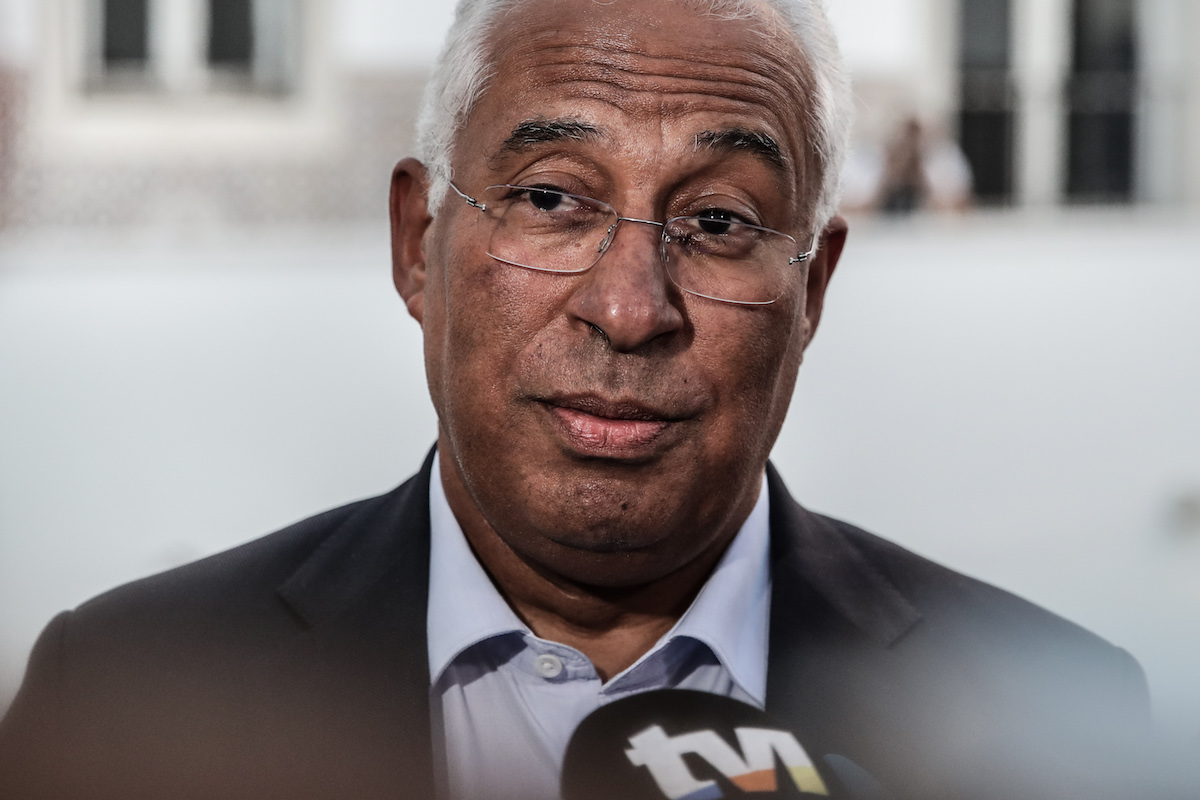 Prime Minister António Costa was intercepted in four of the wiretaps made to João Pedro Matos Fernandes, Minister of the Environment, in the context of the case of green hydrogen. One of them was considered suspicious.

Last week, the weekly Expresso said that the Public Ministry (MP) would have intercepted conversations between the Prime Minister and the Minister for the Environment, but that the President of the Supreme Court had determined the destruction of two of them because he understood that there was no matter or relevant criminal evidence.
This week, the same weekly adds that Costa will have been intercepted in four of the wiretaps made to Matos Fernandes, one of them was considered suspicious.
On December 28, 2020, Costa called Matos Fernandes to talk about the lithium and green hydrogen business, which can attract European funds and investments of billions of euros to Portugal.
In the phone call, the Prime Minister and the Minister for the Environment spoke of the negotiations that are taking place to define the future location, talks about a lithium refinery, possible interested in the business and a possible partnership with Spain.
This listening between Costa and Matos Fernandes was validated by the president of the Supreme Court of Justice, who, despite considering that there was no evidence of crime, gave in to the MP's will.
In the same dispatch in which he validated this telephone interception, António Joaquim Piçarra had another one destroyed in which the Prime Minister and the Minister for the Environment talked about the support for families and businesses in energy consumption during confinement.
Before that, António Piçarra had already ordered two wiretaps to be destroyed: one was considered merely institutional and the other personal, since Costa complained to Matos Fernandes of the effects of prophylactic isolation and he offered to lend him a book.
The MP appealed the decision. The appeal will be considered by the advising judge Nuno Gonçalves, a career attorney who passed by the Court of Auditors and was a representative of the MP in Madeira.
In November, Saturday magazine reported Pedro Siza Vieira and João Galamba were being investigated about the Government's role in promoting green hydrogen, following a complaint received by the Public Ministry in late 2019.
The rulers "are suspected of favoring of the EDP / Galp / REN consortium in the millionaire green hydrogen project for Sines ", one of the biggest projects that in 2020 were selected for a national application for a common interest status from the European Commission, which aims to facilitate the obtaining of support financing.
Saturday also reported that Siza Vieira and Galamba were being listened to, and the DCIAP denied that the Minister of Economy had been heard. Since then, there have been no developments regarding the Portuguese candidacy in the context of hydrogen.