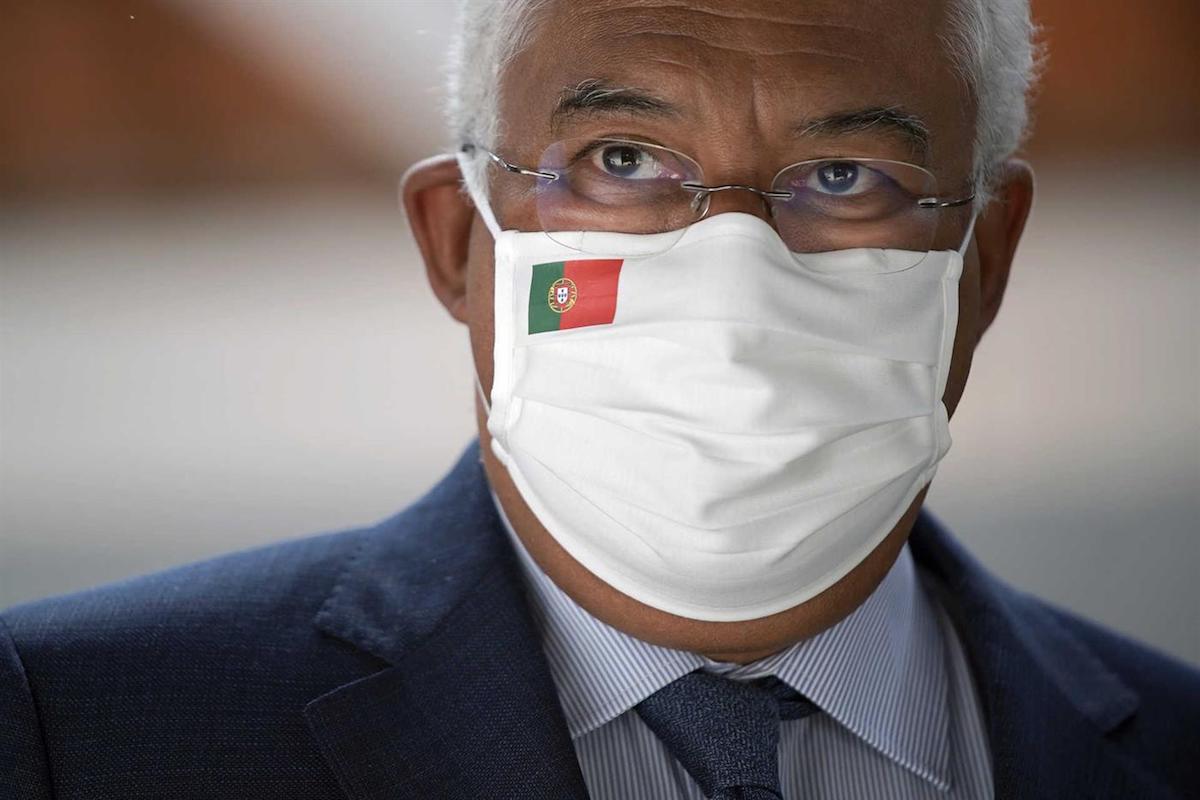 António Costa highlighted the role that mayors can play in areas such as housing, mobility and articulation with the third sector due to greater proximity to the populations.
The PS secretary general said yesterday, in Santarém, that the next generation of mayors "is absolutely essential" to implement the new decentralization package, with another billion euros a year, and the Recovery and Resilience Plan. "It's the biggest decentralization process we've had since the beginning of democratic local power", said António Costa during the rally to present local PS candidates in the district of Santarém, which took place in Jardim da Liberdade.
Costa stated that the municipalities will have, from April 2022, "another billion euros a year to better serve the populations in education, health and social action". "At a time when, with the control of the pandemic in sight, and the economic recovery being underway, we have to look to the future", he declared, stressing the role of the mayors who will be elected in the elections on the 26th.
On the other hand, he pointed out the municipalities as the "natural partners in the execution of the Recovery and Resilience Plan", with "policies that, obviously, only municipalities can execute with quality, efficiency and proximity", giving examples of housing, gives mobility and yes articulation with the third sector.
The socialist leader also stated that a new programming cycle of community funds, in which the coordination and regional development committees "are no longer chosen by the Government, but elected by the mayors", and the Regional Ordering Plans will be designed in accordance with these.
Before, the president of the Santarém district of PS, Hugo Costa, posed a challenge to increase the number of municipal councils and assemblies, as well as parish assemblies, in a district with 21 councils, in which the PS leads 13 municipal executives and 14 municipal assemblies. The Socialist candidate for the Chamber of Santarém, Manuel Afonso, assured that he will "bring hope after 16 years of doldrums", of the social-democratic leadership, and who will win on the 26th to be the protagonist of the change.
The Socialist Party led the Scalabitan autarchy between 1977 and 2005, the year it lost the election to Francisco Moita Flores, candidate for the PSD, the party that has maintained the management of the municipal executive since then. In the 2017 municipal elections, the PSD, led by Ricardo Gonçalves, won five of the nine mandates (43.2%), the remaining four being elected from the PS (34.1%), the party that, at the time, ran for Rui Barreiro for the presidency of the municipality.
This year, the current president, Ricardo Gonçalves (PSD), candidate for a third term, Manuel Afonso (PS), André Gomes (CDU), Fabíola Cardoso (BE), Alexandre Paulo (CDS-PP), Pedro Frazão, competes (Enough), Rita Lopes (PAN) and Marcos Gomes (IL).

LUSA //