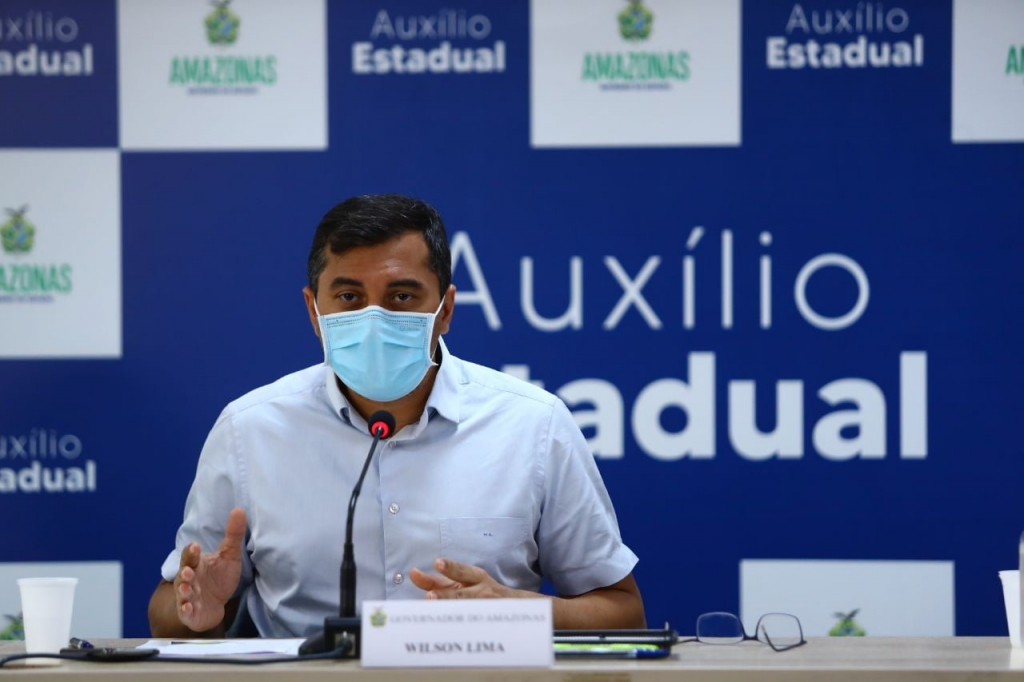 Wilson Lima's testimony is scheduled for Thursday, 10; 'Call is an unconstitutional and abusive act,' says lawyer
Herick Pereira/Secom
Appeal was presented by the governor's defense on Monday, 7

The governor of Amazonas, Wilson Lima (PSC), filed a request for habeas corpus in the Supreme Court (STF), not to testify or remain silent on the CPI to Covid-19. The hearing of the state manager was initially scheduled for June 29, but was brought forward to Thursday, 10, after the Federal Police (PF) perform, on Thursday, the 2nd, the Operation Bleeding, which investigates facts related to possible practices of crimes of fraud in public bids, embezzlement of public resources and belonging to a criminal organization – Lima was one of the targets of the investigations.
"The summoning of patient Wilson Miranda Lima, as Governor of the State of Amazonas, for the aforementioned
CPI, constitutes an unconstitutional and abusive act (MS nº 31.689/DF-MC, Rel. Min. MARCO AURÉLIO), since it is completely affront to the entrenched clauses of the federative form of the State and the separation of powers, embodying, in addition, a violation of constitutional principles sensitive related to the rule of non-federal intervention in the States, except in the exceptional cases established in the Magna Carta, among which the summoning of State Chiefs of Executives by Parliamentary Inquiry Commissions established by the National Congress does not fit", says lawyer Antônio Nabor Areias Bulhões .
Elsewhere, Bulhões states that, if he appears at the commission, Wilson Lima would have "the right to silence, that is, the right of the patient not to respond to inquiries about matters that are the subject of criminal investigations and not to be asked about them as a perverse tactic of exposition and execration of the summoned, as it has become a cruel and common practice in CPIs in the National Congress". In May, Minister Ricardo Lewandowski granted former Health Minister Eduardo Pazuello habeas corpus and guaranteed the Army General the right to remain silent. Despite this, he answered all the questions asked by the senators.