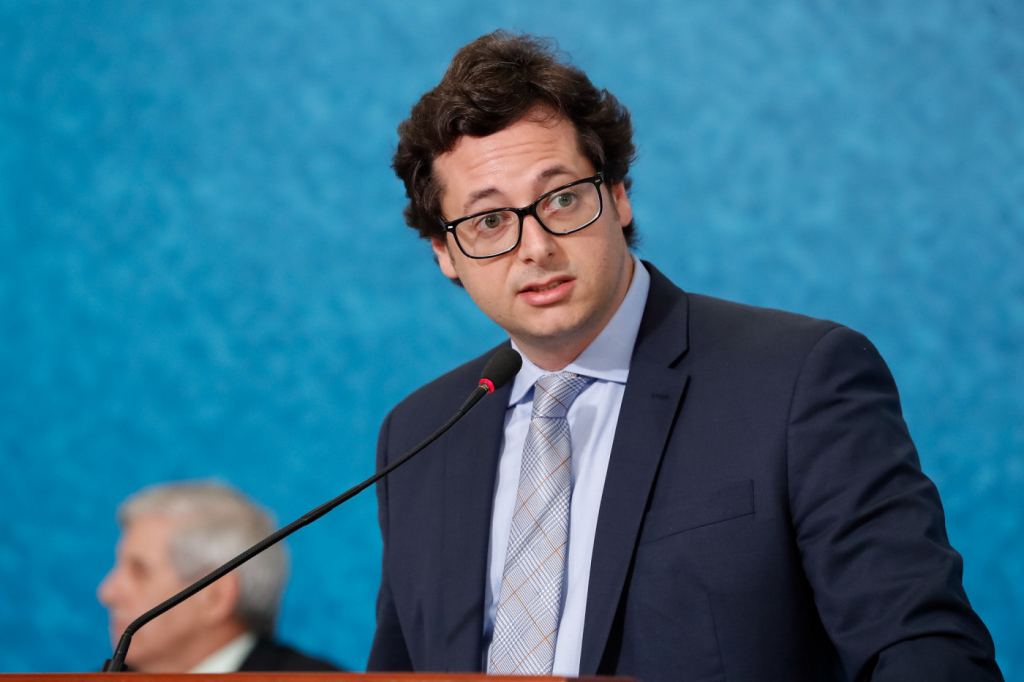 Next week, the director of the Butantan Institute, the president of Fiocruz, representatives of Pfizer in Brazil and the former foreign minister Ernesto Araújo will also be heard.
Alan Santos / PR
New testimonials calendar was approved this Wednesday, 5th

The Covid-19 CPI recently approved a new round of testimonials, which will be held next week. Former head of the Secretariat of Communication of the Presidency of the Republic (Secom) Fabio Wajngarten will be heard on Tuesday, 11. On the same day, Marta Díez, current president of Pfizer in Brazil, and her predecessor, Carlos Murillo, will testify. The senators want to clarify how the federal government negotiated with the German pharmaceutical company, since the Union refused an offer of 70 million doses against the coronavirus made by the company in August last year.
In an interview with Veja magazine, Wajngarten stated that there was "incompetence" and "inefficiency" by the Ministry of Health in negotiations with Pfizer. After the initial refusal, the government signed a contract for the acquisition of 100 million doses of the immunizing agent and, according to the Minister of Health, Marcelo Queiroga, is on the verge of acquiring another 100 million doses.
The director of the Butantan Institute, Dimas Covas, and the president of the Oswaldo Cruz Foundation (Fiocruz), Nísia Trindade Lima, will be heard on Wednesday, 12. On Thursday, 13, former Minister of Foreign Affairs Ernesto will testify Araújo and the president of União Química, Fernando de Castro Marques, responsible for the production of the Sputnik V vaccine in Brazil.