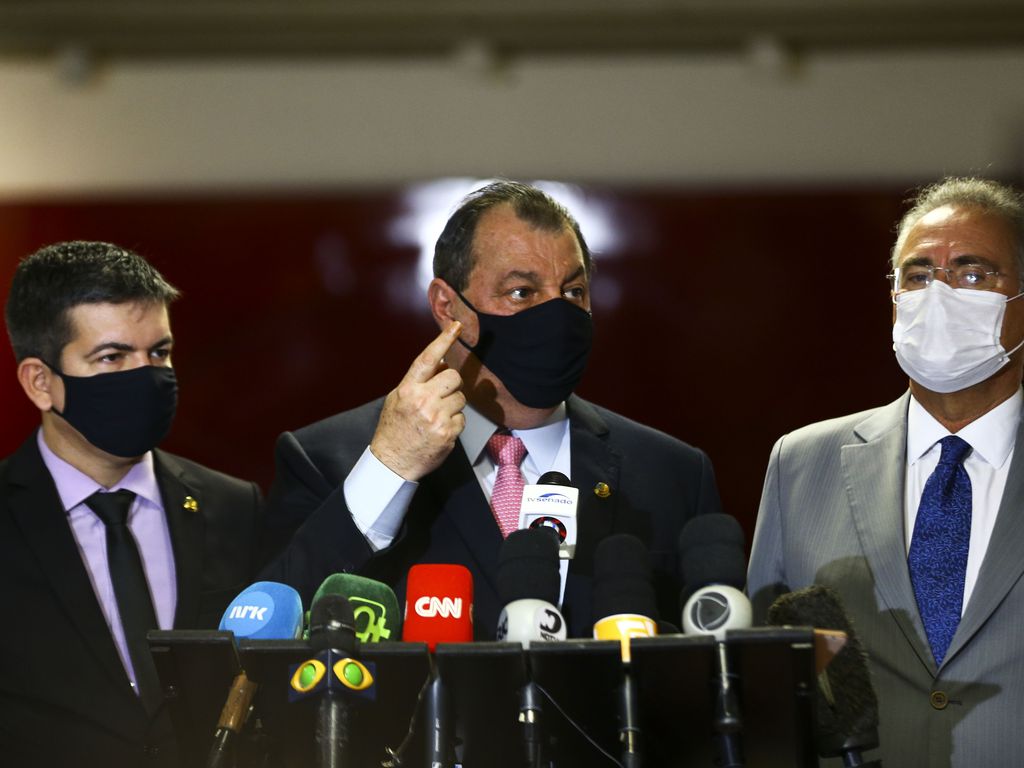 Commission also asks for the retention of your passport and the communication of Interpol; petition will be forwarded to Minister Carmen Lúcia, of the STF
Photo: Marcelo Camargo/Agência Brasil
Senators Randolfe Rodrigues, Omar Aziz and Renan Calheiros during an interview after the installation of the CPI on Pandemia, in the Federal Senate.

at the senator's request Randolfe Rodrigues (Network-AP), the CPI to Covid-19 approved the request for coercive conduct of Marconny Albernaz Faria, lobbyist of Need Medicines near to Ministry of Health. The commission also asks for the retention of his passport and the communication of Interpol, to prevent the deponent from taking trips. Before the temporary suspension of the session, the president of the collegiate, Omar Aziz | (PSD-AM), said that parliamentarians have "information that he wants to leave the country." The petition will be forwarded to the minister Carmen Lucia, of the Federal Supreme Court (STF).
Marconny Faria's presence became the target of a legal battle. This Wednesday, 1st, Carmen Lúcia granted the deponent the right to remain silent on questions that could incriminate him, but decided that his presence was mandatory. The deposition was scheduled for 9:30 am, but he did not attend. As a result, Omar Aziz ordered the Senate Legislative Police to try to locate him. In parallel, the Advocacia da Casa entered the STF with a request for coercive conduct of the lobbyist. In a petition sent to the Court, lawyer William de Araújo Falcomer, who represents Faria, asked Carmen Lúcia to recognize her client's status as an investigated and that, if he was required to appear in the Senate, the senators of the CPI of Covid-19 should be prevented from "continuing the interrogation, or continuing to assign questions, since such conduct would give rise to the practice of the offense provided for in Law no. 13,869″, which deals with abuse of authority.