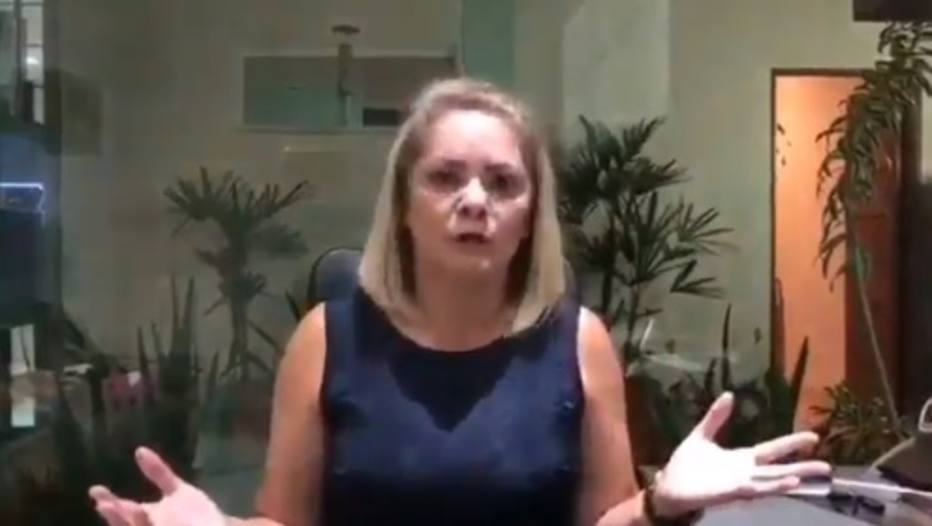 Ana Cristina Valle is the mother of the youngest son of the President of the Republic and appears in an exchange of messages with lobbyist Marconny Albernaz de Faria
Reproduction/Social Media
Senator Alessandro Vieira's request was approved this Wednesday, 15

A CPI to Covid-19 recently approved the call of Ana Cristina Siqueira Valle, ex-wife of the president Jair Bolsonaro. The application is authored by the senator Alessandro Vieira (Citizenship-SE), deputy of the committee. Cristina is the mother of the youngest son of the head of the federal Executive, Jair Renan, and appears in an exchange of messages with Marconny Albernaz de Faria, lobbyist for Need Medicines which testifies on Wednesday, 15. Faria was one of the targets of Operation Host, triggered by the Office of the Comptroller General (CGU), by the Federal Public Ministry (MPF) and by the Federal Police (PF), and had his phone seized.
To the senators, Marconny said that he has known Jair Renan for approximately two years and admitted that he held one of his birthday parties, in December of last year, in the box that the president's son Zero Quatro has at the Mané Garrincha Stadium, in Brasília. Faria also claimed that he helped Renan start an "influencer company". "He wanted to create an influencer company, and then I just introduced him to a fellow tax expert who could help open this company," he explained. Bolsonaro Jr Eventos e Mídia was formalized with the support of lawyer William Falcomer.
According to the lobbyist, he was introduced to Ana Cristina by Jair Renan when the two came to live in Brasília. Also according to messages in possession of the CPI of Covid-19, at Faria's request, the mother of Zero Quatro called the Palácio do Planalto to influence the choice of the Public Defender of the Union together with the then Minister of the General Secretariat of the Presidency, Jorge Oliveira , current member of the Federal Court of Accounts (TCU). The more than 310 thousand pages of dialogues obtained from Marconny Albernaz's cell phone were transferred by the MPF of Pará to the CPI of Covid-19. As Young Pan showed, Faria's name also appears in messages exchanged in June 2020 that make up the "fraud architecture" and involve leaders of Necessidade, the former director of an agency linked to Anvisa José Ricardo Santana and the former director of Logistics at the Ministry Roberto Ferreira Dias Health.