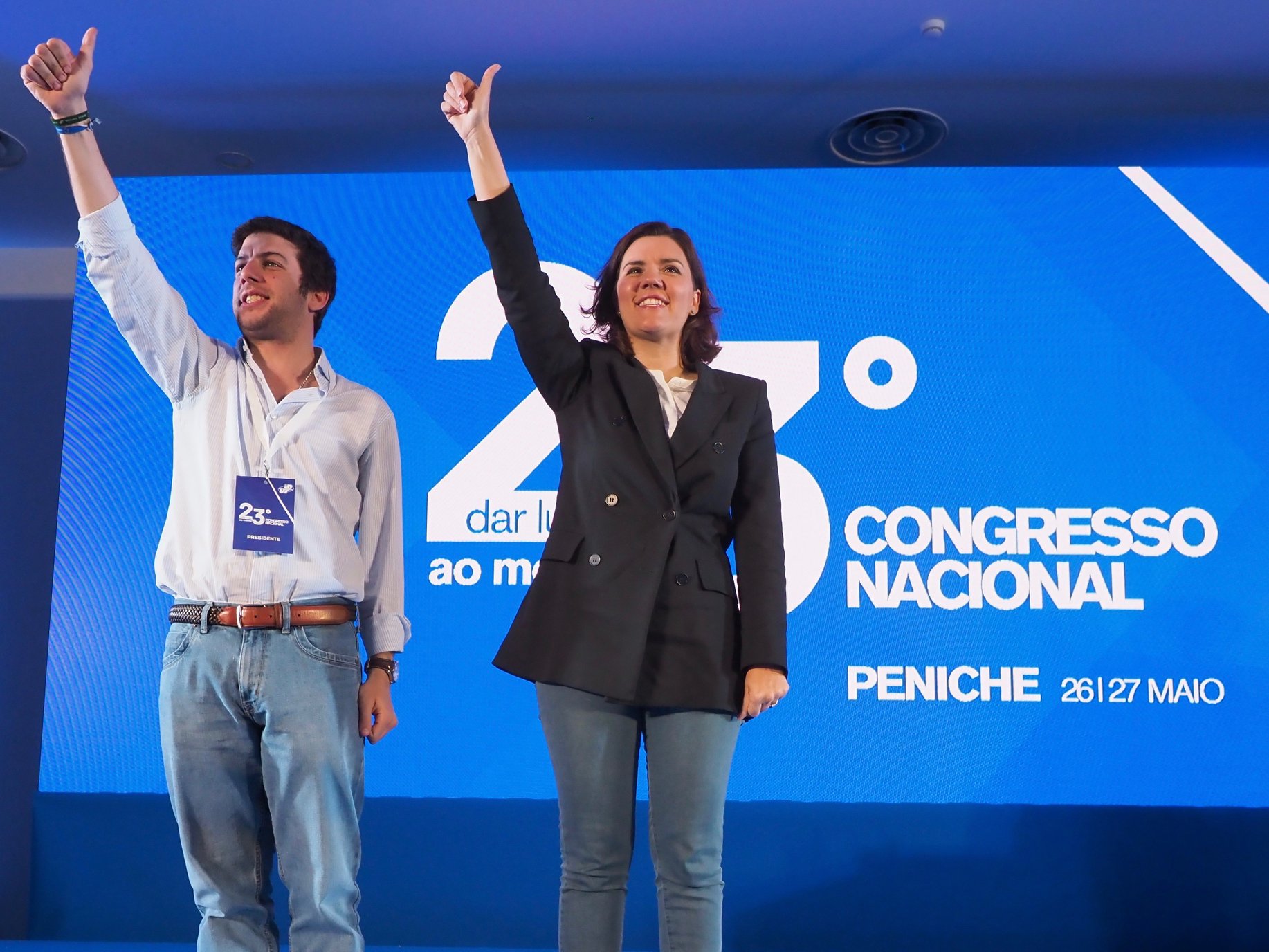 The CDS-PP has had better days and Assunção Cristas misses the past. In an interview with Antena 1, the first since leaving the party leadership, the former party leader broke the silence to leave warnings.
Assunção Cristas, a former centrist leader, believes that the message from the right is not getting through. "It should be that the right democratic, moderate and social cut your shoes", he said, in an interview with Antena 1, showing that "there are effective answers to be an alternative to the left".
"They have to be found, but in a space different from the radicalisms", he stressed.
"It's enough to listen and read what Pope Francis has said to realize that there is a long way to go and to be attentive and whoever has ears to listen listens. But the truth is that this message, due to the difficulty of the messenger or messengers, is not passing", assumed the former leader of the CDS-PP, in the first interview since leaving the leadership.
"I think it's a pity because there are no others who can do it in our party political space," he added, quoted by Expresso.
In the special issue of the program Variable Geometry, Crests took over that your "CDS is missing". Despite agreeing that the party is going through a difficult time, he maintains the hope that it can be reborn – but not only because of the link to the PSD in the local authorities.
"There is a reality that continues to work. It will be visible in these (local) elections and how it can help build a path. [Mas] I still think that the two parties (PSD and CDS) have a long history and may have a lot of future and it will be better if each one has a well-built space and is able to reach out to people," he said.
CDS, now by Francisco Rodrigues dos Santos, has had better days. Expresso stresses that the most visible side of the conflict is the cold relationship between the management and the parliamentary group: at the long meeting of the National Council on Tuesday, for example, neither Cecília Meireles nor Telmo Correia were present.
Another example is the proposals for the fight against corruption, which have to be delivered to Parliament next week.
After Rodrigues dos Santos publicly announced his intention to move forward with a package of measures and mandated the parliamentary group to do so, last week he sent Vice President Pedro Melo to reach an understanding with the deputies, who they reject relate the wealth of politicians to the exclusivity of functions.
The centrist leader did so on the same day that the CDS managed to approve in Parliament the obligation for the reform of the SEF to pass through the Assembly of the Republic. However, about this, the deputies complain of not having heard a word from the president of the party.

ZAP //